With summer just around the corner, paddlesports are on the rise. However, which craft to use still confuses some people. Each one has their benefits and limitations which are important to understand, especially when it comes to making the most out of your time on the water. So here we have a full rundown of all the differences between a kayak, canoe, and paddleboard to help you decide which is best for you.
---
Kayak
Coming in all shapes and sizes, the most basic way to describe a kayak is where you sit on your bum with your legs out in front of you. You may be sitting inside a closed cockpit, on a sit on top, or in an inflatable. Your paddle will also have a blade on each end.
By sitting down you lower your centre of gravity, making it potentially a more stable ride. It is important to think about the width of the kayak too when it comes to stability. The wider the kayak the more stable you will find it. This is what makes a sit on top kayak an ideal for a first time kayaker.
If you want to take your friends and family along with you, you can get kayaks designed for multiple people..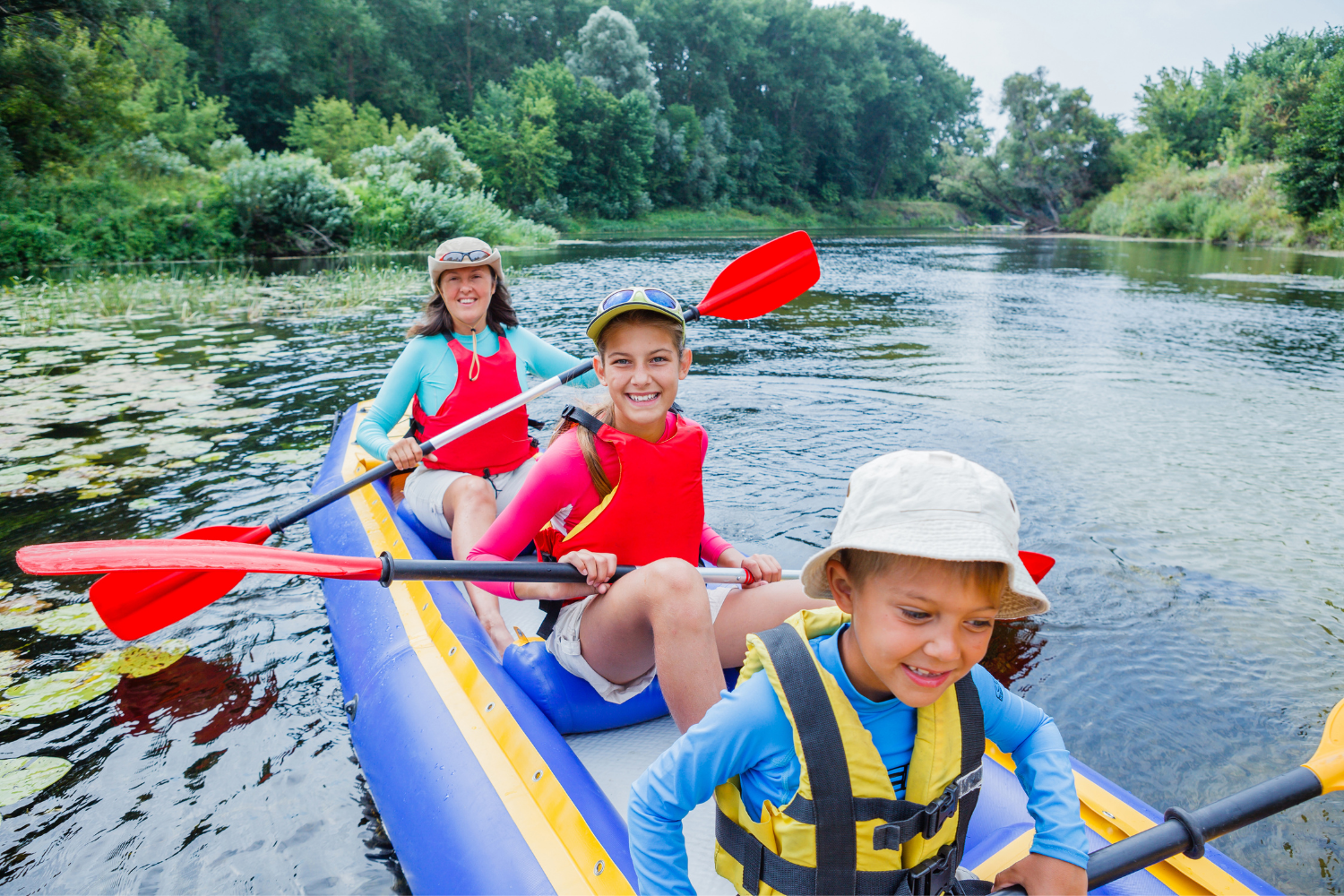 Canoe
Traditionally open top, canoes are typically the craft that springs to mind when thinking of paddling on a lake in the summer. Often using a seat, in a canoe you would kneel up and with just one end of a paddle. With space for a couple of people, a canoe is a spacious craft with room for all you may need for a day on the water. The extra space also makes them popular with dog owners who want to take their furry friends along.
The width of these boats give the craft stability, and the length make them easy to paddle longer distances. This length does however make them slightly harder to manoeuvre.
A canoe may be more of an investment than a kayak and paddleboard when brand new. Nevertheless, there are plenty to be found on the second hand market too.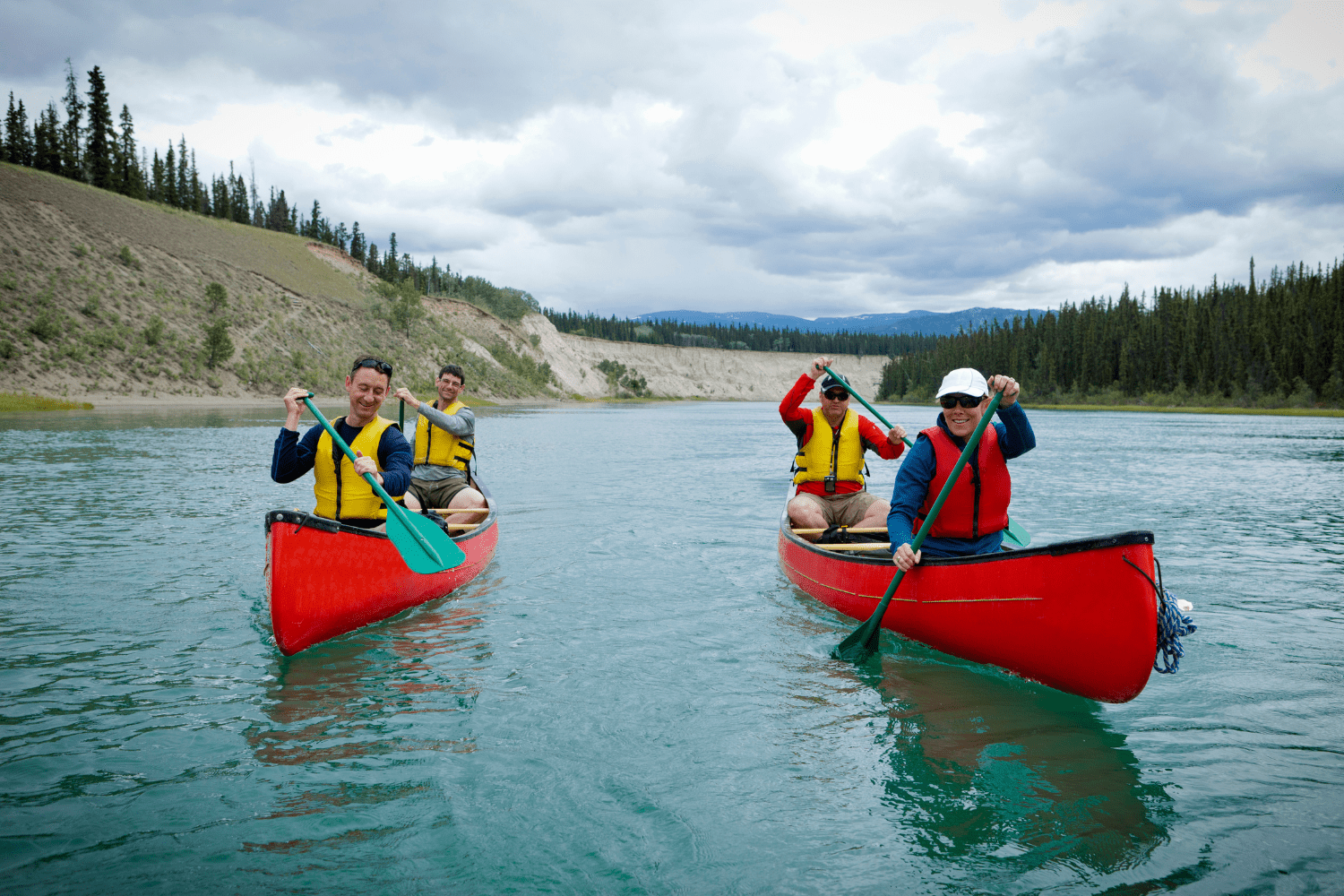 Paddleboard
These have shot up in popularity the last few years, with inflatable boards becoming more and more accessible. The biggest benefit of an inflatable paddleboard is that it packs up small and can fit inside your car. The width and depth of the paddleboard is important to pay attention to when paddleboarding as there are a wide range of boards available. From thin narrow racing boards to wide and stable yoga boards, you can find a paddleboard to suit your needs.
All rounder paddleboards are built to be stable and easy to manoeuvre, however they do not offer the speed that kayaks or canoes do. This said, they are still a great craft to get out on your local river, canal, lake, or bay and enjoy the water.
You will need to take extra care when launching on a paddleboard. From standing up you have a bigger distance to fall. The fins on the bottom of the board may also cause an issue in shallow water. Finally, your safety leash is important too. Picking the correct leash and way of attaching it is key, more information can be found on our website.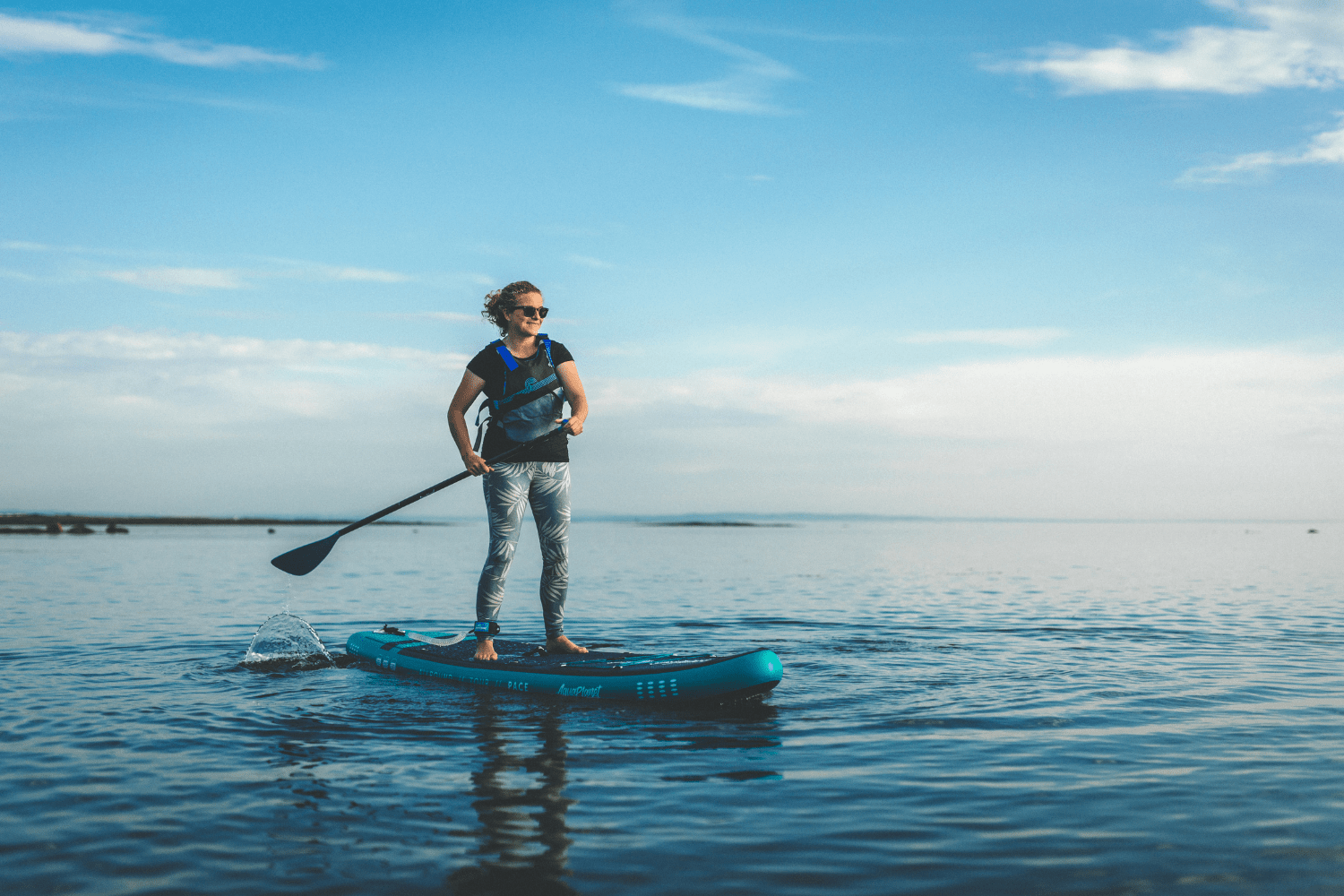 No matter which craft you choose to use it is important that you stay safe. Our top tips for staying safe on the water can be found HERE. Some bodies of water also require you to have a waterways licence, but this comes with a lot of benefits that you can see HERE.