Having a paddle board opens up a world of opportunities for exploration and adventure. First of all you'll want to learn to paddle board safely. Then, we know you will be chomping at the bit to find out where you can go on paddling adventures. But where can you stand up paddle board in the UK? This article will put you firmly in the know on where you can paddle.
Getting started
Whether you've already got your own board or not, it's super important to get some paddling skills under your belt before you begin adventuring. Clubs and centres are the perfect places to get you moving on a beginners course. Check out the course provider look up on the Go Paddling site.
On your course, you'll learn what kit you need, some basics of paddling strokes and what to do if you fall from your board. They are also great places to meet lots of other like-minded paddling folk – you can never have too many paddle board buddies!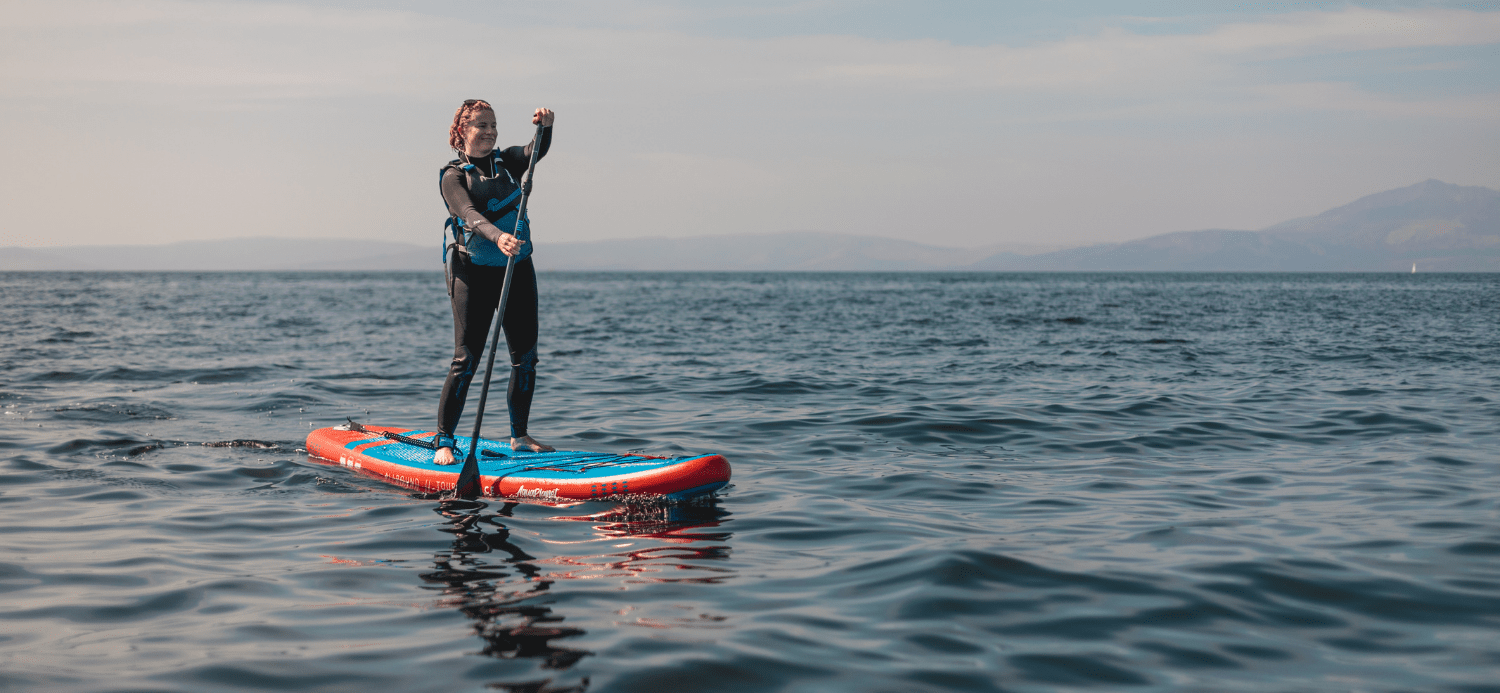 What types of water can I paddle board
on
?
Different types of water call for different skills and knowledge. Some also require permissions or waterway licences – but more on that later. Let's look at some of your options for the types of water you can paddle board on: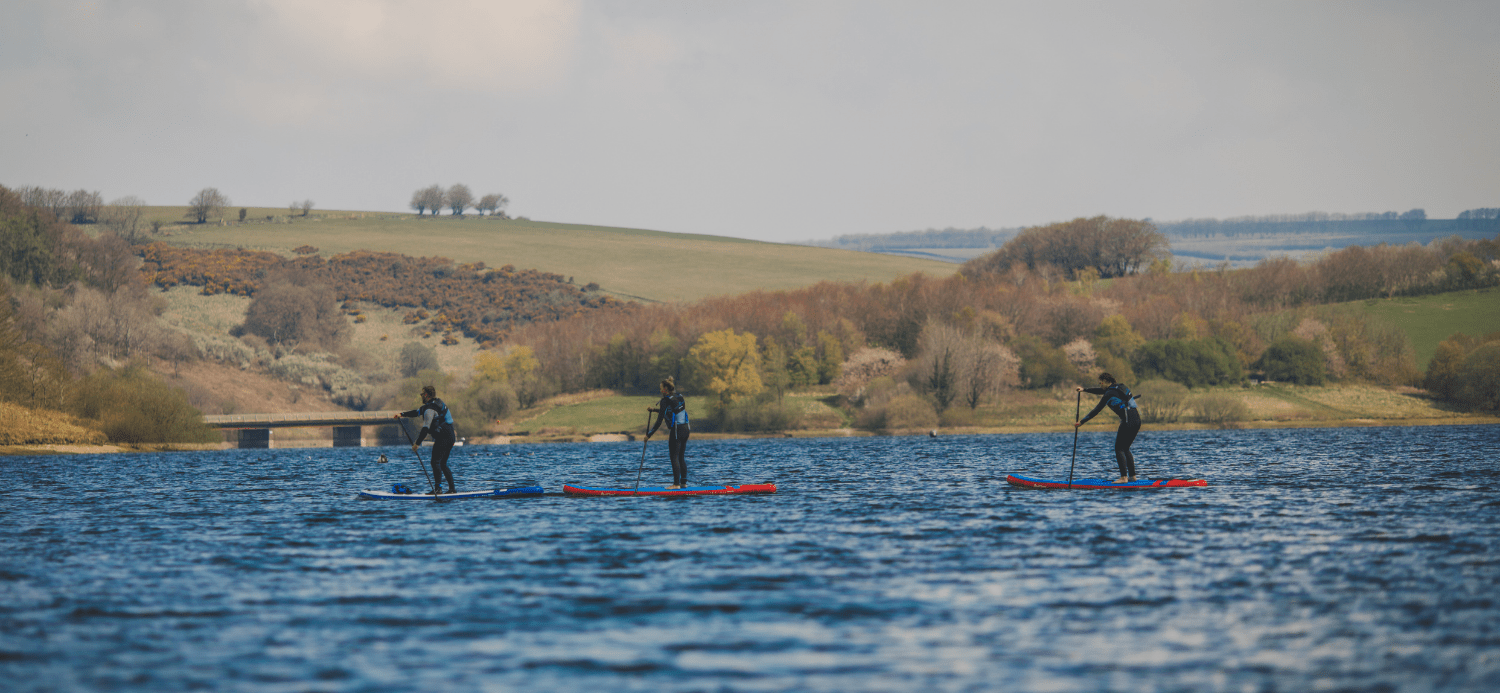 You mentioned waterway
licences?
That is right, managed waterways in the UK require you to have a licence to paddle on them. The money from your licence goes towards maintenance and contributes to the care of the wildlife and environment of that waterway.
Different authorities issue licences for their waterways. British Canoeing membership takes the stress out of things by bringing lots of those licences together in a cost effective way. Psst…you also get lots of extra discounts and benefits with British Canoeing membership!
Make sure you know all about when and where you need a licence and how to get yours in this handy article.
Want to get more specific with routes and ideas?
Of course you do! Well, we are here for you. When people go hiking they often look up a walking route to follow. But, did you know we have lots of paddling trails you can do the same with?
The Go Paddling site has over 170 different trails you can download and follow. Not only do they let you know where to start, finish and give a description of the route, we have also provided the GPX of each route for you to use too. You are welcome!
If you are more in the market for details about your local waterways than an actual route, try out PaddlePoints. This map is your one stop shop for information, uploaded by other paddlers, on where you can go paddling. It is also packed with awesome, on the ground knowledge from those who know the waterway best.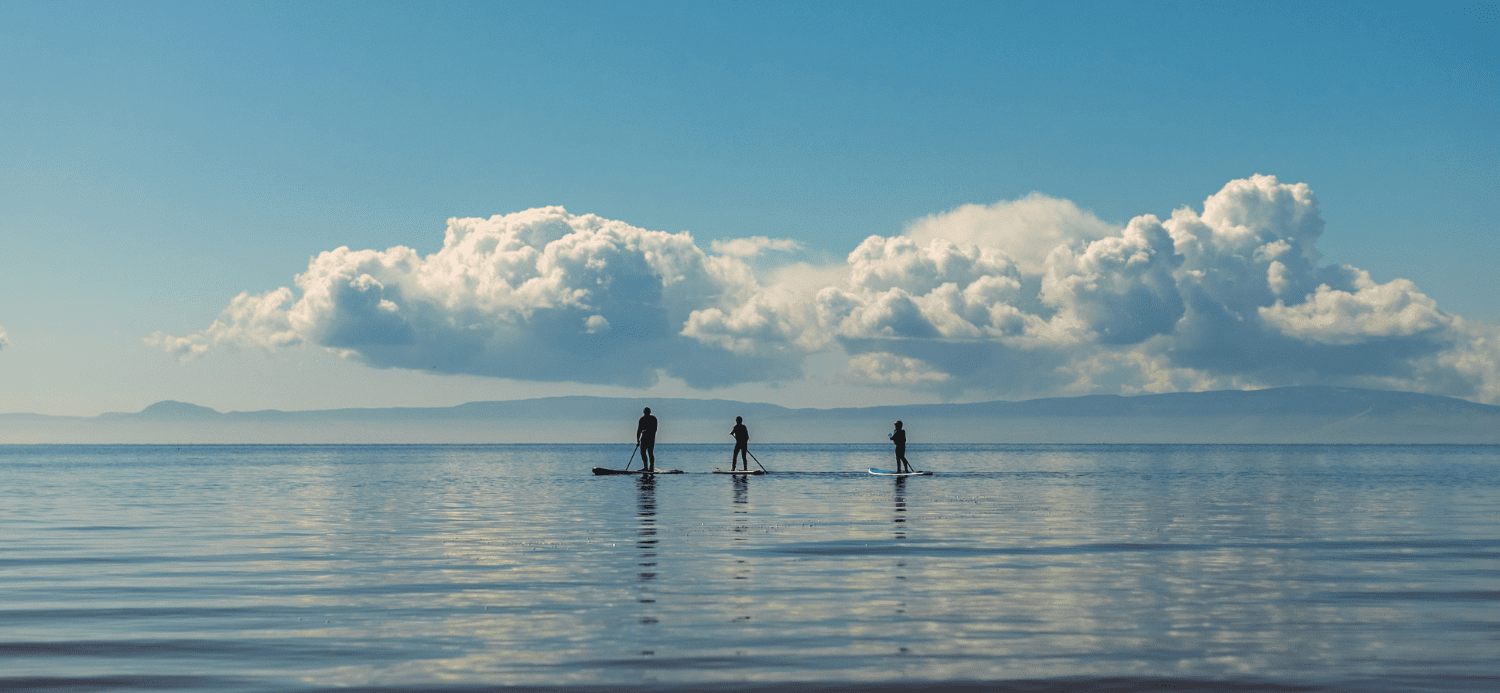 Go and have fun!
Paddle boarding is a fun activity. A chance to create memories with friends old and new. The more you know about what you are doing the more you will get from it. Feel free to have a good nosy around some more of the articles on the Go Paddling site. 
So now you know where you can stand up paddle board in the UK, get out there and enjoy yourselves!