In a world where shopping is moving online,  our beloved paddlesport retailer shops are still as important as ever. We caught up with Sam Wilson at Kent canoes to find out why exactly paddlesport retailers are so important when it comes to buying your paddling kit.
Over to the expert….
One of the biggest advantages of a physical paddlesports retailer over an online one is the staff. Most of them are going to be paddlers themselves, meaning they are going to have first-hand knowledge and experience of their local paddling area. They are going to know where's good to paddle and the places that you should avoid. What you're going to need in terms of background bits, such as licences and where to get them from. They are also going to be knowledgeable about what they are selling, knowing each individual product inside and out. You'll be able to ask them questions about items, their experiences, and what they like to use and why. You can pick their brains about anything paddling related and they'll probably have an answer. If not they'll know where to find that answer.
Getting a feel for it…
Being able to try it on and get the correct size first time around. This saves countless days having to send something back and then waiting of the next size up or down to arrive for it only to be wrong again. We've all be there, and we've all wished we just popped into a shop to try it on first. The other advantage to a physical shop is the selection of kit. Any good paddling shop will have a selection of brands to show you. They'll be able to show you how different brands do things differently. From there you'll be able to make a well informed choice as to what you want and why.
It's very nice to be able to sit in the comfort of your front room looking at kit on a screen. But nothing will ever beat heading to a paddlesports retailer and sliding your legs into one for real. Being able to physically sit in boats is such a valuable experience. Sitting in a boat for as little as five minutes will let you know how well the boat fits. You'll be able to see how big it is, how heavy it is and how it fits compared to other options they have available to look at.
The whole 'try before you buy' idea couldn't be better when it comes to physical paddling shops. Once you've had a long chat and decided what boat or board you might want and why, you can take it out for a test! Most shops will have a specific demo fleet of boats available for you to 'try before you buy'. Then you get the feel of that boat or board where it's intended to be used.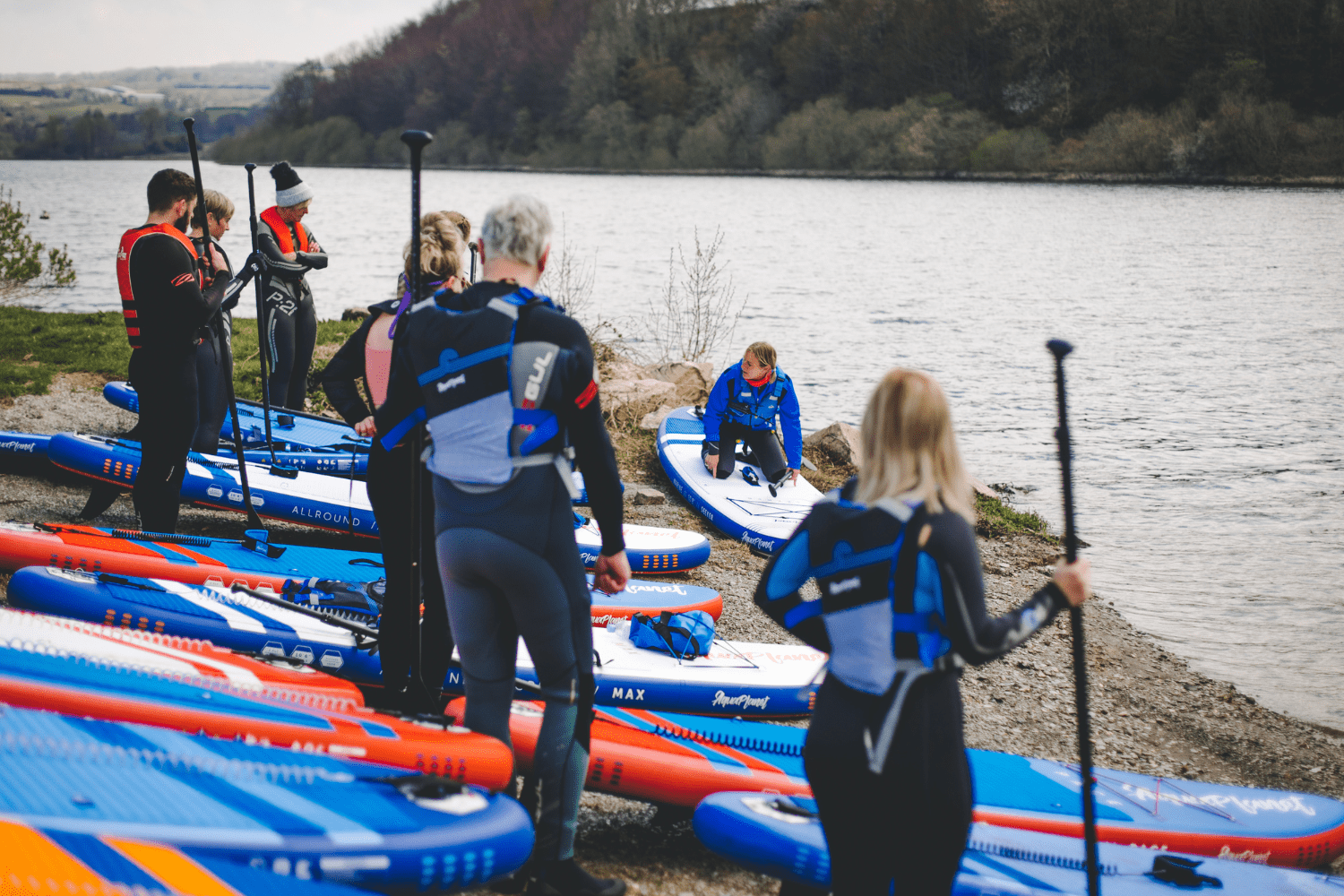 Knowledge is key…
Knowledge of the local community is another reason to go and chat to your local shop, especially if you're new to the sport. They'll know where all of the local clubs are and which ones specialise in the area you're most interested in. They'll have contacts with local coaching if you were looking to get some tuition with your new boat or board. You'll get to know the staff that work there and they'll get to know you. They will have an idea of what you're looking for and why you're looking for it.
They'll be able to suggest new things that you might be interested in trying or new boats you might want to give a go. As well as a general knowledge of the community they will offer as much help as they can. Demo days for local clubs, discounts for local club members, and loyalty programs. A wide range of different things to help to local paddling community in their area.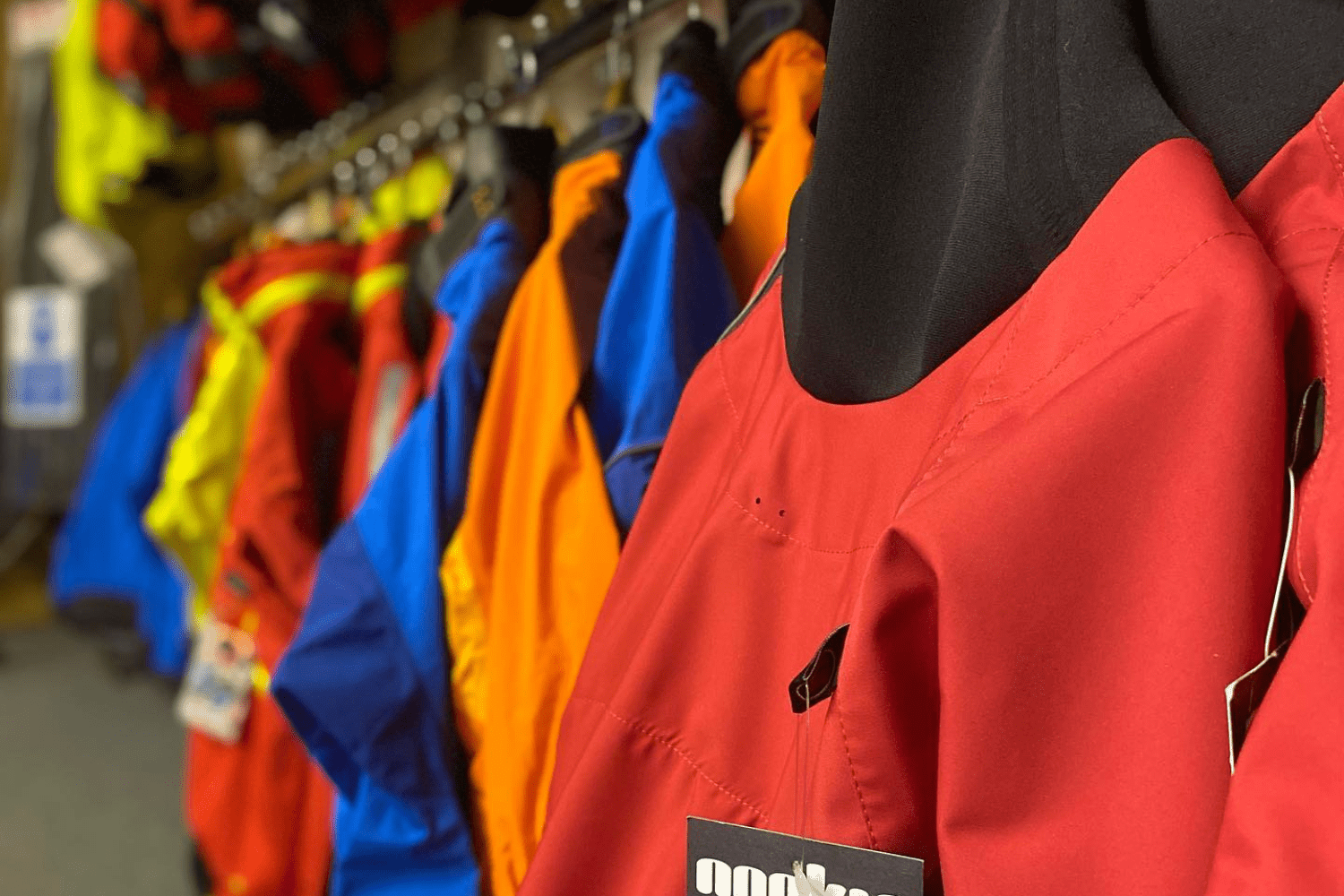 So to summarise, by going and talking to a local paddlesports retailer you going to gain so much. You'll be able to try things on, sit in things, and pick the brains of the staff that live and breathe the sport. Find the local places to go and enjoy the great outdoors and how to do it safely. If you've been thinking about getting some new gear, a board or a boat, why not go visit your local shop and try it out!