It's important to know how to check and look after your buoyancy aid (also known as a Personal Flotation Device) to ensure that it can continue to protect you whilst out on the water. One important check you need to do before you purchase the buoyancy aid is that it is ISO 12402-5 or ISO 12402-6 certified. This means it passes all the necessary tests needed to keep you safe. Then to help you maintain your buoyancy aid, our official partner Gill, with over 45 years worth of water sports equipment and appeal expertise, have put together the following advice.
MOT Check
Before washing your buoyancy aid, Gill recommends that you perform a MOT check to ensure your buoyancy aid is fit for purpose. You should look to get in the habit of performing the following checks every time you wash your buoyancy aid. Gill's MOT check recommends the following:
Check there are no rips in the main body fabric

Feel around the edges of the inner foam to ensure that no pieces have broken

Check zips are in working order and do not stick

Ensure clips are free of dirt and not broken

Check that the webbing is not frayed or damaged
If any problems are found we would recommend replacing your buoyancy aid immediately.
Washing Tips
To prolong the life of your buoyancy aid it is really important to correctly wash your buoyancy aid after each trip. Gill suggests the following tips to safely wash your buoyancy aid:
Always rinse your buoyancy aid in clean fresh water. Don't use a washing machine or strong

detergents

Do not bend the buoyancy aid when washing

Hang it up to dry naturally. Do not dry in a tumble dryer or by placing it on a radiator

Use a soft brush, such as a tooth brush to remove any trapped dirt caught inside the zip teeth or buckles
Use a cloth to clean the buoyancy aid and gently apply pressure to any stubborn marks

Check the pockets and remove any rubbish, especially snack bar or sweetie wrappers

Store in a cool, dry place out of direct sunlight. Ensure that it's not being compressed by any heavy objects on top

When in doubt, consult the buoyancy aid's manual or manufacturer's website
By following these tips not only will you be maintaining your buoyancy aid, but you'll also be helping to stop the spread of invasive non native species. To can learn more about how you can help stop the spread through cleaning all of your canoeing, kayaking or paddle boarding equipment please click here.
How to fit your buoyancy aid
Correctly fitting your buoyancy aid can also help to maintain the straps, zips and buckles. So if you are unsure how to correctly fit your buoyancy then please watch our short video or follow these steps:
Loosen all straps, zips and undo buckles
Put on your buoyancy aid
Tighten the straps, working from the waist up, tucking in straps if needed
Check the buoyancy aid does not ride up when fitted, try sitting down if you need to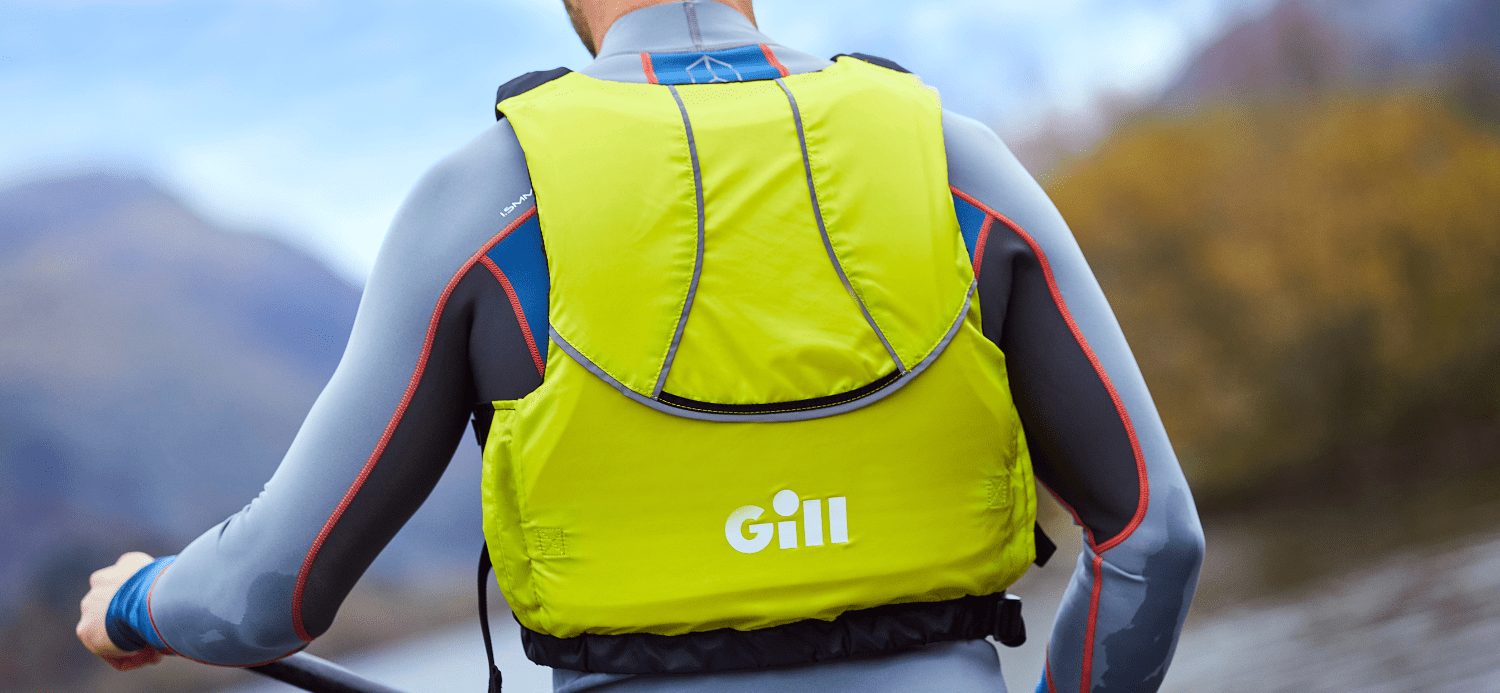 So there you have it, Gill's top tips and recommendations for how to look after your buoyancy aid. If you haven't already got a buoyancy aid or looking for a new one please do check out Gill's range by clicking here. And don't forget British Canoeing members receive a 15% discount! You can also find their full paddlesports range of clothing, equipment and accessories by clicking here.