As we move through the month of September, the days are getting shorter and the temperature is starting to drop. But this shouldn't mean that you pack away your kayak, canoe or paddle board.  We have lots of great autumn paddles and make the most of the changing scenery.  As with any outdoor activity, if you dress accordingly, you can keep going throughout the whole year. So, what should you be looking to wear paddling in the autumn months? 
---
Base Layers
Getting the layers close to your skin is possibly the most important thing to consider when getting ready to paddle in cooler weather. Simply throwing on a woolly jumper might not cut it when you are paddling around on the water. Specially designed base layers paddling base layers will help to wick away the moisture from your skin and keep you warm. The thickness of the base layer is important too. Too thin and you will be chilly on the water. Too thick and you will be sweating and have an unpleasant time. Here are a couple of examples of upper and lower body layers that you may want to consider. 
Hydrophobe Thermal Top

– A super stretchy thermal layer that helps to pull moisture away from the skin and insulate you. Perfect for a base layer, but it also offers UV protection and a water repellent outer skin, so perfect for outer layer use too.

Base Layer Leggings

– Designed with thermal properties as well as fast wicking, these will keep you warm and dry all year round. The brushed inner also makes them super soft and comfy to wear.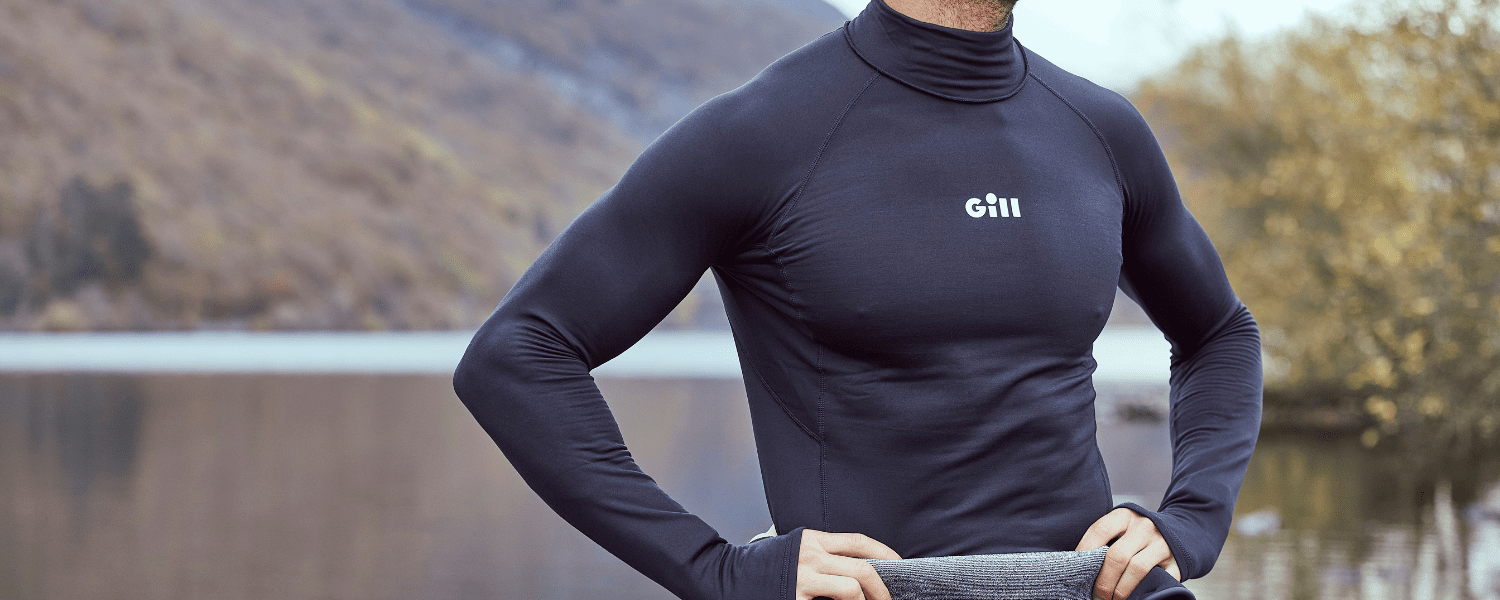 Outer layer
Once you have your base layers sorted, you want to keep them as dry as possible. Even when cruising around on the calm lake or canal, you can still get splashed from your paddle or any wind. You may also find water running from wet hands down your arms, so some kind of seal around the wrist is advisable. These waterproof layers will also offer protection from the wind, helping to keep you warm. The rest of the features offered by dry tops and cags are up to the user and environment it is going to be used in. But here are a couple of options that will work fantastically for paddling on lakes, canals, and the sea near you. 
Junior Spray Top

– The two layer fabric offers a windproof and waterproof finish. With adjustable neck and waist, then neoprene wrist seals, this top is a brilliant all rounder for getting into paddling. 

Pro Top

– A step up in fabric technology, offering a higher level of water resistance and all the stitched seams are fully taped. Fully adjustable wrist and neck seals also offer a better seal to prevent water getting in. This makes it an ideal top to get out on the water in you kayak, canoe or on a paddle board.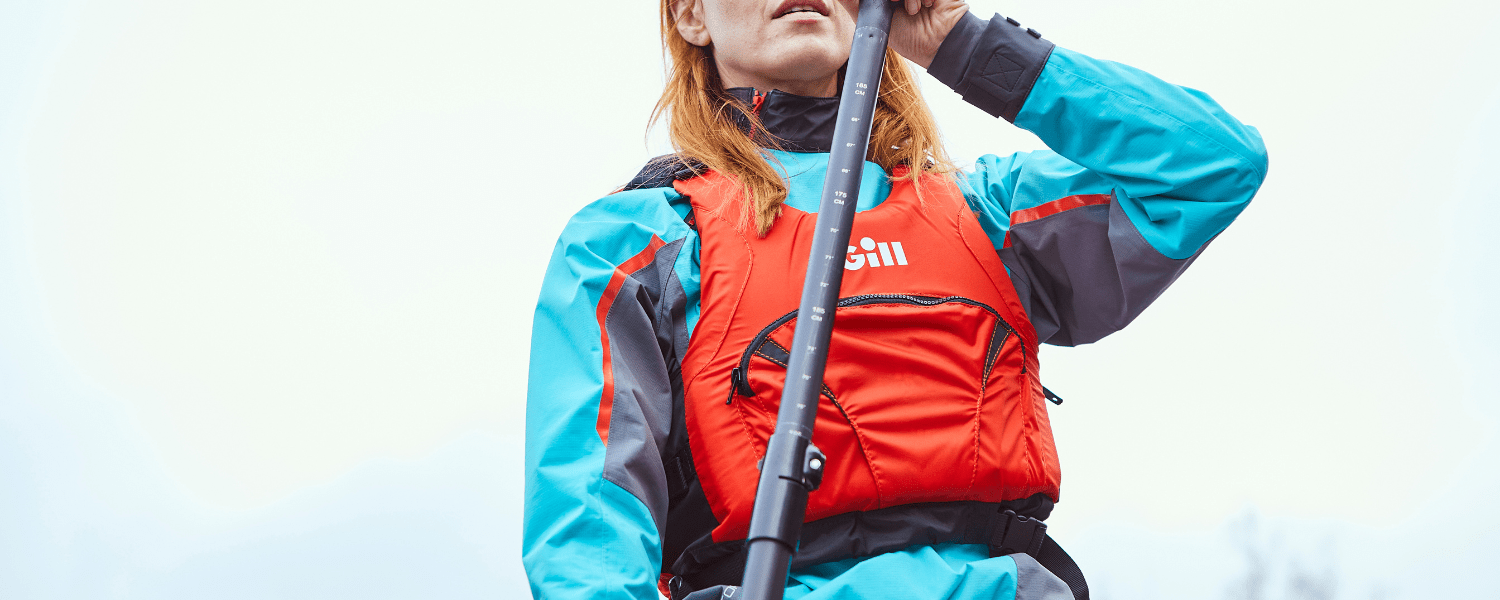 Hands & Feet
Your extremities will be the first areas of your body to cool down. Wet and damp trainers, or even bare feet, are not advisable as the temperatures drop throughout autumn. The best fabric for areas prone to getting wet is neoprene. The way neoprene works is by holding any water close to your skin, using your  body temperature to warm it up and keep you nice and warm.
Aquatech Shoe

– shoes designed with watersports in mind. The 3mm neoprene will ensure your feet stay as warm as possible when wet. A rubber sole gives you optimised grip in wet environments. Then a velcro strap makes sure the shoe doesn't go floating off should you go for a dip.

3 Season Gloves

– Made with a combination of lightweight neoprene and Dura-Grip gives you a good mix of grip and warmth. These are also touch screen compatible, so you can get those picturesque photos while keeping your fingers warm.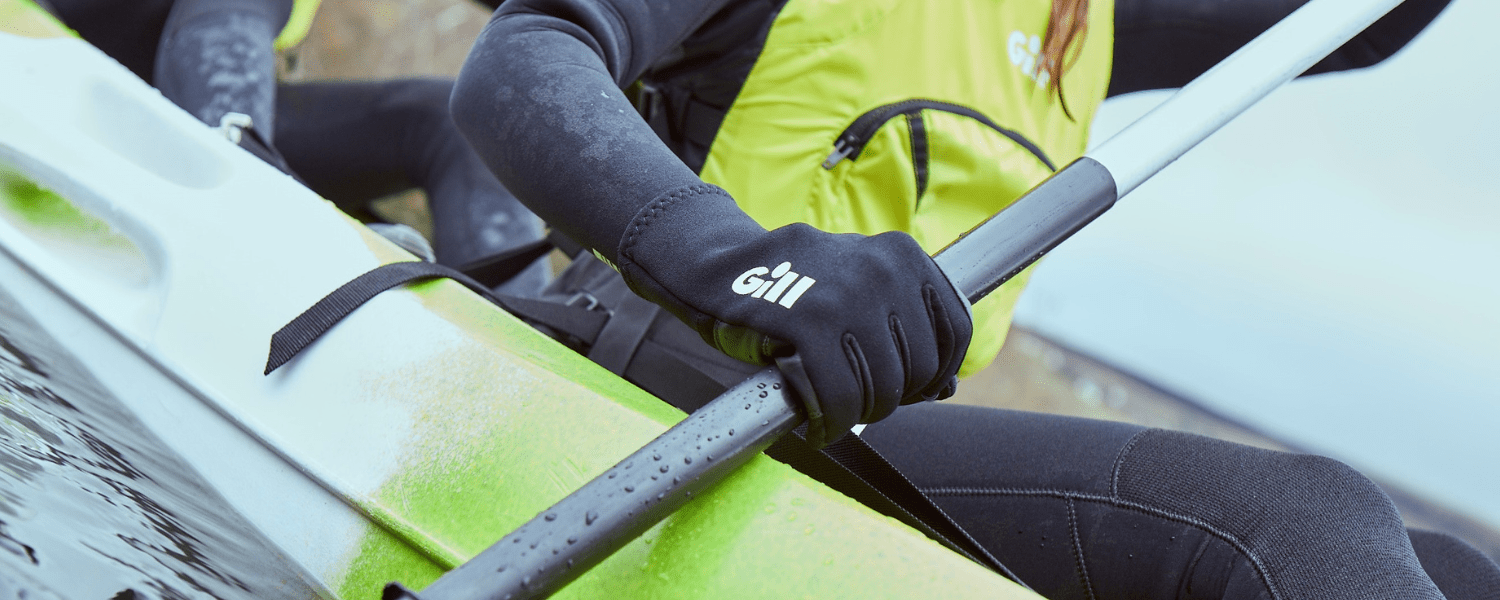 Extras
There are a whole range of extra bits you can wear to make your paddling experience even more comfortable. Things to keep in mind at this time of year are the low sun, rapid change in temperature, loss of daylight, and changeable weather conditions. Here are two of our stand out extras that will make life more comfortable.
Marker Sunglasses

– These sunglasses have polarized lenses with Oleophobic technology, meaning they repel finger prints, sun cream, and any oily substances to leave you with clear lenses. Most importantly for any paddler, they float! So no worries of them sinking to the bottom of the river and being lost to the sea monsters.

Waterproof Beanie

– Everyone knows that you lose most heat through your heat, so when the temperatures drop get a hat on. This beanie is the ideal one for paddling. It's outer is a combination of wool and acrylic, making it waterproof. Then the inner is a soft layer of soft touch fleece to keep you warm.