Paddling is a great activity for everyone. Whether you're looking for a white water adrenaline rush, a chilled glide through nature or anything in between, the water is your space. If you're a woman looking to get into stand up paddleboarding, canoeing or kayaking or a current paddler wanting signposting to specific advice, this article is here to help and highlights why paddling is a great activity for women.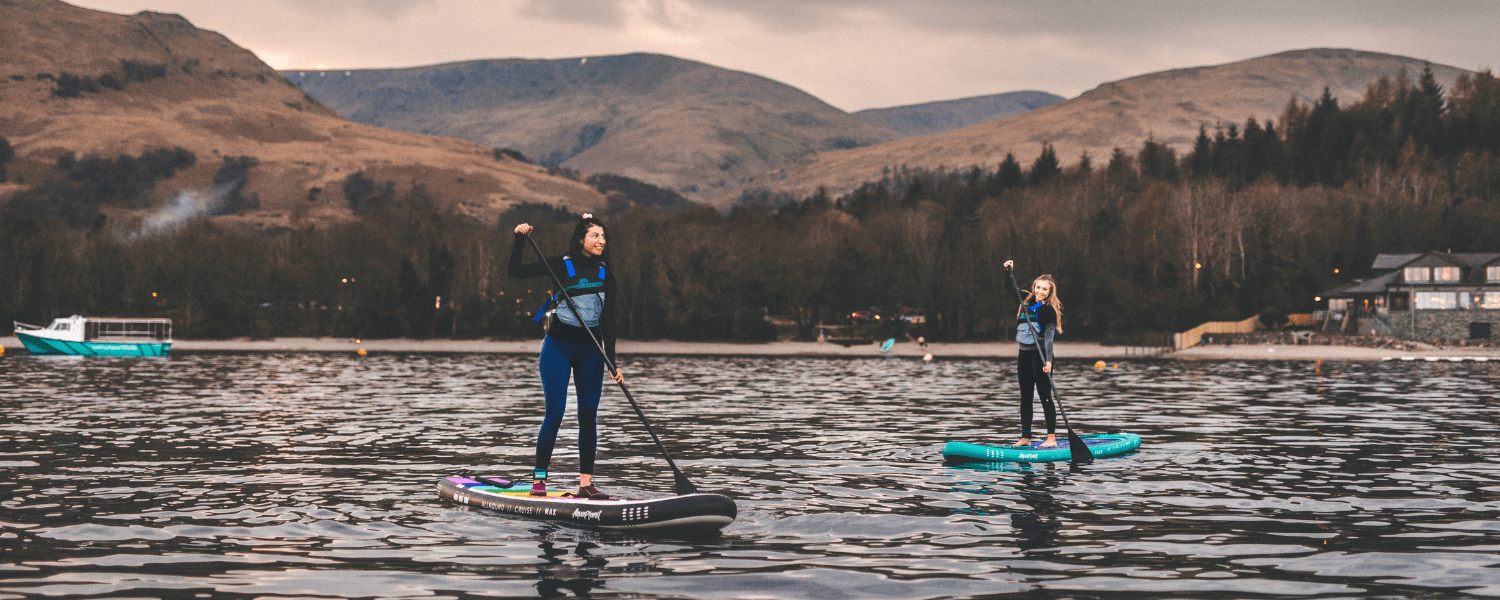 The feel good factor
Lots of us know that exercising releases endorphins, those happy peptides which reduce pain and stress and increase pleasure.The great news is paddling can bring these into your life.
Immersing your mind into the atmosphere of green and blue space which surrounds you when paddling can help you achieve mindfulness. Focusing on your breath and the movement of your body allows you to let stress and worry slip away. Your space, your time.
Alternatively you can grab your endorphins from the laughter provided by paddling with friends and family. You may already have paddling buddies and peer support but there are lots of fantastic outdoor communities on Facebook too, where you can find advice, encouragement and even maybe meet now paddling buddies. Check out Women's Paddling Community and Adventure Queens as a starting point. It's amazing the bonds women supporting women can form on the water.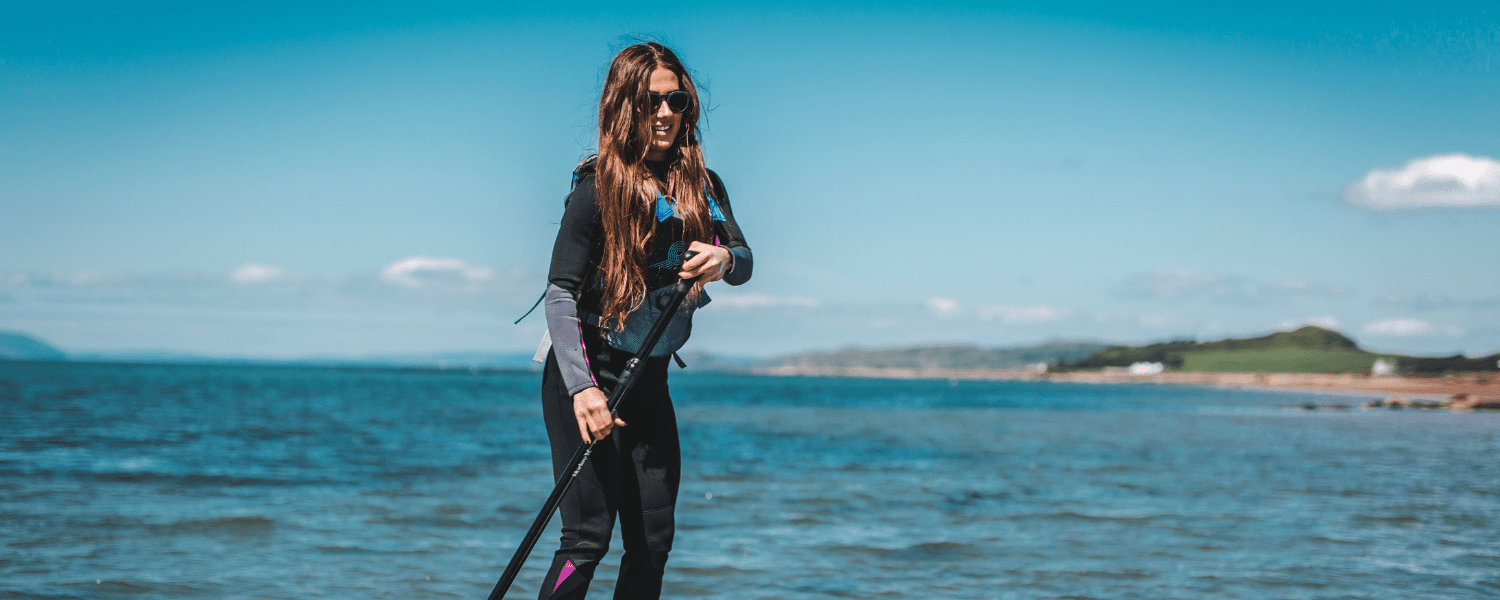 Periods, Pregnancy and Menopause
Nobody wants life to stop when we are on our period, pregnant or going through the menopause. However, there's no denying they can change how we feel and affect us on a physical and mental level. Instead of women quietly keeping going and just pushing through how they feel, we encourage open discussion. The more women talk the less others will feel uncomfortable telling their own stories. 
The articles in the #ShePaddles section of the Go Paddling website provide information and personal stories and hopefully get the discussion started. You'll find plenty more conversation and advice in the Facebook communities.
When you take up paddling it does, of course, benefit your physical health. But how? Although paddling is a low impact sport that doesn't make it low intensity. Of course, it's possible to paddle gently and simply enjoy the water, but up your tempo you'll move into cardio training and increase your aerobic capacity. In time this improves endurance, meaning you won't tire so easily in everyday activities also. It's basically a life energy boost!
Depending on whether you paddleboard, kayak or canoe, you will use different muscles more but all these activities make your body stronger. Paddling not only engages your arms and shoulder muscles but also your core and legs. Leaving you less prone to injury and improving flexibility and balance.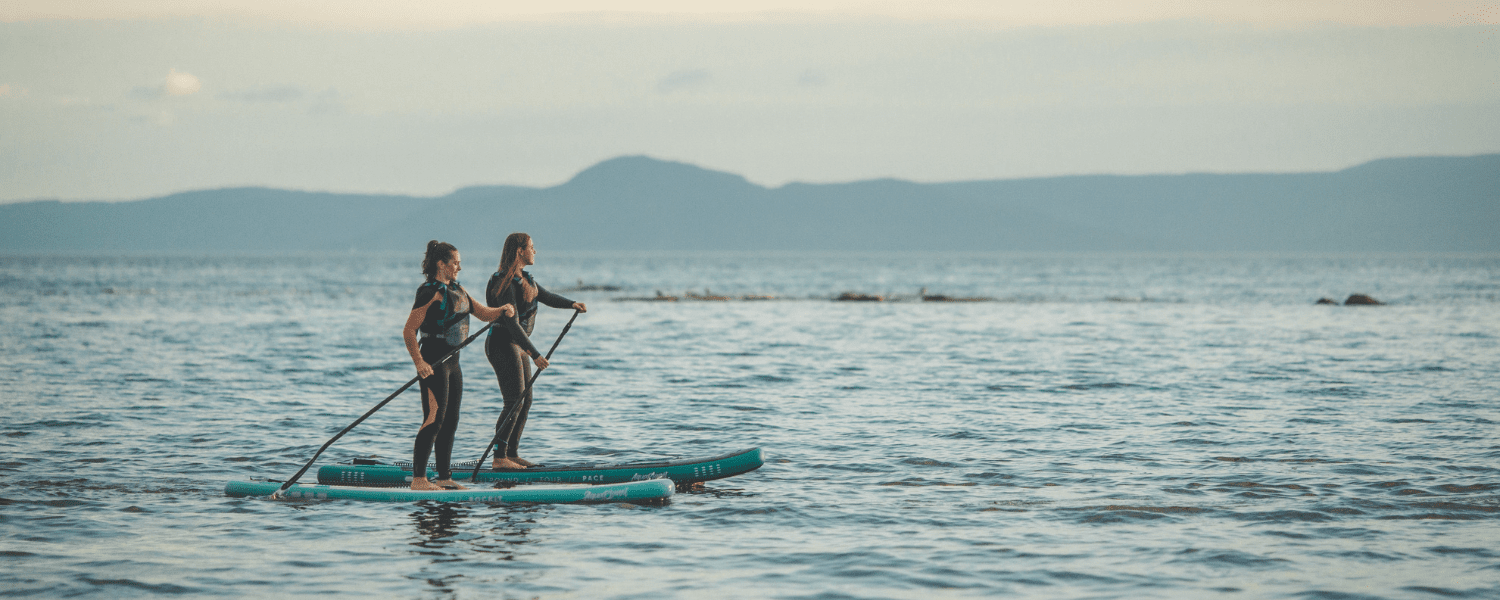 Building skills and confidence
It takes time and confidence to build paddling skills. Local paddling clubs and centres are a great place to get started and some run women's only sessions for those who prefer them. If you've already taken those first steps and are wondering where your paddling journey can take you next it's worth exploring the Paddles Up website. Here you can find lots of great information on the personal and professional progression options in the world of paddling.
The #ShePaddles movement in the past few years has started to create a real change in the number of role models at every level in the sport. From recreational paddlers to white water paddleboard coaches and leaders, more and more women are becoming a visible presence and influence. At times we all doubt our ability and whether we can keep progressing in the sport. But the stories of these women and the range of options there are out there are sure to inspire you to take your next steps and, in turn, become the next role model yourself.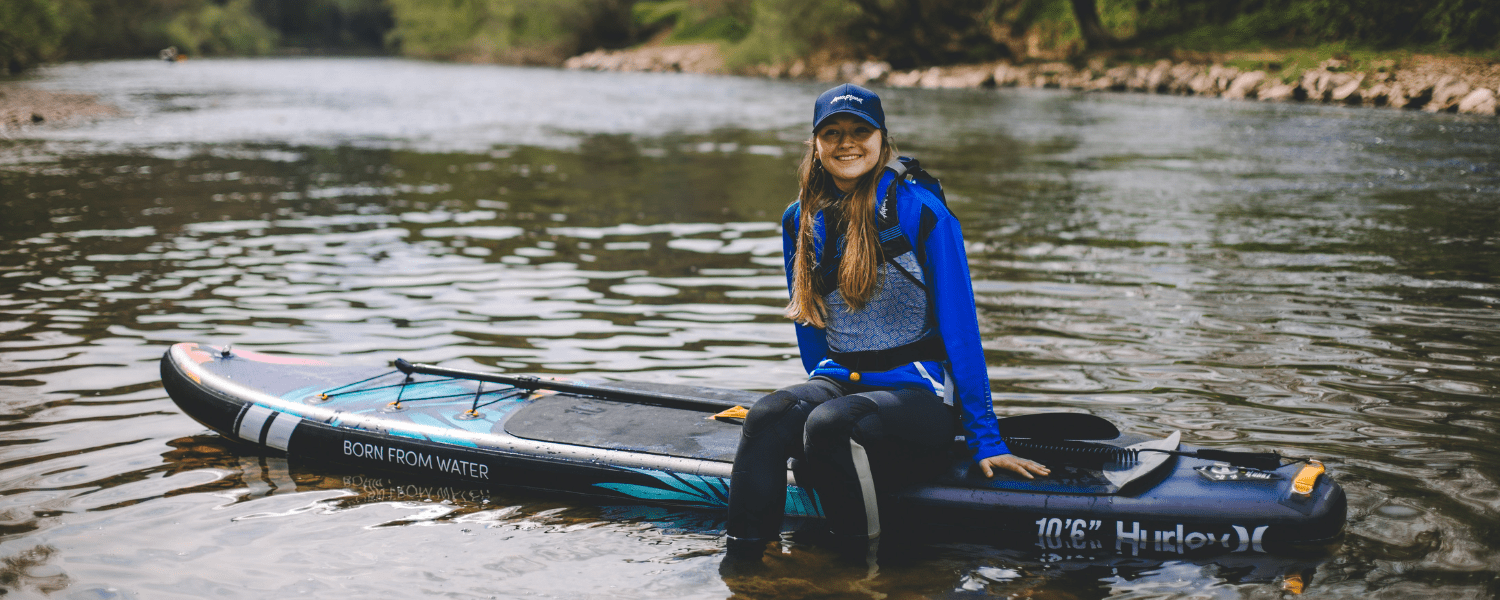 Live the adventure, enjoy the challenge
At the heart of all paddling is adventure and challenge. That doesn't have to mean doing something super tough (although it certainly can). Each time on the water is its own mini adventure. And each time we learn something new we challenge ourselves.
If you want something to aim for as you enjoy your paddling there are some great challenges you can train for and take on with friends. In the Find Paddling area of the Go Paddling website you can take a look at the official paddling challenges, such as paddling the length of each of the longest lakes in Scotland, England and Wales, plan your own adventure with Paddlepoints, or follow one of around 150 paddling trails. There are also a whole host of competitive opportunities for those looking for more, one recent area of growth has been in SUP Racing – an exciting and friendly community. 
Find your community, find your space and get out on the water today!