Stand Up Paddleboarding (SUP) is still on the increase after a huge surge over the last couple of years.  Leisure paddling leads the way for most paddlers, but did you know there is a strong SUP racing scene in the UK and indeed worldwide?   
The GBSUP National Series was set up over 8 years ago to encourage paddlers to come together and race at specific venues throughout the summer months. What started with 5 events has grown to 8+ with venues from the tip of Cornwall to the North East coast. Crowning National Series Champions for competing in the Flatwater Distance Series, Ocean Tech, and the British National Championships with British Canoeing support.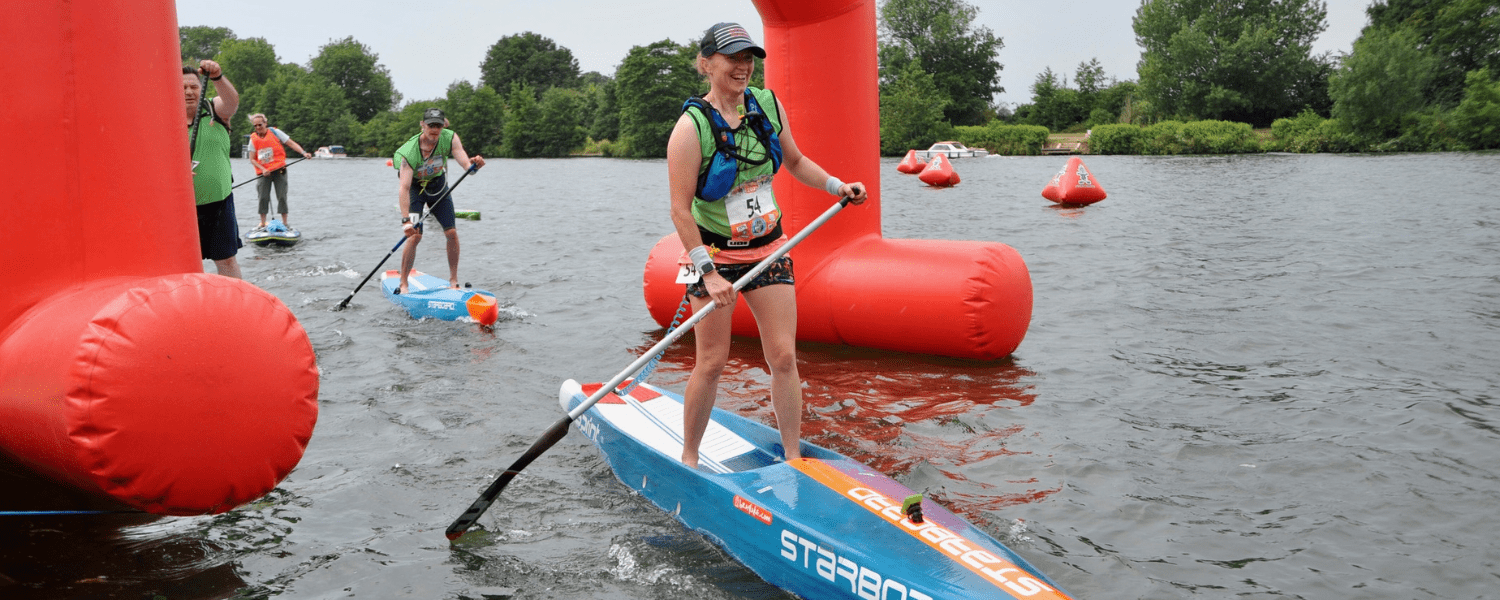 What has also grown over the last few years is the number of local races dotted around the country. You will never be very far from a winter or regional race series. Most weekends, especially in the summer, will find many setting off to race like-minded paddlers and friends.   
It's a very supportive community too. If you are unsure as to whether you want to get involved competitively, the Challenge Tour could be for you. Run at most of the GBSUP races, it's an opportunity for you to get stuck in, involving yourself in the event but not to race.  You just challenge yourself to do the distance. Many paddlers who choose this route eventually find themselves in the race series. Equally, there are those who just keep coming back for the Challenge Tour!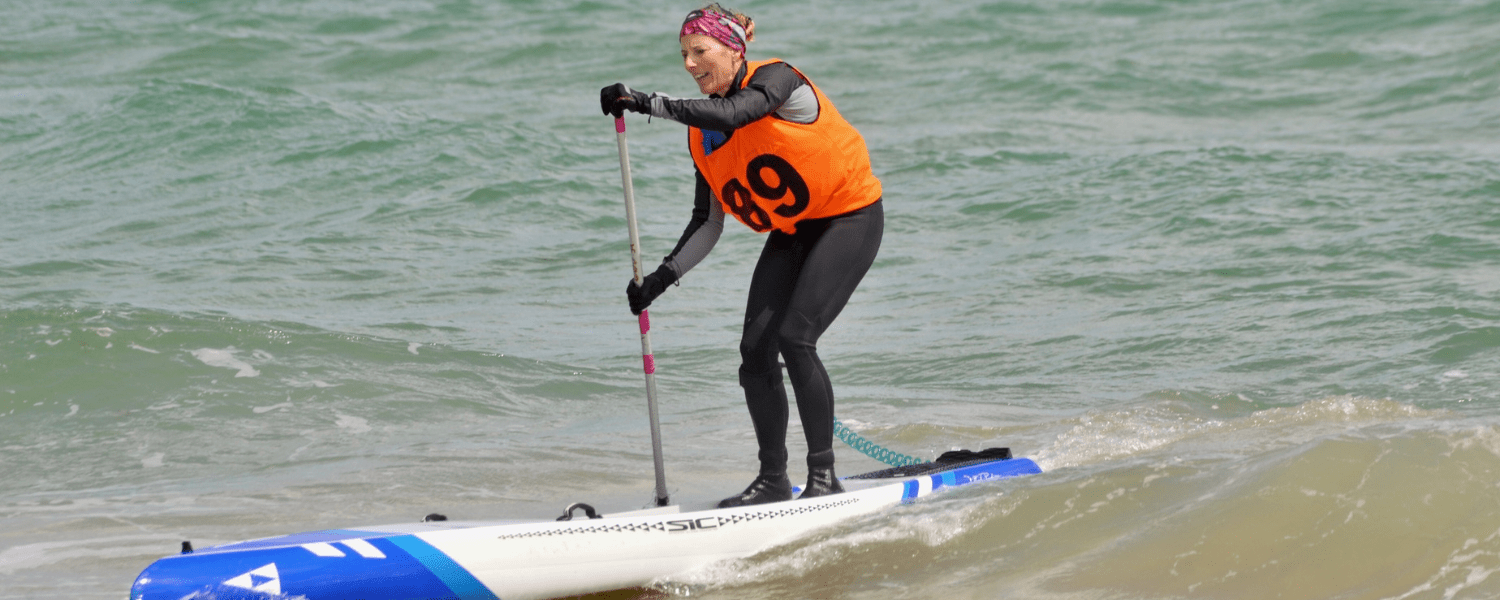 All the racers, from those starting out to the very experienced, are approachable and very kind. They really are pretty normal people who happen to be quite fast on a race board! Everyone started out where you did, stepping onto a board knowing nothing but realising that they wanted to be competitive. The other encouraging aspect of the National Series is that there are medals for five different age categories. Ranging from Juniors to Grand Kahunas, often a new SUP racer will pick up a medal on their first time out. It certainly brings you back for more!  
Further afield, there are many competitions worldwide, from local club races in Europe to World Championships in Puerto Rico. Don't believe that the 20 years olds are dominating this sport, far from it. The young guns are certainly staking their claim but many 30, 40, and 50-year-olds still able to hold their own.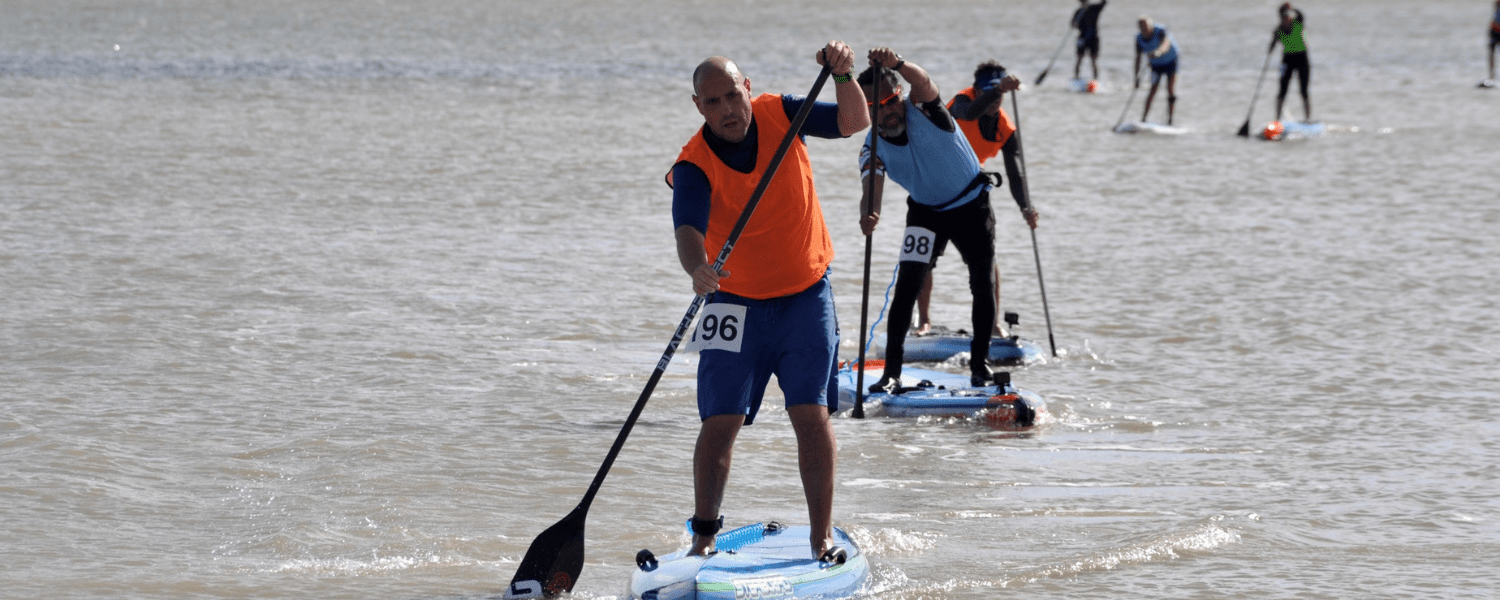 Since its inception, SUP has always been an inclusive sport and easily accessible, from buying kit to learning to paddle safely.  Racing follows on from that. Speaking to other paddlers and event organisers means that if you don't know about SUP racing and don't know how to get involved, you soon will. 
If you are interested, please check out www.gbsup.co.uk, and hopefully, you will be inspired.  Sarah from www.supjunkie.co.uk also has a wealth of knowledge and is always willing to give advice and encouragement if you are interested in SUP racing.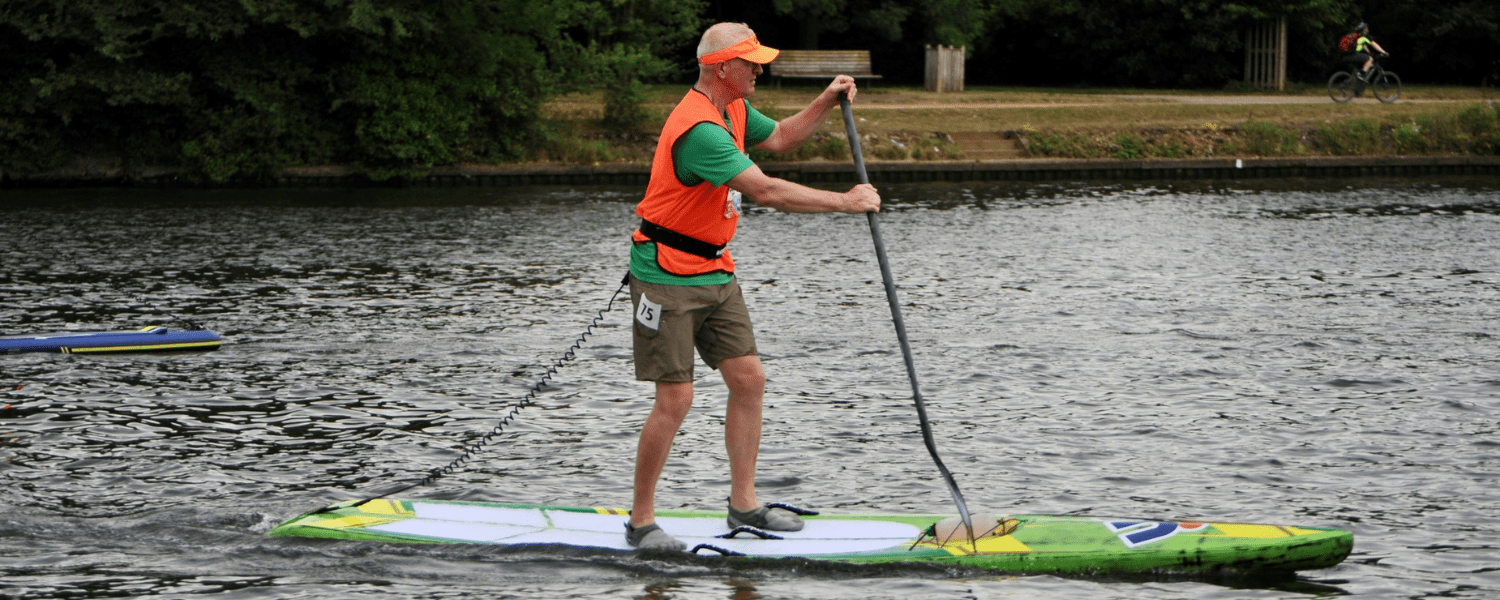 GBSUP National Series Links
Facebook: GBSUP National Series 
Instagram: @gbsup 
Twitter: @GBSUP 
SUPJunkie Links
Facebook: Supjunkie 
Instagram: @supjunkie.uk 
Twitter: @supjunkie_uk