If you're thinking of starting out in paddling you're bound to wonder where you can learn to kayak. Kayaking beginner courses are the perfect way to build skills and knowledge, allowing you to feel confident on your kayak adventures. You'll be glad to hear there are lots of options for you nationwide. This article brings together all the info you need in one super useful bundle!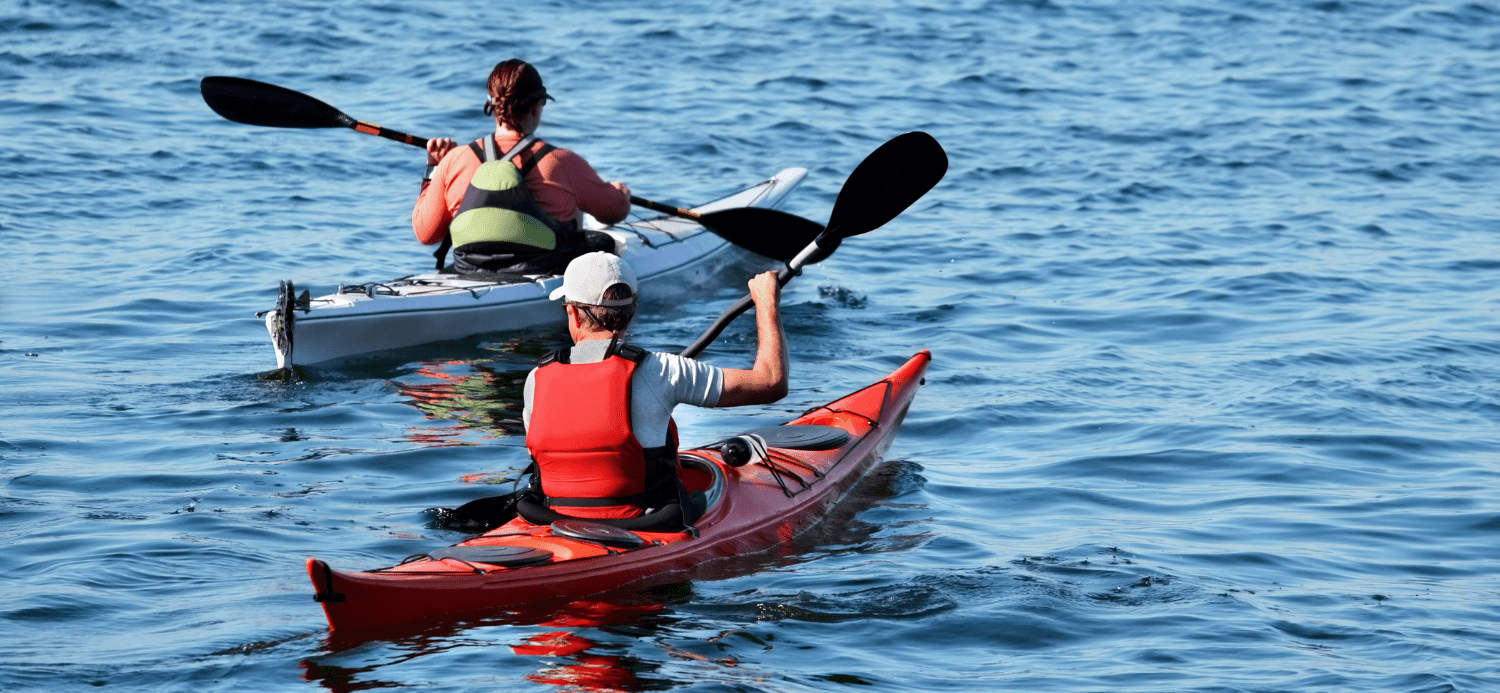 What's the best introductory course for me?
First up, you'll be wondering what you need to know! We imagine that how to make your kayak move, how to stay in your kayak and what to do if you do fall out will be high in your priorities. 
In a nutshell; skills and safety are probably your main wants. And we'd agree these are the best things to focus on. Which is why British Canoeing created the Paddle Awards. These nationally recognised qualifications take you from total beginner to independent paddler. Here's a little overview of each award:
Start Award

– If you've never been in a kayak before, or you have but it was aeons ago, this one off session is ideal. Learn to get in and out of your kayak, paddle forwards and discover what kit you need. Start is all about getting you feeling happy and confident for a great first experience.

Discover Award

– Completed the Start Award, or just feel confident to take your first paddling experience to the next level? Discover allows you to develop your skills, as you become a more skilled paddler. Learn how to choose and use equipment and understand how things such as weather and water conditions can affect your paddling.

Explore Award

– Nailed the Discover? If you want to become independent on the water, go on self-guided adventures and know how to control your craft and stay safe, this is the award for you.
Where is it best to go to learn to kayak?
Now you know your options for learning to kayak but who can teach you? We recommend heading to your local kayak club or paddling course provider to ensure you get the best learning experience.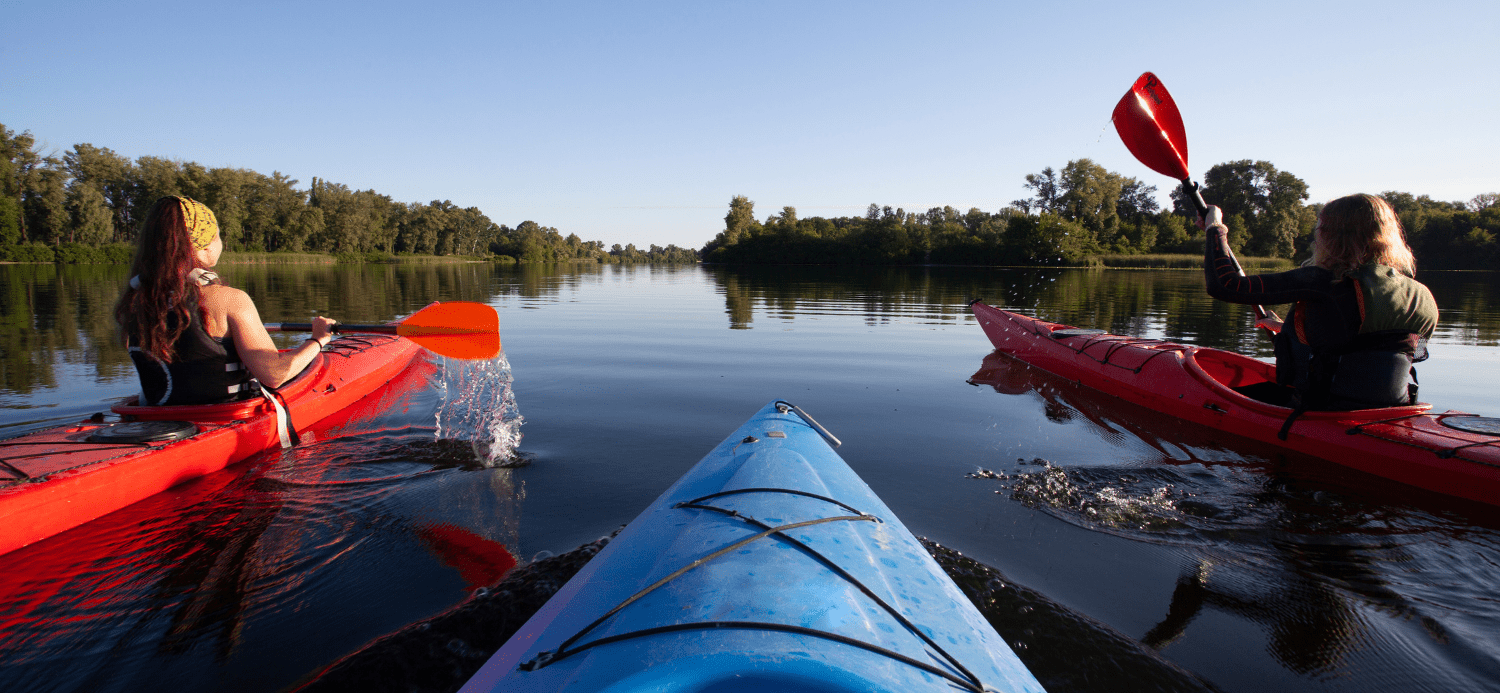 What's the difference between a club and a course provider, I hear you cry! Don't worry, all is about to become clear. 
Kayak Clubs – clubs offer regular, organised paddling activities and are made up of club members. Meaning you pay a membership fee to be a part of the club. Many clubs run introductory courses for people interested in taking up paddling. Some clubs are more focused on recreational paddling and others on competition. Our handy club finder not only lets you easily find clubs local to you but also has information on each club, letting you know what they provide. 
The only UK paddling clubs listed on our finder are ones affiliated to a national governing body of paddlesports. This means they have to meet certain standards for club members in order to affiliate.
Check out your local club here.
Course Providers – course providers can be anything from an individual coach to a large activity centre. What they all have in common is they are able to help you learn how to kayak. Our Course Provider lookup allows you to find your closest course provider, read a little more about them and get in touch. 
As an added bonus we've marked those who have agreed to our Delivery Partner Charter, which states they will provide high standards of safety, value for money and customer service. The Delivery Partner badge indicates the partner takes its responsibilities seriously; using highly trained, qualified staff, to deliver quality service to you.
Find your local Course Providers here.
How can I learn more about safety when paddling?
Safety is your best friend when learning to kayak. Being safe doesn't mean having less fun, it means being able to have more fun! You'll get to learn lots on your beginners course but it's always good to swot up and know that little bit more.
Head to our safety page for loads of tips and information to keep you, your friends and your family safe whilst on the water.
What are my next steps?
Once you've aced those beginner skills and are ready to plan your own adventures check out the Find Paddling section on our website to discover where you can paddle.
Don't forget, many British waterways require you to have a licence to paddle them. British Canoeing membership not only includes a licence for around 4500km of waterways in the UK, as well as giving you a whole host of other benefits. 
We hope you love learning to kayak as much as we did! Happy paddling!