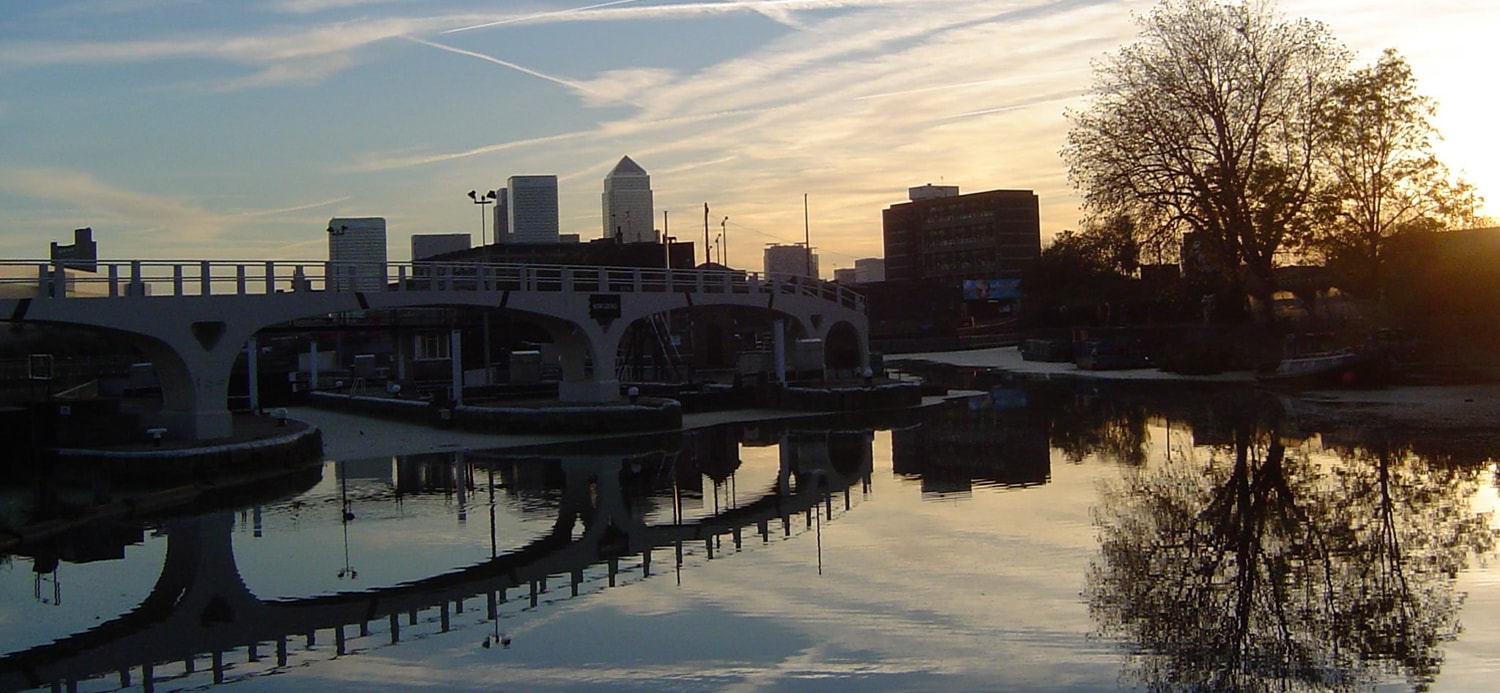 WHY THE LONDON LEGACY LOOP CHALLENGE?
The London Legacy Loop Challenge takes you on a six and a half mile route, from Limehouse Basin, along the Limehouse Cut canal and around the iconic Queen Elizabeth Olympic Park.
The route travels along the oldest canal in London, from Victorian to modern history, celebrating victories of engineering and sporting glory.
With no locks and at a fairly short distance this route should be suitable for most people. There is also the option to hire boats at the start from Moo Canoes, who are based in Limehouse Basin.
Once completed register your time below and upload it to appear on the leaderboard.

Challenge Links and Downloads
View Challenge on Map
Register and Upload Your Time
Completed the challenge? Then use the button below to register yourself and upload your time. We'll send you a certificate of congratulations. You'll also get on the Leaderboard.
Leaderboard
| Position | Name | Date | Time | Boat/Craft |
| --- | --- | --- | --- | --- |
| 1 | James Bolton and Jules Mattsson | 2nd September 2018 | 2 hrs 10 mins | Not specified |
| 2 | Ryan Owens | 17th September 2022 | 2 hrs 23 mins 59 secs | Stand Up Paddle Board |
| 3 | Alan Henry | 9th June 2020 | 2 hrs 25 mins 8 secs | Recreational Kayak |
| 4 | Sarah Walker | 1st April 2023 | 2 hrs 27 mins 9 secs | Stand Up Paddle Board |
| 5 | Andrew Berry and Barbara Boosfeld | 6th May 2018 | 2 hrs 30 mins | Not specified |
| 6 | Gaz Van Beers | 30th August 2019 | 2 hrs 38 mins 47 secs | Sprint/Marathon Racing K1 |
| 7 | Lesley Read | 24th March 2019 | 2 hrs 39 mins | Stand Up Paddle Board |
| 8 | Will Horsley (adult), Caden Horsley (13 yrs), & Bilal Hussain (10 yrs) | 16th March 2019 | 2 hrs 45 mins | Open Canoe |
| 9 | Maddy Enoch | 30th August 2022 | 3 hrs 10 mins | Stand Up Paddle Board |