Looking for launch points in London? You've come to the right place!
With the portability of inflatable stand up paddle boards and kayaks along with London's vast transport network there has never been a more accessible time to experience London. And it gives you a totally unique perspective! To help you experience the best of London's waterways we've put together a list of 3 great locations where you easily launch your inflatable SUPs or kayaks. Plus there's also some recommended routes to get your started!
1. Little Venice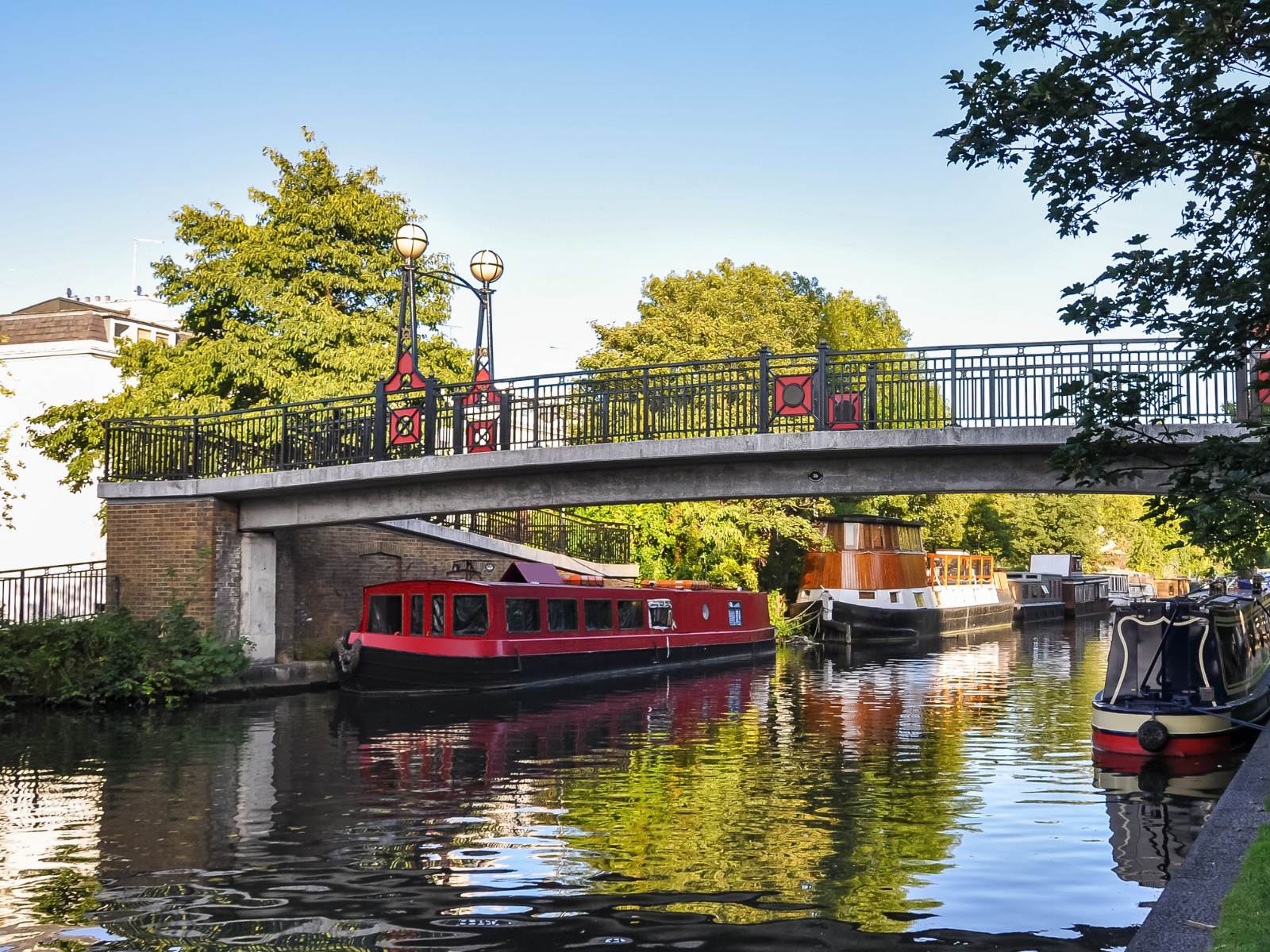 Little Venice, with its willow trees, beautiful houseboats of all shapes and sizes, quirky waterside cafes, floating art gallery and the famous mansions, can be found a stone's throw away from Warwick Avenue tube station.
Here are some routes you might like to explore:
Little Venice to Camden via London Zoo. A fully regal journey! Leaving the regency buildings of Little Venice behind, spot the animals of London Zoo in Regent's Park, before arriving at vibrant Camden Market. Get the trail here.
Little Venice to Granary Square. A superb paddle, taking in the sights and sounds from London Zoo, Camden Lock and buzzing Granary Square just behind the Kings Cross Station… perfect for a day trip with the inflatables. Get the trail here.
Little Venice to Wembley (Horsenden Hill Visitor Centre). This paddle on the Paddington arm of the Grand Union Canal will give you a taste of true urban London, where you will pass many familiar landmarks as it travels along to Horesenden Hill, an ancient woodland well worth exploring. Get the trail here.
Waterways license required? Yes. Included in British Canoeing membership.
2. Limehouse Basin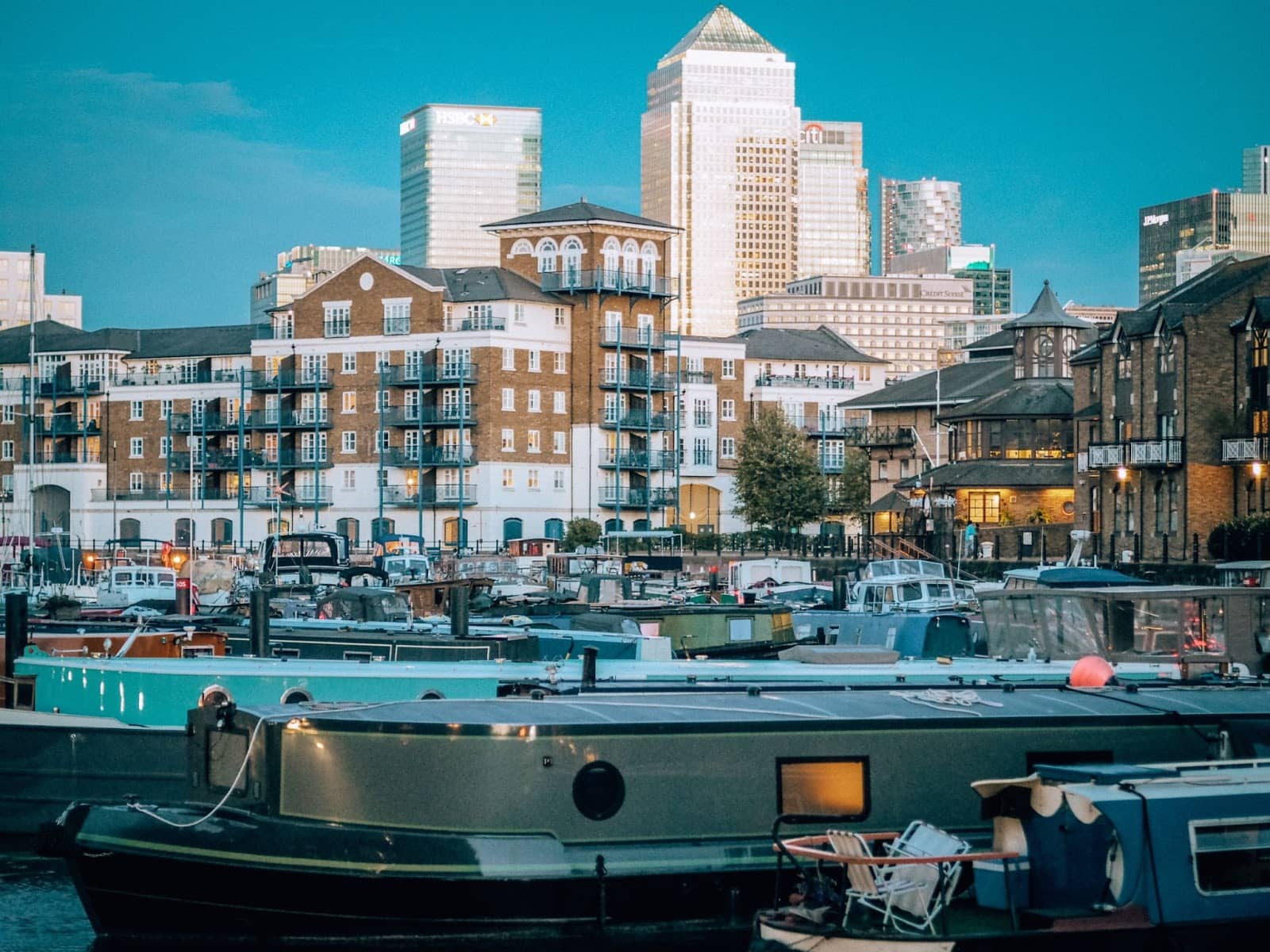 Limehouse Basin, a modern marina home to narrowboats, yachts and ocean-going pleasure craft, connects together the Regent's Canal, Limehouse Cut and the River Thames making it the gateway to London's waterway network. Getting to Limehouse Basin is just a short walk from Limehouse Docklands Light Rail (DLR) station.
We would recommend our London Legacy Loop route! You'll paddle along the oldest canal in London to discover history both old and new. This route takes you on a history through time from Victorian industrial heritage, looping at the site of the London 2012 games where Great Britain put on an epic display to win 65 medals in one of the greatest sporting summers on record.
Waterways license required? Yes. Included in British Canoeing membership.
3. Richmond Bridge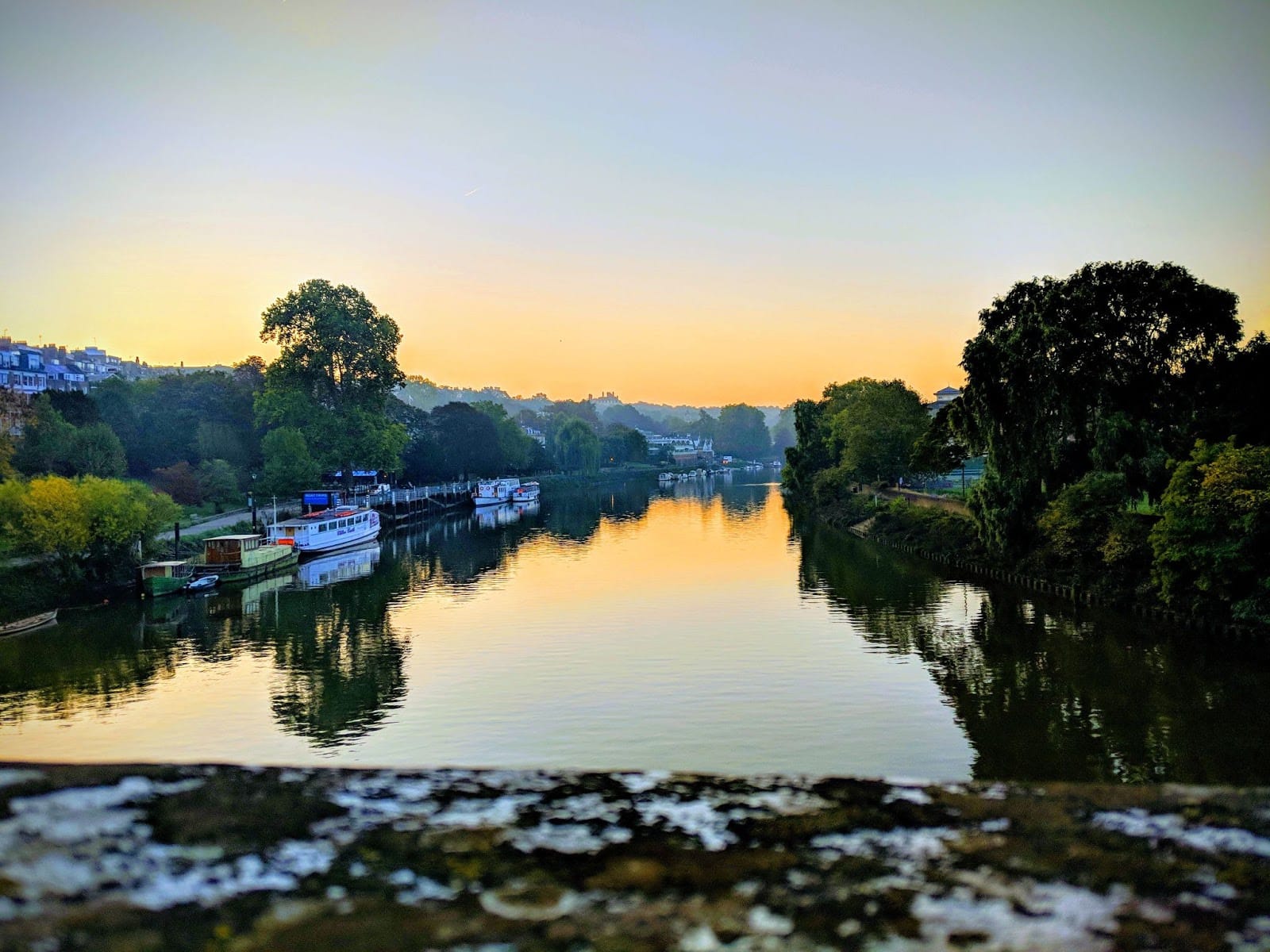 Richmond Bridge is becoming an increasingly popular spot for accessing one of the most beautiful stretches of the River Thames. After just a short 10 minute walk from Richmond Station, offering links to London's Underground and Overground services, you'll be ready to explore this picturesque stretch of river by either heading upstream towards Hampton Court or flowing downstream towards Kew Bridge.
Here are some routes you might like to explore:
Richmond to Hampton Court via Eel Pie Island
Enjoy the timeless charm of the River Thames as you paddle through mixed landscapes of grassy parklands, towns and historic landmarks. You'll finish your journey at Henry VIII's most famous residence, Hampton Court Palace. Get the trail here.
Richmond to Kew Bridge
Meandering downstream towards Kew Bridge you'll paddle through a beautiful section of river passing the 17th century Ham House and its formal gardens before going on to pass by the Royal Botanic Gardens, a UNESCO World Heritage site. Get the trail here.
Waterways license required? Potentially yes! You only need a licence for the stretch upstream of Teddington Locks which is included within British Canoeing's 'On the Water' membership. The stretch downstream of Teddington Locks is tidal and therefore does not require a licence. It is managed by the Port of London Authority.
So there you have it. Our top 3 launch points in London for you and your inflatables this summer. Where are you going to head to first?