With winter quickly setting in, paddling is getting colder. But with winter also comes a change in the scenery, a new set of animals out to see, and more adventures to have. However, there are a few more considerations you need to make before setting out on a winter paddle. Checking water levels before your paddle, check the weather forecast, and make sure you brush up on your safety advice. What you are wearing is your first line of safety when you are out on the water, and in other articles we have talked about what to wear when paddling. But here we are going to focus on what to wear when paddle boarding in the winter.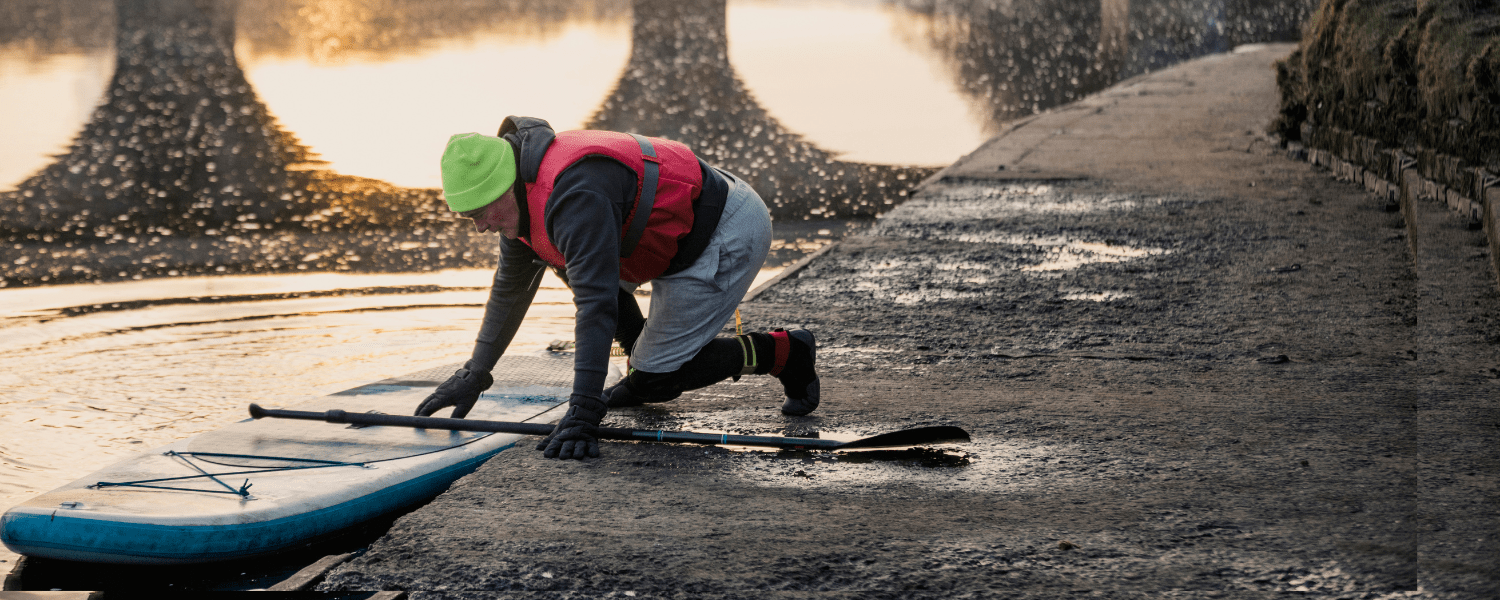 Base layers
Having enough of the right base layers is key. These base layers will hold in the warmth, keeping you warm. The type of base layers you are wearing depends on your outer layers and the paddle you are going on. 
If you are going for a gentle cruise along the canal or on the lake, where you are going to be staying nice and dry, then you want some good thermal layers. These work best when you are going to be staying dry and not exerting too much energy.
The Hydrophobe thermal top from Gill is a brilliant option here. Its four way stretch offers a good fit while its fleece lining is built for warmth. The outer is also water repellent, making it ideal for those paddles where full waterproofs are just too much. It also offers 50+ UV protection.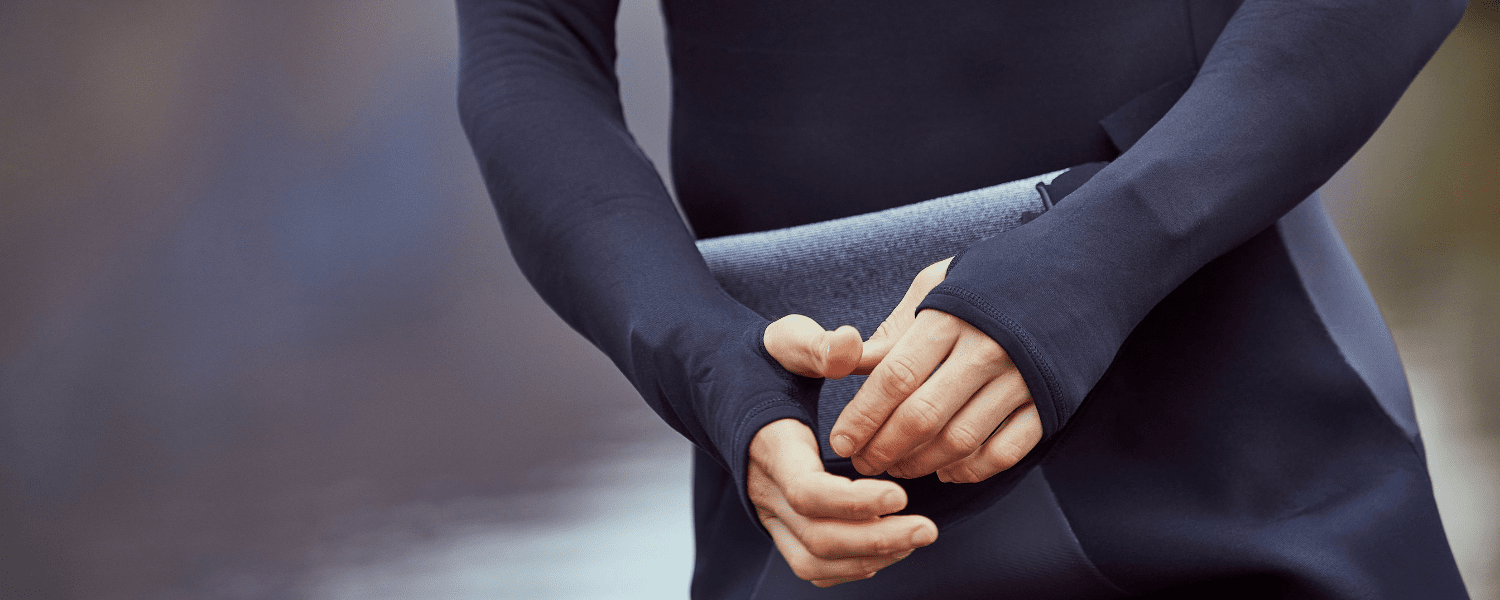 If you plan on giving it the beans and exerting energy, you will want to look at slightly different base layers. Those with wicking properties will draw away any moisture or sweat from your skin, keeping you warm. If your skin stays moist in the cold weather, your body temperature will drop quickly.
Plan on getting wet? You should avoid base layers (unless under waterproof outer layers), as once these are wet they will only make you colder. If you plan on being in the water, your best option to stay warm is a good wetsuit. The neoprene is designed to hold the water close to the skin and warm up. This will keep you warm while getting wet. The Gill Pursuit wetsuit is a combination of 3 and 4mm neoprene, blind stitched, and with reinforcement on the knees, making it ideal for your winter SUP paddles.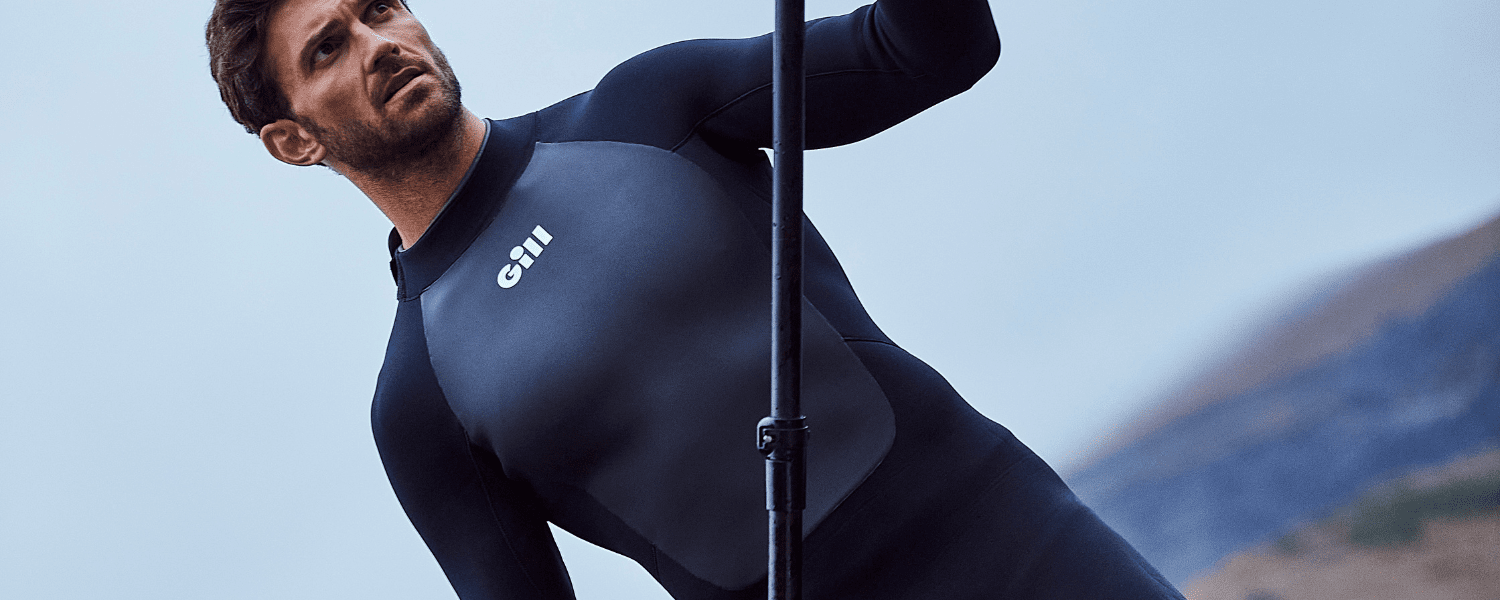 Outer layers
While paddle boarding you have much more of your body exposed to the weather. When kayaking or canoeing you are half in a boat, but paddle boarding leaves your legs out. So when looking at waterproof outer layers, remember your legs.
You can get separate tops to bottoms that do the trick. These will protect your body and legs from splashes off the paddle and any wind that you may encounter too. Having your waterproofs separate gives you flexibility to switch them up depending on the temperature. However, it does leave you with a big split in the middle, where water may be able to get through. 
Gill's brand new Verso Drysuit is a great way of keeping those base layers dry. This suit is an all in one that you put on over your base layer, and has neoprene seals around the wrists and neck to keep water out. Having your waterproof outer layers gives a much higher level of protection against incoming water. With pockets, waterproof socks, built in hood, and adjustable cuffs, the Gill Verso Drysuit will keep you dry with built in conveniences for your paddle.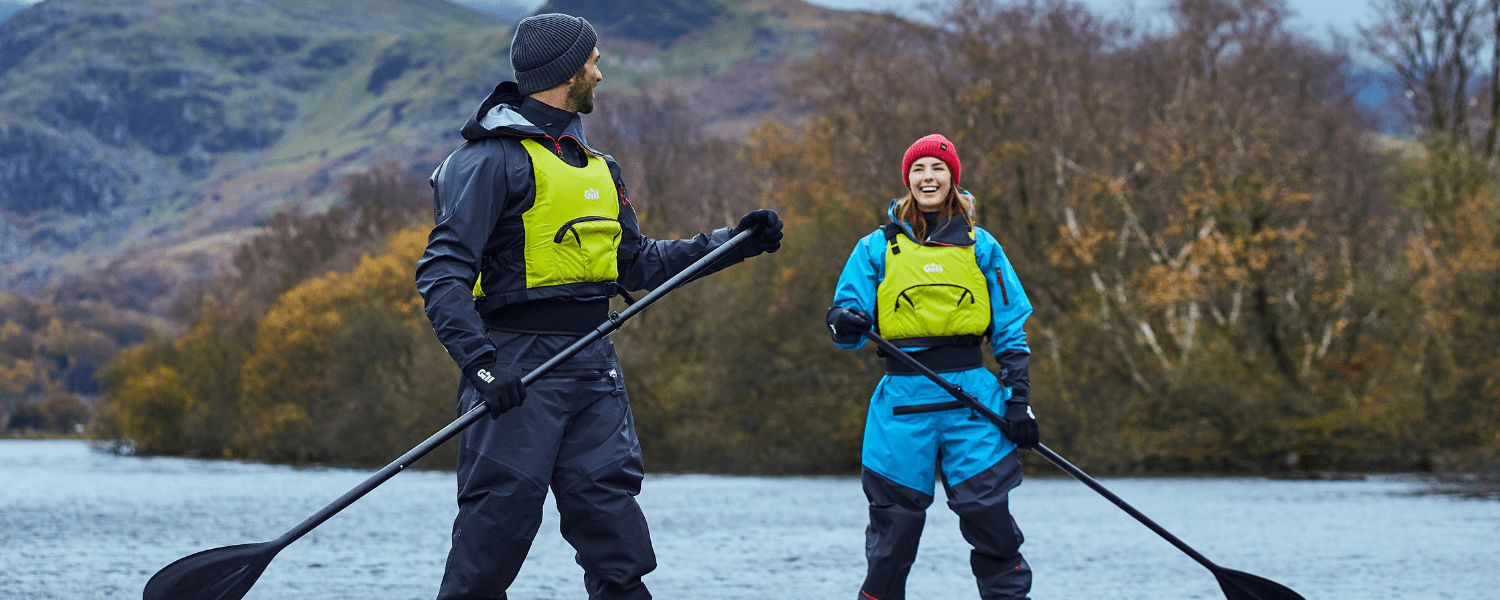 Hands, Feet & Head
Your extremities can become cold quickly, especially when stood up in the elements. So you need to make sure they are protected from the cold and the water. 
Hands –

A huge range of neoprene gloves and mitts are available. It is all down to personal preference however. Some people like mitts with open palms so they can feel their paddle. Some prefer gloves with each finger protected individually. Gill offers a wide range of gloves, including their

3 season glove

with lightweight neoprene and Dura-Grip palms, or their thick

3mm neoprene gloves

 that are ideal for the depths of winter. So give a few a try to find what works for you. 

Feet –

Chances are your feet will get splashed on your board, so making sure you have good shoes or boots is a must. On a paddle board you also need a level of flexibility to keep your balance. For some, neoprene shoes or boots are ideal to keep their feet warm. Others prefer to use a neoprene sock then a water boot or shoe of some kind. Regardless of what you use, make sure you keep your feet warm.

Head –

Your body loses most of its heat through the head. A perk of being on a paddle board is that your head is much further away from the water, and less likely to be splashed by the paddle. So taking advantage of a stylish hat, such as the New

Era X Gill bobble hat

, will keep you nice and toasty on the water.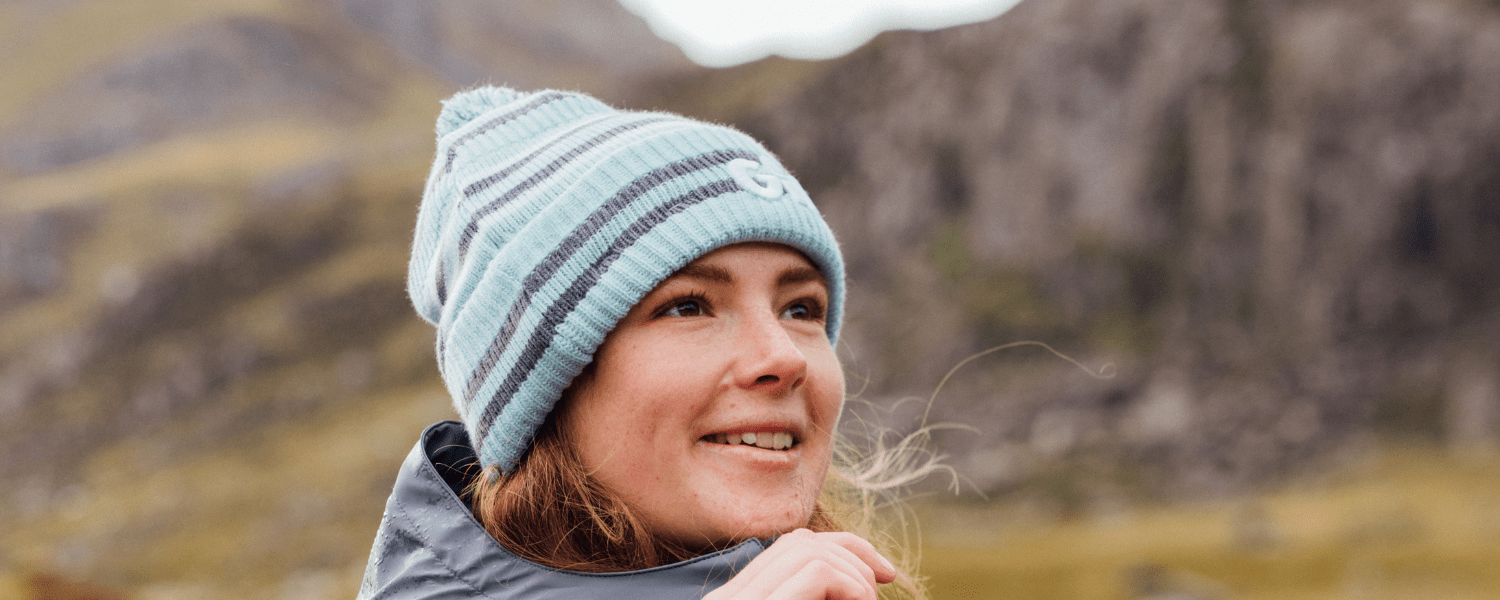 Aqua parka
It isn't just on the water that you need to keep warm. Once you get off the water and stop paddling, you will begin to cool down. So you need to make sure you have some kit ready to keep you warm. Gill's Aqua Parka is the perfect oversized coat to throw on over your kit. Its wicking thermal lining, and welded seam waterproof outer, make it ideal for a post paddle coffee and warm up.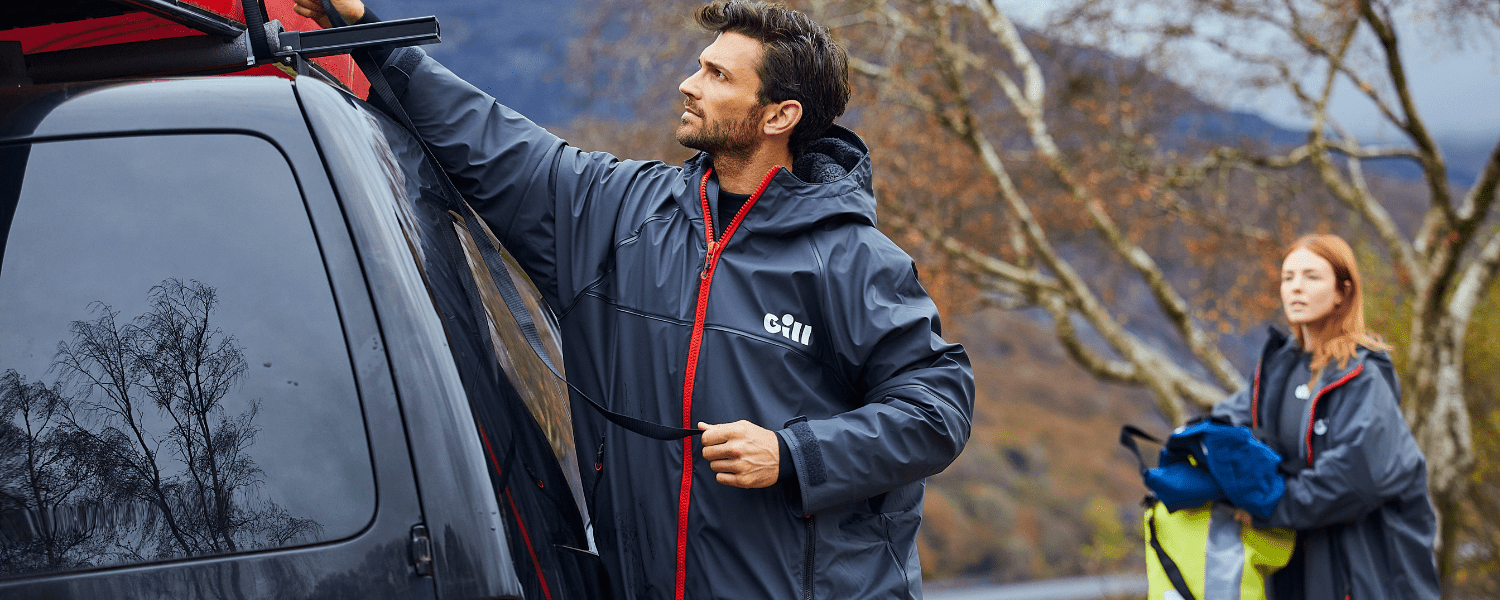 If you can make sure you are dressed ready for your paddle in the winter then you are set to have a good time on the water. And to help you get kitted out, British Canoeing members get 15% off all Gill products. Being dressed correctly will also help to keep you safe, but make sure you check out the rest of our safety advice. So make sure you keep your paddle board handy, and enjoy what our winter waters have to offer!