Thinking about taking your dog paddling? You should! Paddling with your dog is a great way to include them on your adventures. After all, dogs are part of the family, so it's only natural that you want to take them with you, and they want to join you. To help you get started, we've got some handy tips…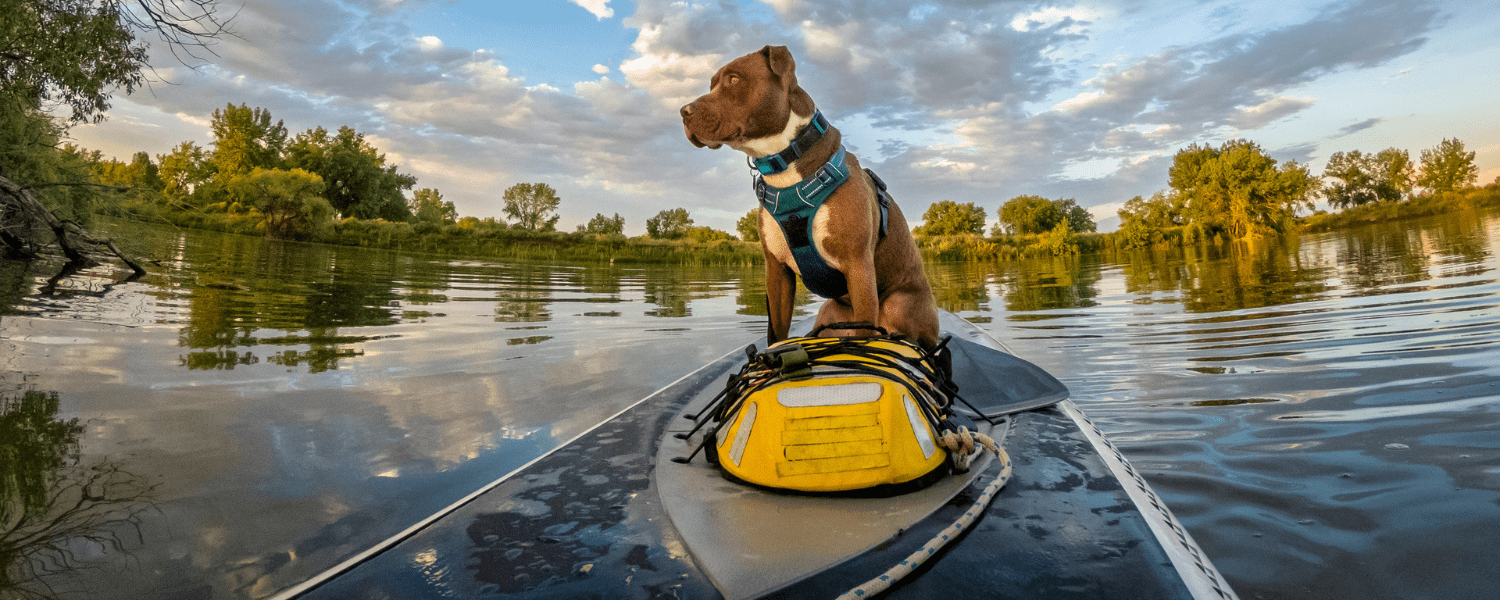 5 top tips for taking your dog paddling
Protect your pooch – It may seem obvious but it's important to take your dog swimming before you take them paddling. It gives you and them confidence. Even if your dog is a good swimmer, a well fitted dog buoyancy aid with a lifting handle is a must. The fit and handle are super important if you need to lift your dog back into the boat. You also need to think about things like drinking water, a small first aid kit (including Vaseline), vet wrap and gauze.
Claw patrol – Ensure you have proper covers on your kit so your dog can't damage it with their claws. It's worth having airbag covers in your canoe, and drybags come in handy too, doubling up as a dog bed, especially on paddleboards!
Fur the love of nature – Sorry to lower the tone, but a good supply of poo bags is an essential part of any doggy adventure, plus a dedicated 'storage' box like an old takeaway tub. Also be aware of the environment you are in and be careful of other wildlife. Dogs love to play duck chase, so use a lead if you think your dog might be feeling a bit cheeky!
Paws for thought – Shocking we know, but not everyone loves your dog as much as you. Ask people you are paddling with if they are comfortable having a dog there before you head out.
Fun unleashed – Above all, have fun but remember to be safe and respectful. Think ahead and pack a bag of treats including floating tennis balls, a frisbee and food. Scope out trips you can do where there are dog friendly pubs or picnic sites where your dog can run.
Now you're ready to go paddling with your four-legged friend. Don't forget to take lots of cute dog pics along the way!