Five top lakes to paddle board. If you are looking for where you can canoe, kayak or paddle board (SUP) in the Lake District National Park, then you've come to the right place.
We've put together this handy guide covering 5 lakes that will be perfect for your summer paddling adventures.
1. Windermere
At 11 miles long Windermere isn't just the largest lake in the Lake District, but the largest in England. Surrounded by beautiful mountain peaks and quaint villages, Windermere is a popular tourist destination. So grab your kayaks, canoes or paddleboards to escape the crowds and enjoy a spectacular paddle.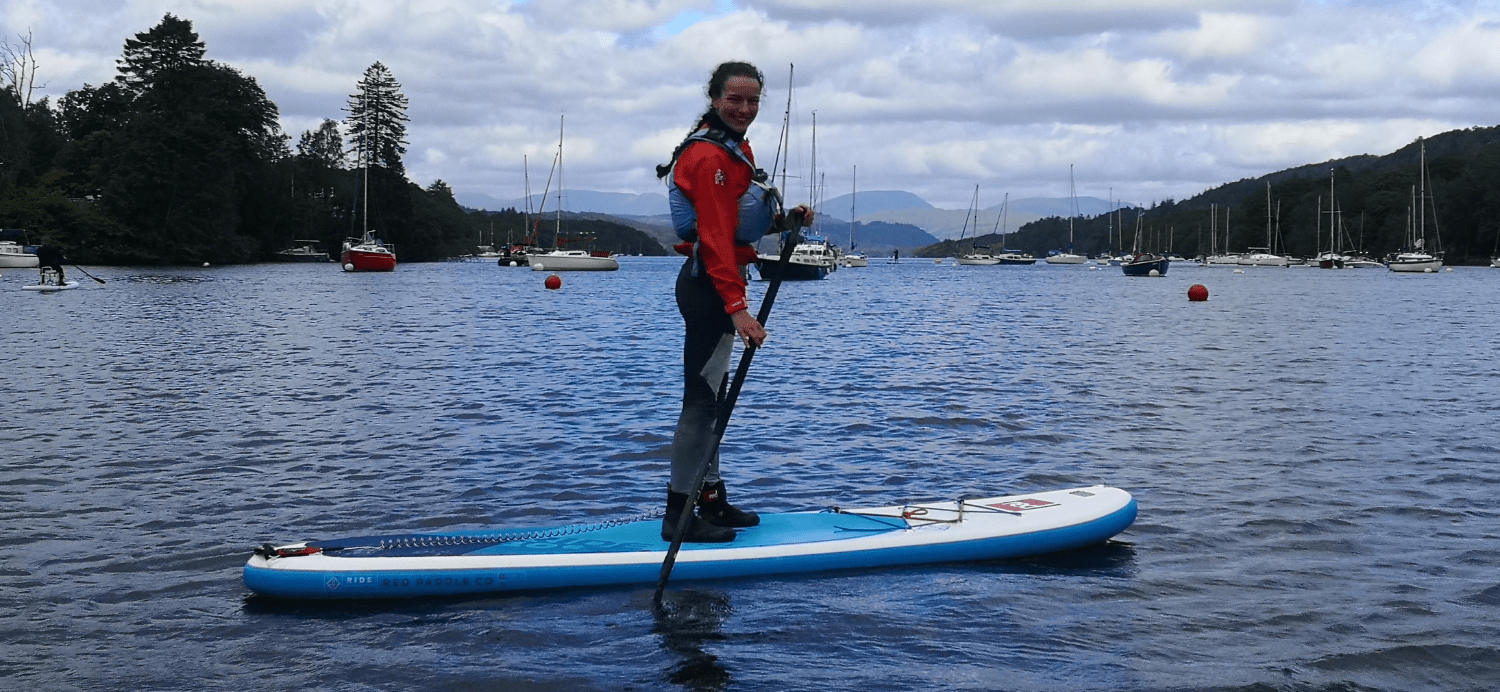 To explore the northern end of the lake, we would recommend following our 6-mile Windermere paddling trail. A trail suitable for kayaks, canoes and SUPs. You will enjoy great scenery along this circular trail with an array of wildlife such as – otters, native white-clawed crayfish and a wide range of aquatic plants. Along the north western stretch of the trail you can spot Wray Castle, a Victorian neo-gothic Castle built in 1840.
There is more information on paddling in Windermere here.
To explore the southern end of the lake, we would recommend launching from Fell Foot. A National Trust site located at the very southern tip of Lake Windermere. From here you can paddle along the River Leven down to Newby Bridge. Here you will hopefully get a glimpse of a Windermere Steamer passing along the Haverthwaite Railway. Click here for all you need to know about visiting Fell Foot.
If you are looking for hire services, lessons or guided tours then check out Windermere Canoe Kayak, a British Canoeing Delivery Partner, based on the Eastern shoreline. Click here to see more details about Windermere Canoe Kayak.
Permit required – No. Please note, landing on Belle Isle is not permitted.
2. Coniston Water
The second of our top five lakes to paddle board is Coniston Water. It is the third largest lake in the Lake District at 5-miles long. Surrounded by high Lakeland fells, it is one of the more sheltered lakes to explore making it very popular. If you are looking for a more peaceful paddle we recommend either arriving early or going later in the afternoon.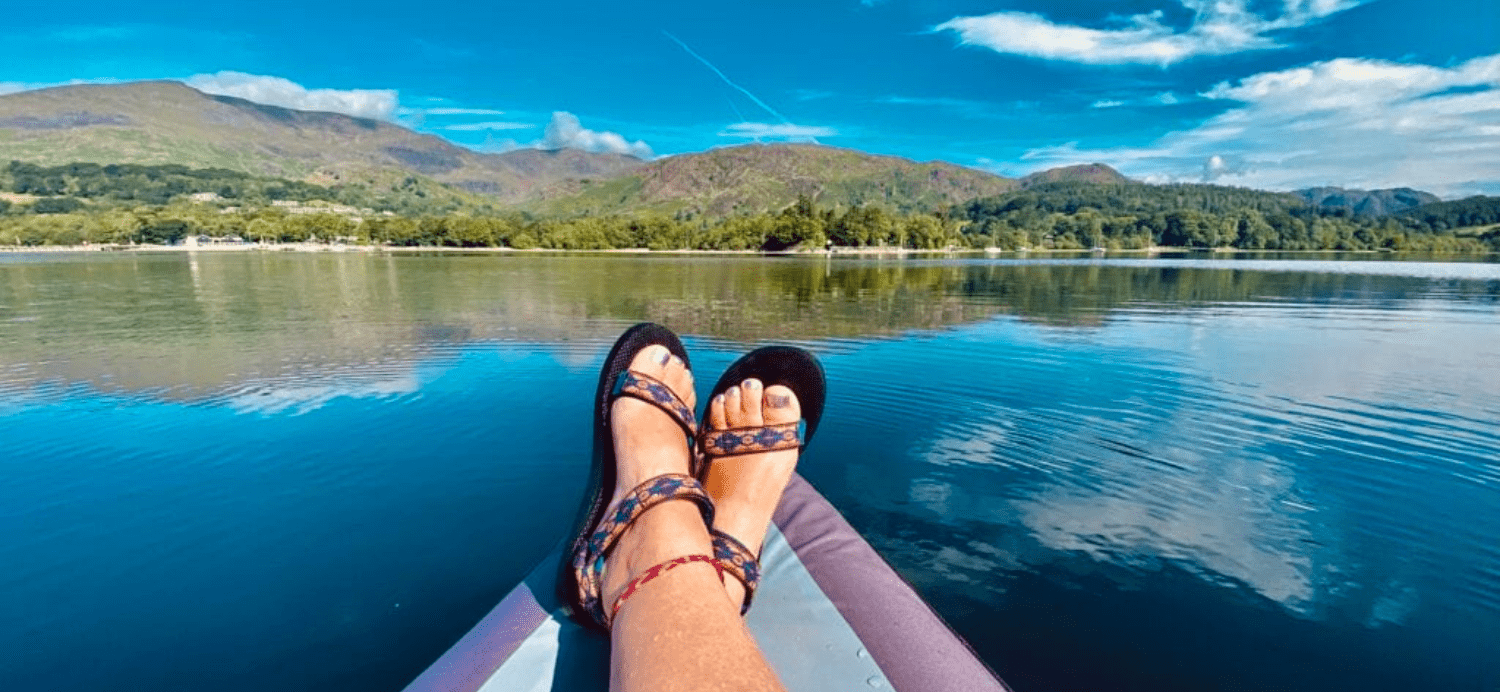 For a full day out on the water we recommend our 11.5mile paddling trail, suitable for canoes, kayaks and SUPs. The trail provides a picturesque paddle in the shadows of the Old Man of Coniston mountain. Alongside the earthen side of the lake you'll be able to spot Brantwood House, the home of John Ruskin. Here you'll find plenty of landing spots for a picnic or a visit to the very highly rated tea shop. Further along the trail you'll come to Peel Island, famous for being used by the author 'Arthur Ransome' as the basis for Wild Cat island in the book 'Swallows and Amazons'. The island is a fabulous spot for a picnic and for the children to explore.
Follow the link for more information about Lake Coniston including our paddle trail.
Permit required – No.
3. Thirlmere Reservoir
Surrounded by thick coniferous forest and in the shadow of Helvellyn, Thirlmere reservoir provides a beautiful opportunity to go canoeing and kayaking. Thirlmere is less popular than say Windermere and Coniston so if you're looking for a tranquil paddle with incredible scenery then Thirlmere is the place for you.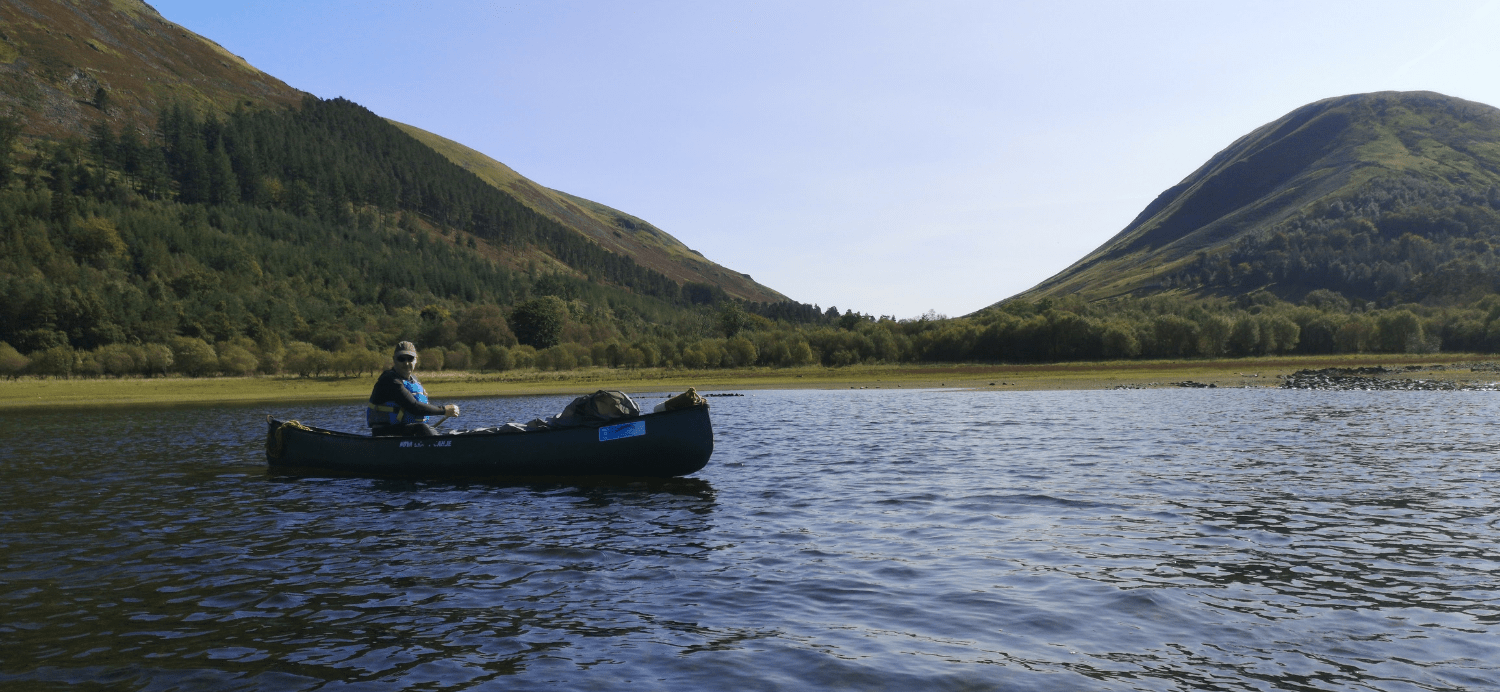 If you're looking to explore the picturesque man-made lake, we recommend following our Thirlmere paddling trail. A trail suitable for kayaks and canoes. As you follow the trail, not only will you be taking in the Helvellyn ridge you'll also take in the breath taking Borrowdale falls to the west. You'll also be paddling over the submerged villages of Armboth and Wythburn. Both villages were lost when the natural lake was dammed to form Thirlmere reservoir. The only remaining building being the little church at Wythburn. And don't forget to listen for low flying RAF aircraft. They love doing their low flying passes overhead…another incredible experience this lake offers paddlers.
More Thirlmere Reservoir information here.
Permit required – No. Please note as of 18 August 2021 we have been informed paddle boarding is no longer permitted. We are in discussions with United Utilities to seek clarity over this decision.
4. Ullswater
Ullswater is the second largest lake in the Lake District, overlooked by the mighty Helvellyn mountain range. The 9-mile long lake offers an array of paddling opportunities for both beginners and seasoned paddlers making it one of the best places to paddle in the Lake District. Being out on Ullswater surrounded by towering mountain ranges is an awe-inspiring experience every kayaker, canoeist or paddleboarder will enjoy.
If you're looking to explore this incredible lake, we recommend following our Ullswater paddling trail. A paddling trail suitable for kayaks, canoes and SUPs. Starting at the south end of the lake in Glenridding you can enjoy the magnificent views whilst exploring Wall Holm and Norfolk Island. You can land on these two small islands for picnic breaks and adventures.
Click here for more information about Ullswater and to download our paddling trail.
Permit required – No.
5. Wastwater
Tucked away in the Western Lake District, the last of our top lakes to paddle board is Wastwater. It is a stunning, quiet and remote lake, and is surrounded by mountains including Red Pike, Kirk Fell, Great Gable and Scafell Pike, which is the highest mountain in England. The glacial lake is 260 feet deep, the deepest in England! And while the surface of the lake is 200 feet above sea level, the bottom is about 50 feet below it.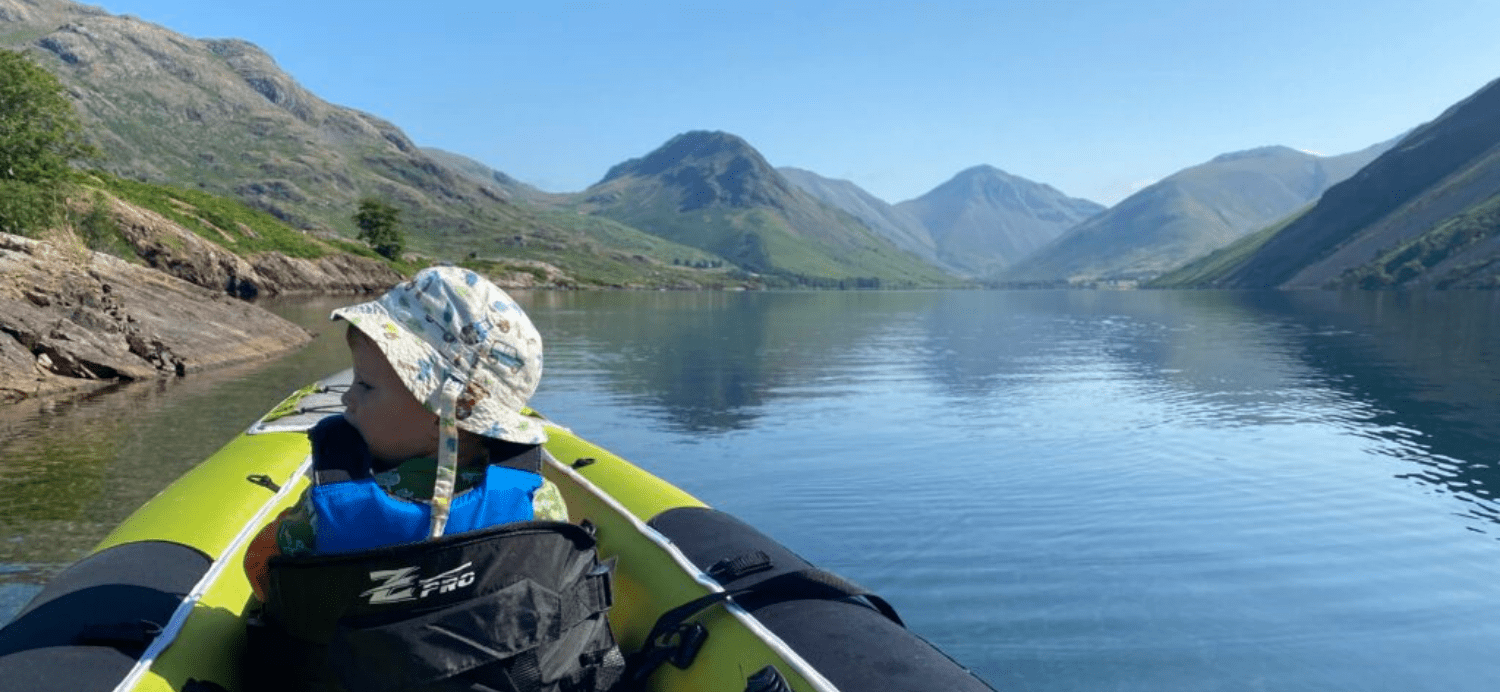 Wastwater is a superb spot for kayaking, canoeing and stand up paddle boarding, with spectacular views from the water. You might also catch a glimpse of the deep-water divers, who love this lake as much as the paddlers do.
You can find out more about Wastwater, including launch points and parking locations by clicking here.
Permit required – No.
So, there you have it 5 great places you can canoe, kayak or stand up paddleboard (SUP) in the Lake District National Park. And remember it's always important to check the weather before you paddle on any of these lakes! They can be quite exposed to the elements, especially the wind. For more information about understanding the weather and staying safe on inland waterways click here.