Despite the devastation of being unable to walk following a cycling accident, 35 years ago, Will Behenna was determined not to let it affect his love of the outdoors. "I was always into outdoor stuff," said Dorset-based paddler Will Behenna. "So I just kind of carried on." This conviction has served him well, leading him to the belief that 'why should Stand Up Paddle boarding (SUP) be just for non-disabled people?' As a wheelchair user the only way Will can access a SUP is from a seated position.  It has been his mission to modify a board to enable him to get on the water safely and independently. Will hopes that more disabled and non-disabled people (who choose to sitting down) can do so comfortably and safely.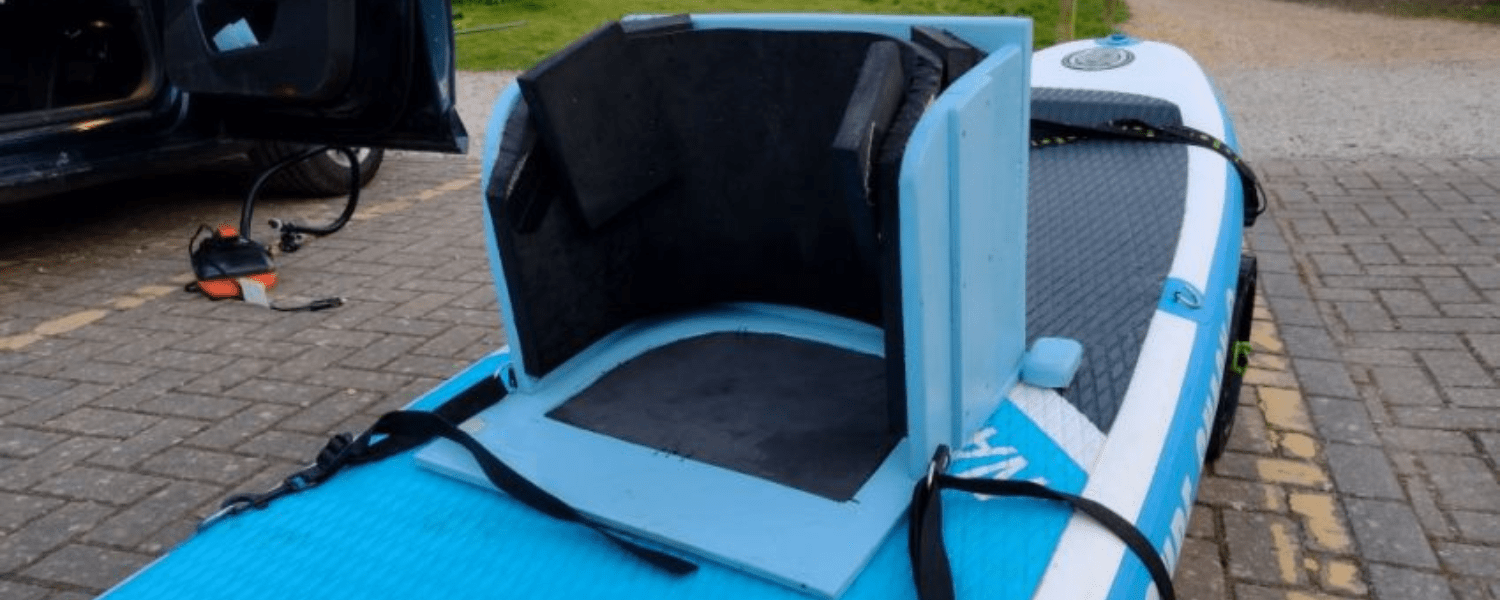 "Being out in the water is my happy place and it's just that sense of absolute freedom." Will Behenna said "I call it SIP, Seated Inclusive Paddling, SIP and SUP.  It's just a bit of a play on words more than anything. Seated Paddle boarding makes it a bit more inclusive for lots of people. "It's about promoting paddle boarding [but] sitting down just as a general thing. "I think there's lots of people who get paddle boards and just sit on them and paddle with one blade. You see them on the rivers and they're basically just wiggling around. "[I am also] promoting it for people who aren't able to stand up and need more support, whether that's because of age or weight. Or just general ability."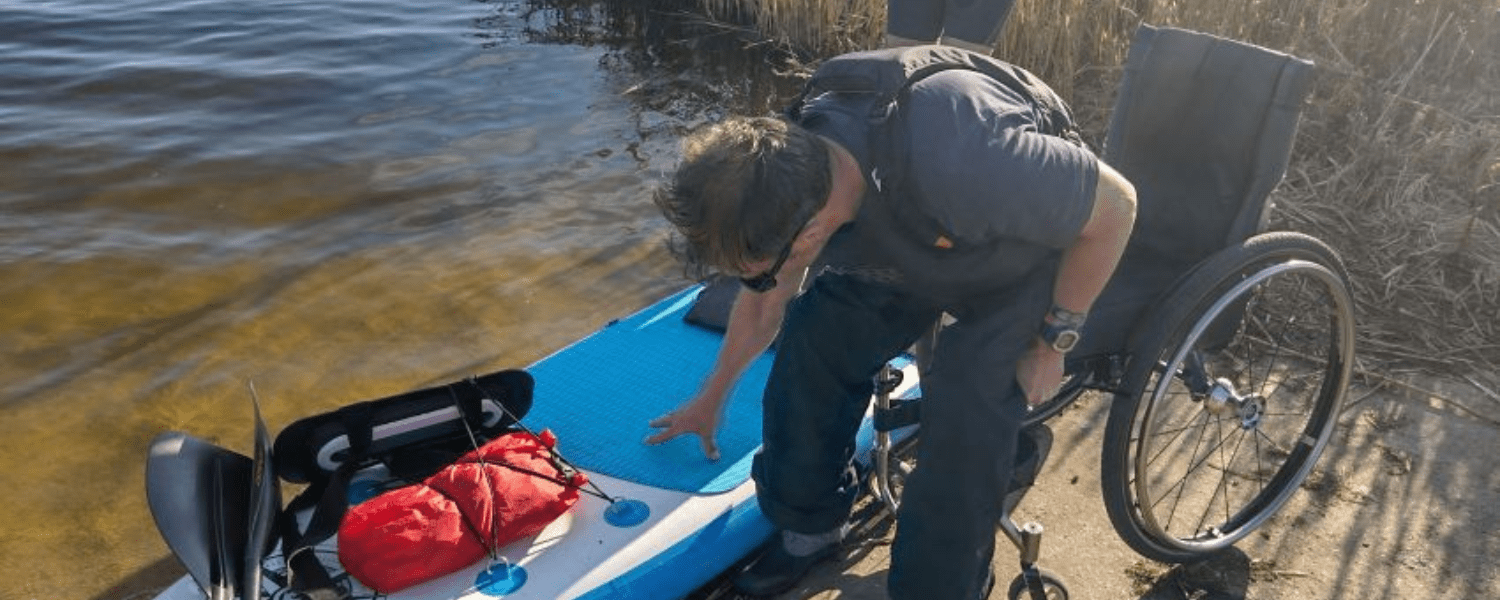 Will has been working on several prototypes for a seat. First from wood, which was too heavy, and then from different types of foam.  He is also convinced that two blades are better as it is too difficult with one blade for someone with limited lower limb function. Getting a SUP out of the car rather than a kayak, is also easier. He has also been working on modifications beneath the board. He can't have a fin attached as he needs to be close to the shore or riverbank when he gets on it. Without a fin the paddleboard functions like a kayak, but having one in place means paddling is more efficient. Therefore he has created a prototype fin that slides on once he gets into deeper water.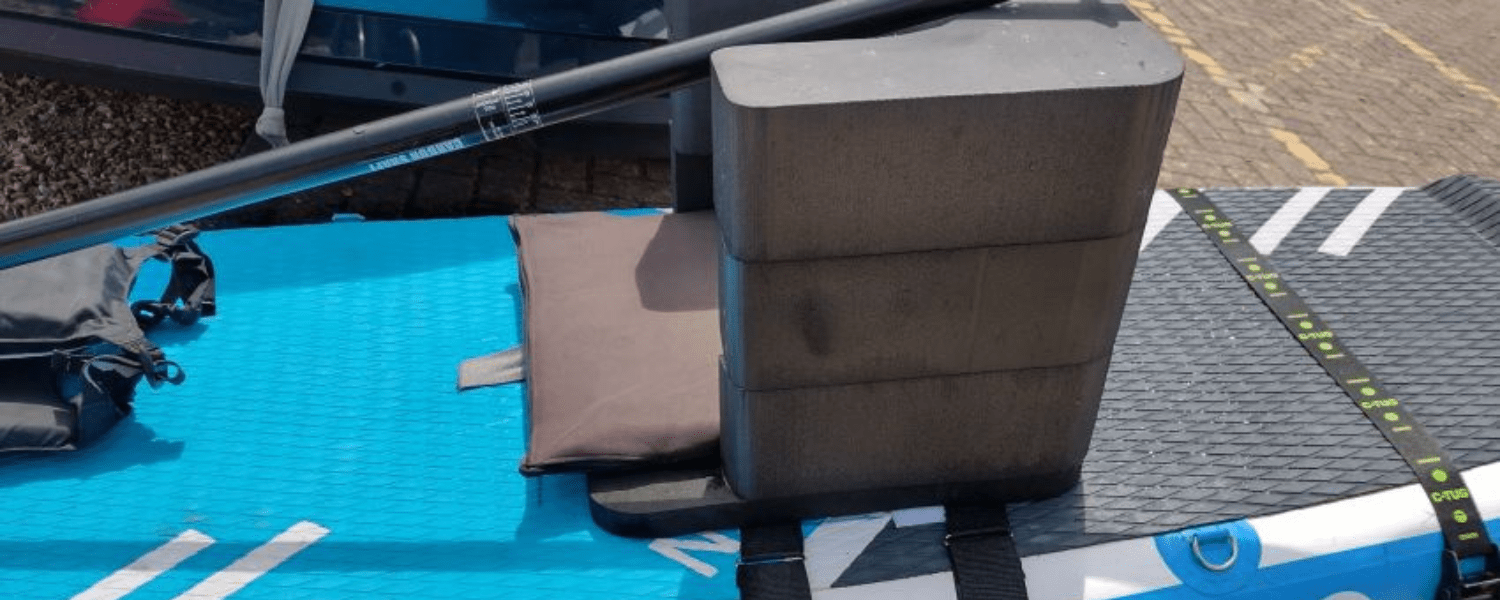 Will would love to establish a group who want to promote Seated Inclusive Paddle boarding. He believes it has changed his life and it could for other people too. "I went out the other day and it was just breathtaking for me," he said. "Being out in the water is my happy place and it's just that sense of absolute freedom. "I feel so much safer on a paddle board than I do a kayak because you've literally got to grab hold of the board and start rocking it as hard as you can to go over."
Will still has plenty of testing to do to make sure the board is safe to venture out solo. "I've always dreamed of just being able to kind of go out on the water on my own," he said. "That would be the greatest day. It should be next year and it will be freaking awesome."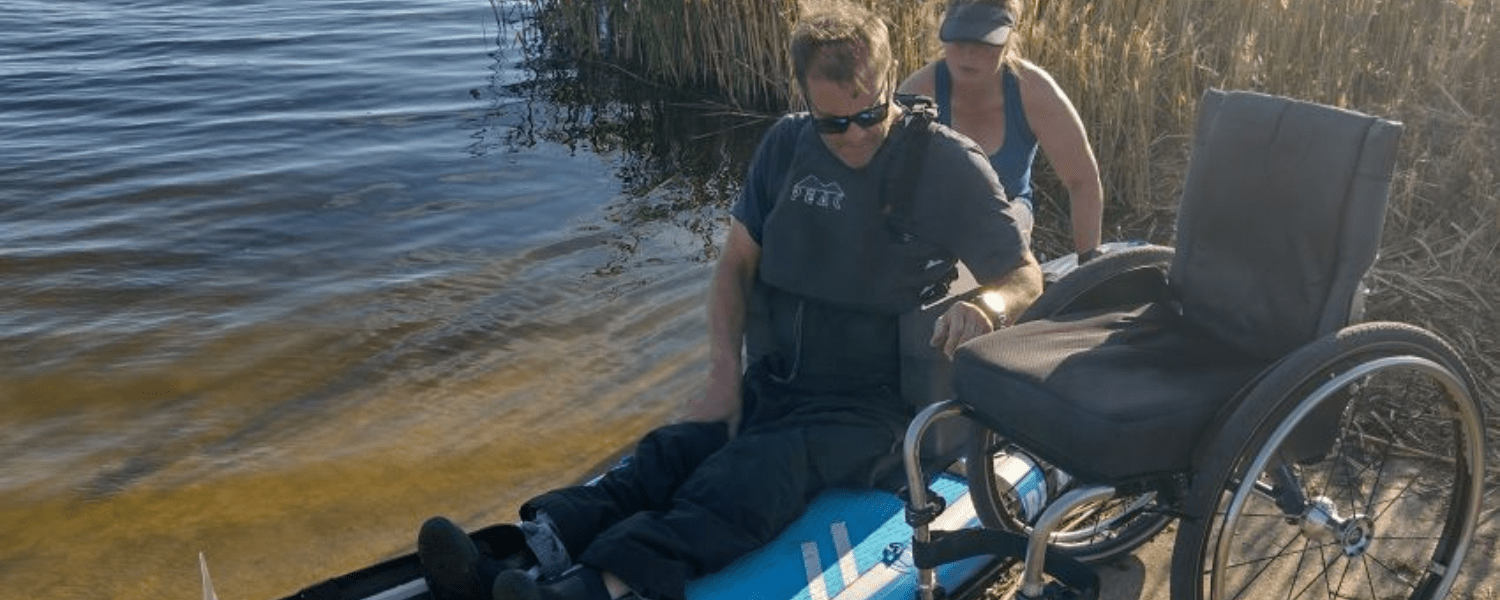 Will has connected with Ripple Rebels, who are doing great work helping everyone experience the physical and mental health benefits of Stand Up Paddle boarding. He said: "They've been really helpful, but I'm now at that point of wanting to start doing some promotion to look at making people more aware [of my prototypes]." Will has also been in touch with Access Adventures who deliver life-changing adaptive sports and activities. However, despite their invaluable help, they haven't got anything like what Will has been building. He wants to develop the products further, making them more accessible to people. But he needs help in producing guidelines for safety.
If you can help Will in any way mentioned in the article, you can get in touch through his website: The Seated Inclusive Paddling Project.
---
If you have a story that you want to share, then please email it to james.ibbotson@britishcanoeing.org.uk . We love reading all your stories, but please understand we cannot publish them all. Send us as much information and images as possible; we will do our best to publish as may as possible.