Spring has finally arrived! The days are getting longer and warmer and we don't know about you, but we're excited to see the sunshine again. But knowing what to wear when paddling in spring can be a challenge. The weather can change from warm and sunny to cold and rainy all in the space of a day. To help get you started, we've teamed up with Gill for a head to toe layering guide, highlighting some of the most useful pieces of clothing and kit to keep you warm whilst out paddling.
Headwear
Keeping your head warm is essential to maintaining your concentration and motivation whilst out paddling. By letting your head get cold you can quickly feel tired, disorientated and weary. Luckily, in this layering guide we have a few options available to you.
Paddler's love a good winter bobble hat or beanie. If you are looking for a cosy beanie perfect for on and off the water then be sure to check out Gill's fantastic range of hats. Gill recommends their Reversible Knit and Floating Knit Beanie as a good choice for paddlers as they will keep you protected from the elements both on and off the water.
Gloves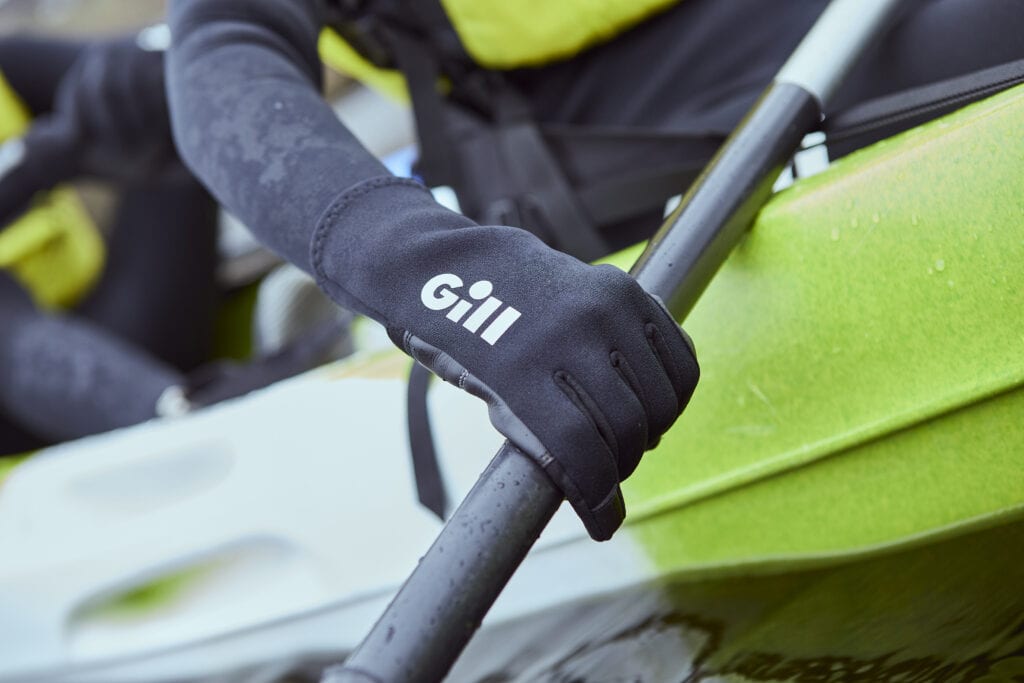 Keeping your body's extremities from getting too chilly is incredibly important to ensure your body doesn't feel a chill. If the water doesn't get your hands cold then the wintry breeze will soon make you wish that you had a good pair of paddling gloves on.
Gill offers a fantastic range of gloves suitable for kayaking, canoeing and stand up paddle boarding. In the collection you can find short finger, long finger and neoprene gloves available that all offer great grip, flexibility and protection from the elements. Gill recommends the 3 Seasons Gloves for spring as they keep your hands warm even when wet and are a perfect transitional style that can be worn between the warmer and colder months.
Base layers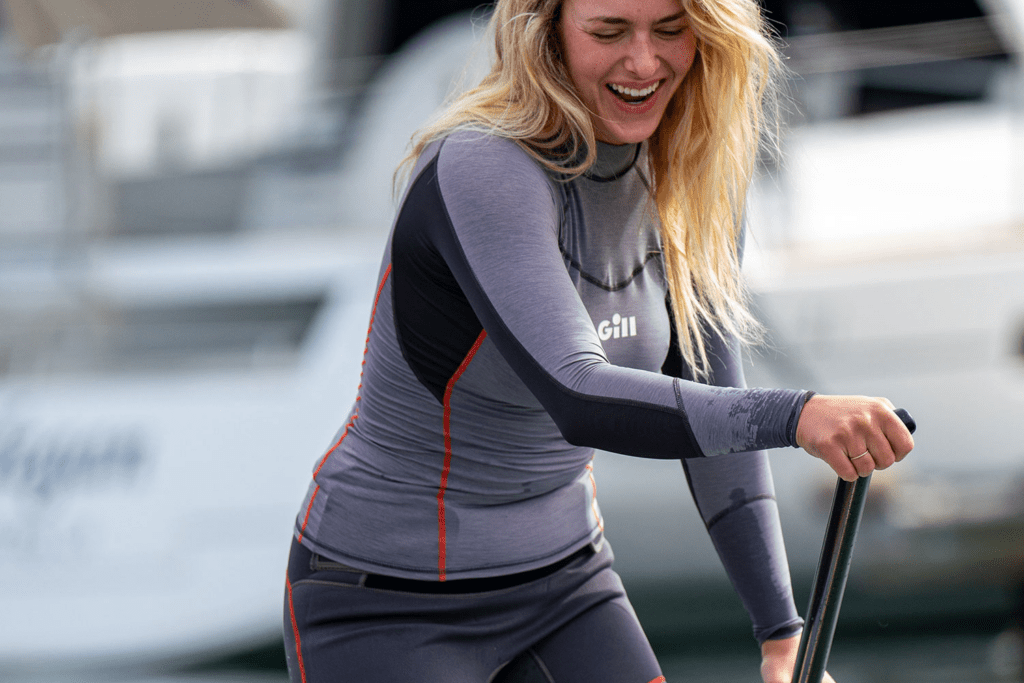 We recommend that you have plenty of thermal and base layers to keep you nice and toasty along your paddling trip. Our top tip when looking for any type of base layer is to make sure that they are made from moisture-wicking fabric and can dry quickly. Gill recommends the long sleeve Eco Rash Vest, as it's lightweight and offers 50+ UV protection. It's also perfect for wearing on its own when the weather warms up.
We would recommend pairing a good pair of thermals with a wetsuit to provide added predictions from chilly conditions. Gill recommends the Pursuit Wetsuit as it offers flexibility and will keep you toasty even on the coldest days.
If you are looking for a wetsuit which will give you a larger range of movement or for when the weather warms up, we would suggest checking out an open arm wetsuit. A good choice would be Gill's Dynamic Long John/Jane wetsuit which offers a versatile, flexible and insulating design.
Outer layers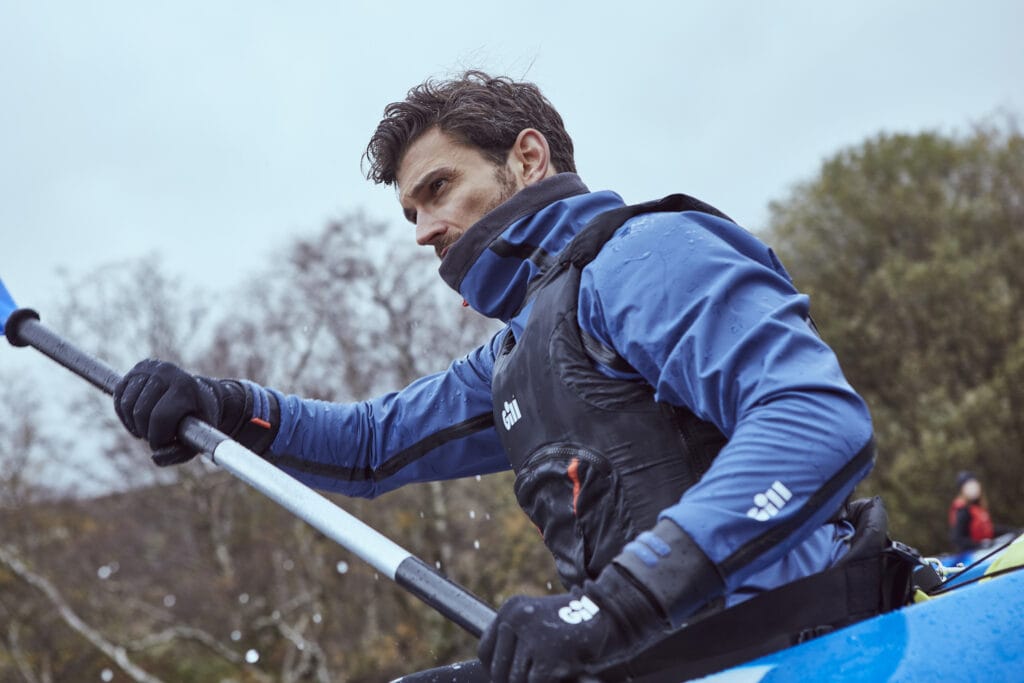 Next up in our layering guide, Cags, also known as spray tops, are a must in colder weather conditions. They help to create a protective outer shell keeping you dry and shielded from wind chill. When looking for a cag you want to pick something that repels water and offers good wind protection. A good choice would be Gill's Spray Top and Pro Top.
Shoes
Even as we head into spring, the water temperature is still cold and there's a chill in the air. It's important to have a good pair of paddling shoes that offer good warmth and grip. We would recommend thinking about a pair of neoprene boots, like these ones by Gill, as they work like a wetsuit, warming the water when it enters the boots and creating an insulation layer. We would recommend getting the size up so you have room to wear a pair of thermal paddling socks as well.
Socks
Keep your feet even warmer by wearing a pair of neoprene socks. A good pair of neoprene socks will offer good warmth as well as moisture wicking technique to ensure your feet don't get sweaty. Gill recommends their Thermal Hot Socks.
Accessories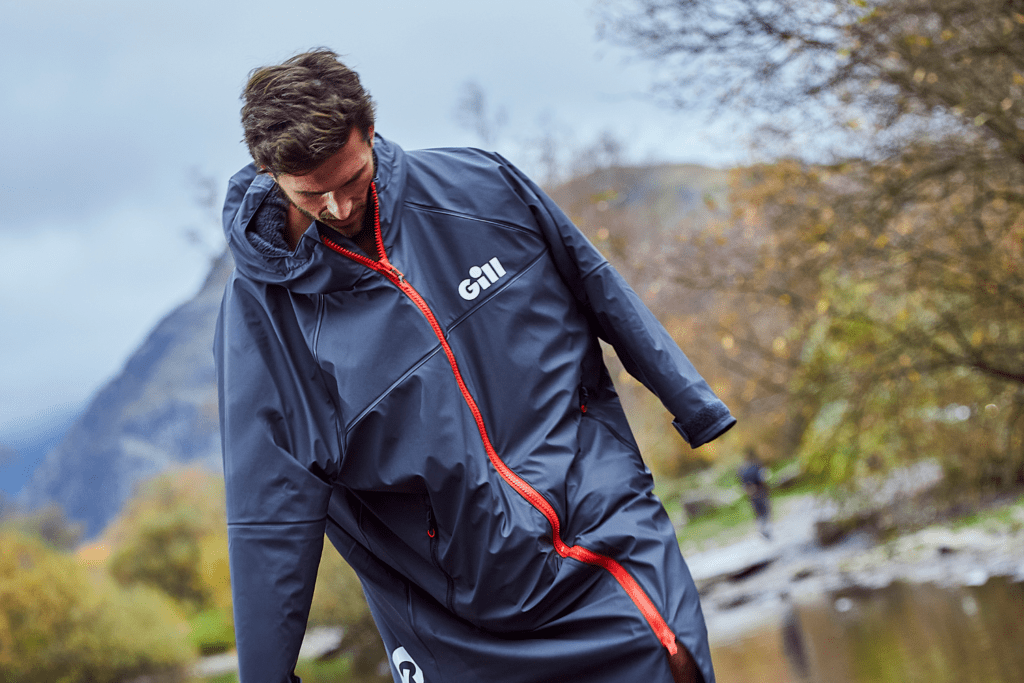 Getting changed on those cool, windy spring days can be rather unpleasant. Gill recommends the Aqua Parka as its loose oversized design allows you to stay warm while getting changed beneath. Its thermal lining will keep you toasty even when worn on top of wet clothing.
Gill's Changing Mat and Wet Bag is also ideal for chucking in wetsuits after coming off of the water and it gives your feet extra protection while changing on uneven and rough surfaces.
So there you have it, a spring layering guide of some fantastic pieces of paddling clothing to help keep you dry and warm throughout spring. Don't forget British Canoeing members receive 15% off all the items mentioned above as well as Gill's entire product range. 
To learn more about Gill's paddlesport products please visit gb.gillmarine.com/go-paddling and if you are looking for more advice or tips on what to wear whilst paddling, be sure to check out our other articles on choosing the right paddling gear.