To help you find places to canoe, kayak and paddleboard in Kent we've put this list of top places that everyone can explore. Each location celebrates the history, wildlife and beautiful scenery Kent has to offer. You'll easily discover why the county is known for being the Garden of England.
River Medway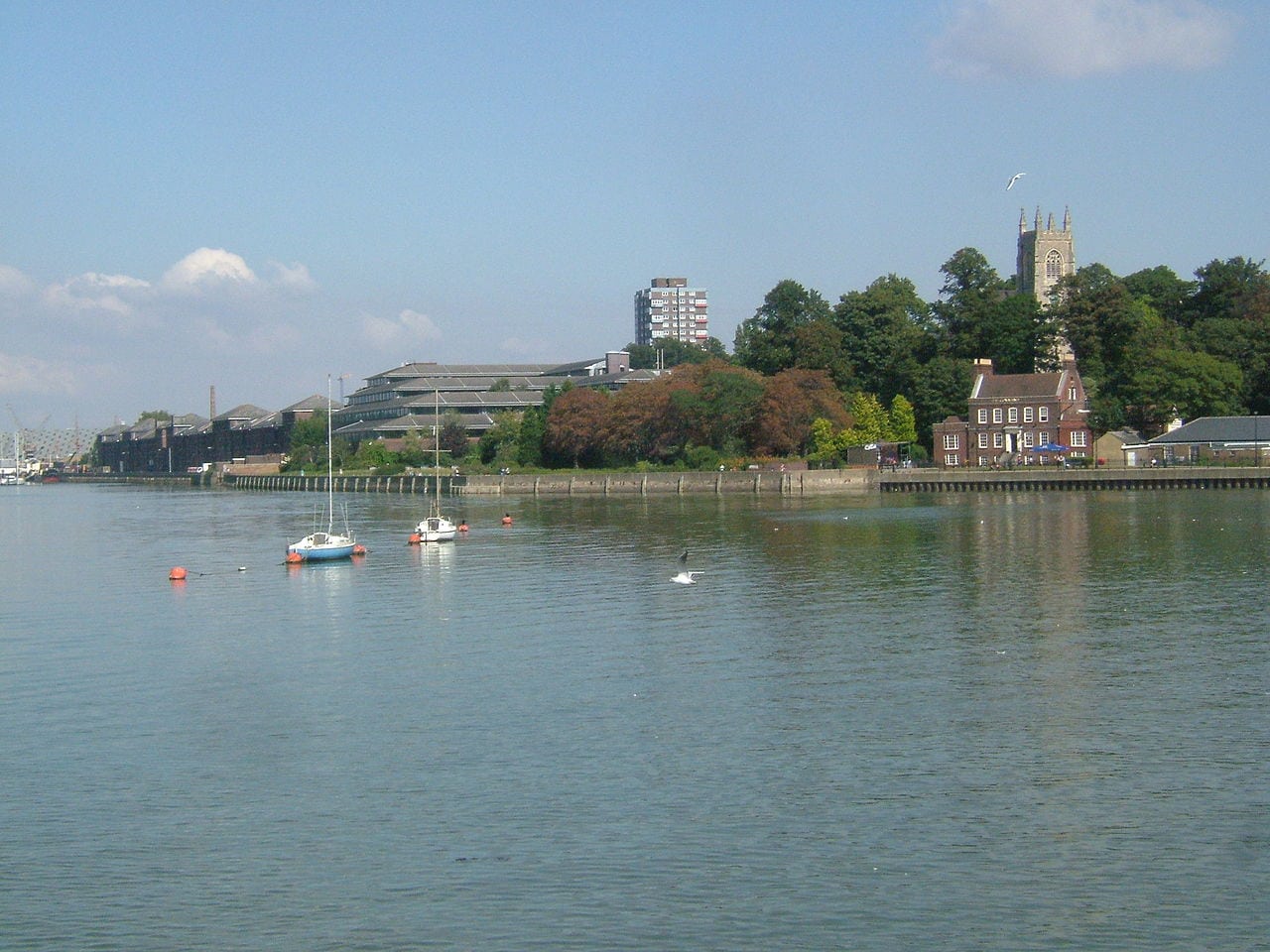 Rising in Ashdown Forest, the River Medway flows for 120 kilometres from the High Weald in Sussex, through Kent to the point where it enters the Thames Estuary. It's through Kent where paddlers can enjoy the Medway in all its glory.
Starting from the heart of historic Tonbridge, paddlers can enjoy eleven sections downstream to Allington Lock. Spanning 29 majestic kilometres, these sections form the Medway Canoe Trail. A beautiful trail full of amazing wildlife and precious birdlife whilst offering a landscape full of heritage and character.
You can enjoy a day out exploring a couple of the sections or challenge yourself to paddle the whole stretch over a couple of days. With ample places to camp along the route, why not take your time by having a long weekend or family holiday. Find out more about the Medway Canoe trail by clicking here.
Check out Paddle Cabin, a British Canoeing Delivery Partner, if you are looking for stand up paddle boarding lessons, coaching, trips or SUP hire. They are located on the riverbank of the River Medway in East Peckham. Click here to find out more about Paddle Cabin and their services.
Yes – waterways licence required. British Canoeing 'On The Water' membership covers paddlers from the Leigh Barrier Tonbridge to Allington. Get your membership within minutes by clicking here.
River Stour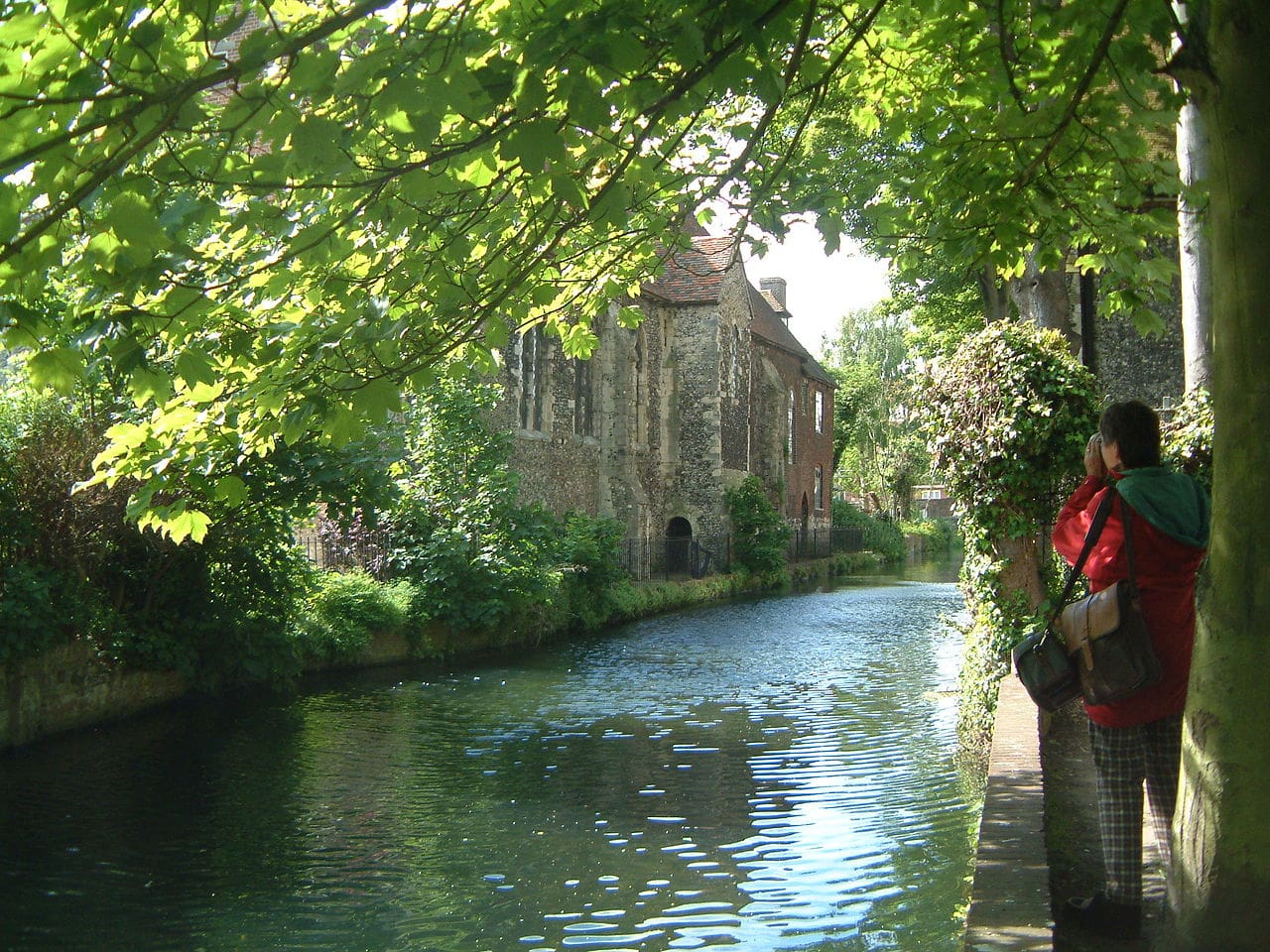 The River Stour, also known as Great Stour or Little Stour, offers a beautiful paddle full of history as well as wildlife. This charming river runs through many historic towns including Ashford, Canterbury and Sandwich before reaching the North Sea at Pegwell Bay. You can find out more about the River Stour by clicking here.
If you're looking to explore the River Stour we would recommend putting in at Grove Ferry Picnic Site. From here you can follow the Grove Ferry Canoe Trail upstream to the historic market town of Fordwich. Keep your eyes peeled for a rich array of wildlife, from dragonflies to kingfishers, or an otter if lucky. You'll also experience beautiful green banks and the enchanting reed beds lining the river.
This route is suitable for canoes, kayaks and stand up paddle boards. You can either bring your own or hire any of these craft from Canoe Wild, a British Canoeing Delivery Partner. In addition Canoe Wild offers guided tours and lifts between their Grove Ferry and Forwich sites. Click here to find out more about Canoe Wild and all their services.
No – waterways licence required.
Royal Military Canal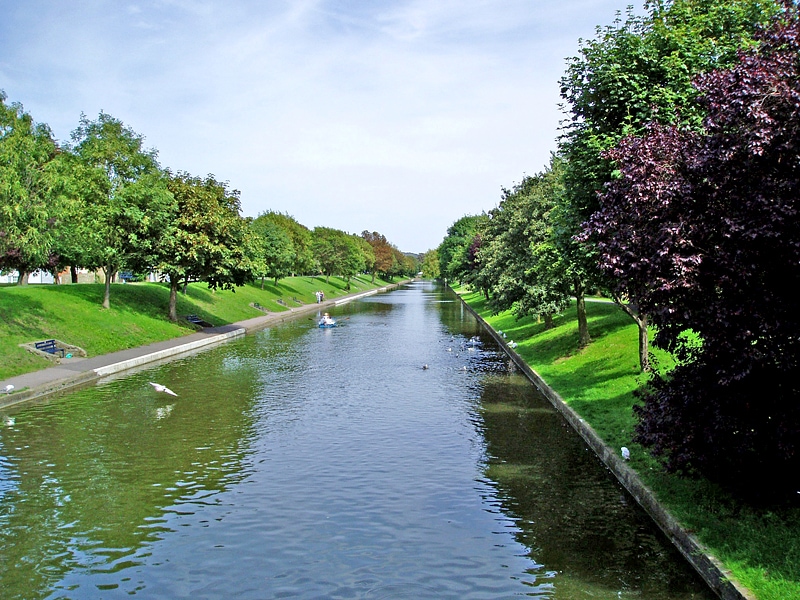 The Royal Military Canal runs for 28 miles from Kent to East Sussex and passes through the Area of Outstanding Natural Beauty at Hythe. The canal offers paddlers a sheltered and tranquil way to explore a landscape rich in history. You'll pass numerous World War II pillboxes and the unusual acoustic (sound) mirrors. Also, you can paddle through the historic coastal market town of Hythe, the picturesque town of Winchelsea, and the medieval citadel of Rye. And there's Lympne and Camber castles to experience too.
You'll not only experience a paddle through history but you will dazzled by the array of wildlife living along the waterway, including the Marsh Frog, Emperor Dragonflies, Kingfishers and the majestic Mute Swan.
You can find out more about the Royal Military Canal, including launch points, routes and parking locations by clicking here.
Yes – waterways licence is required between Seabrook Outfall and West Hythe Dam. This is NOT included in British Canoeing Membership. In addition, you are required to have public liability insurance which British Canoeing membership does provide. Get your membership within minutes by clicking here.
So, there you have it our guide for three great places in Kent to canoe, kayak and paddleboard.