I returned to the UK after 14 years abroad, as a single parent of two young girls ready to restart life and build up my yoga students all over again. Joining the local canoe club was not only affordable but it was my saving grace. Once I found a babysitter I joined the evening club sessions, and I would be back for bedtime with so much energy and enthusiasm my girls would beg me to go out more often! It was my social, my fitness and opportunity to be outside and recharge. Longridge near Marlow became my club and early on I was encouraged to race in the K1 & K2 'Hasler' series. This gave me a wonderful opportunity to explore the rivers and canals in the South East and really have something to look forward to that was not parenting or work.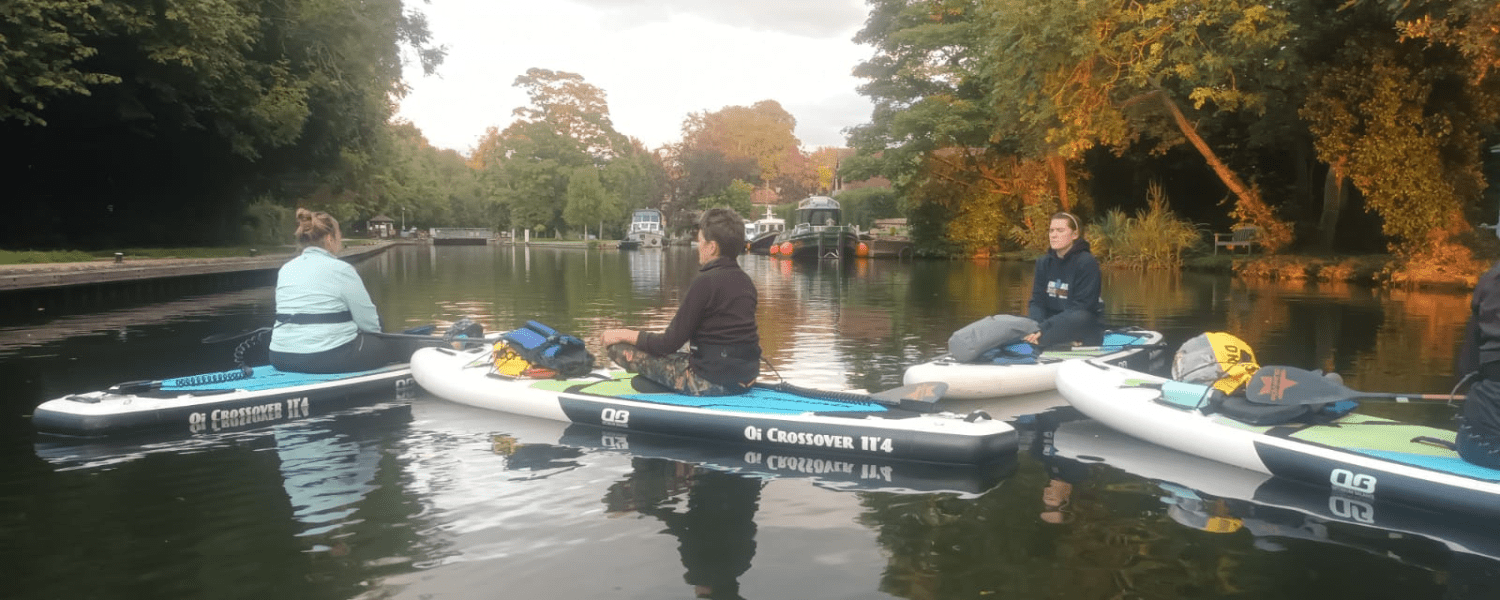 Like all growing clubs there was a need for volunteers, so I completed the British Canoeing paddlesports instructor course. We often started our club sessions with some yoga, and I started to introduce others to the wonderful world of paddling. This includes the Chippington family, starting Jeanette's journey to becoming one of the first Paralympic medallists for Paddlesports. She still paddles for Great Britain 12 years later!   
Even my future husband, Phil, was taken kayaking on our second date. After a few years Phil made the switch to the SUP after his back issues worsened by the impact of too many hours sitting; car, office, and long paddles. Within minutes of my first lesson, I declared my love for paddleboarding. It felt like home, being aboard a floating yoga mat! I was able to take the extra module as a SUP instructor and our two boards quickly multiplied to six. Now I have at least 30, and a flourishing Paddleboard School and SUP Club based in and around waterways of Maidenhead.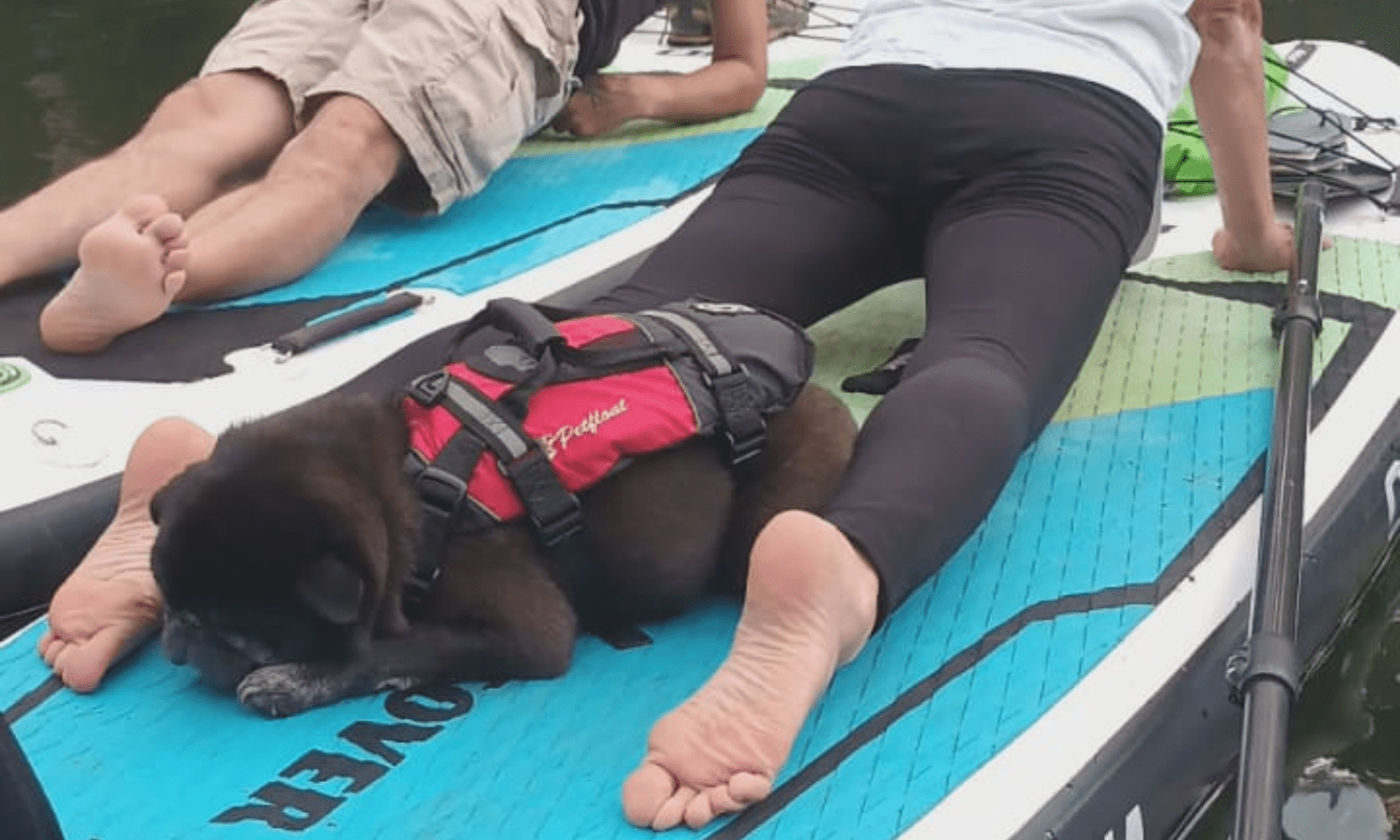 I can still remember that feeling of immense joy and inner peace when I first paddled the Thames back in 2009 and have since been a great advocate for paddlesports. Over the years my husband and I have both worked up to become paddleboard coaches. One of the most rewarding aspects of having a paddleboard business is the training and employment of our junior assistant paddleboard instructors. It has also created 2nd careers for some adult paddlers. Last year got even more interesting when I started to facilitate the training for yoga teachers to become confident safety conscious certified SUP yoga teachers. 
For me, yoga on the water feels like the most natural thing to do; it is the first and last thing I do when I clamber onto a board, and often my go-to mid paddles too. We love a good stretch out, like most animals waking up from being stationary we have an innate need to unravel, lengthen, and fire up our bodies in all directions. One of the beauties of paddleboards is the space for a good roll around. From being on your front, back, sides, all fours and then the grand finale is standing up to go off paddling. Even the step back and turns can feel very yoga-ish.
I think the reason yoga on boards is so special is that often the ground or space outdoors is not as appetising as relaxing on board in water. We find the most heavenly spots to practise SUP yoga. You can change the tree we are moored up to or floating under depending on the time of day or conditions.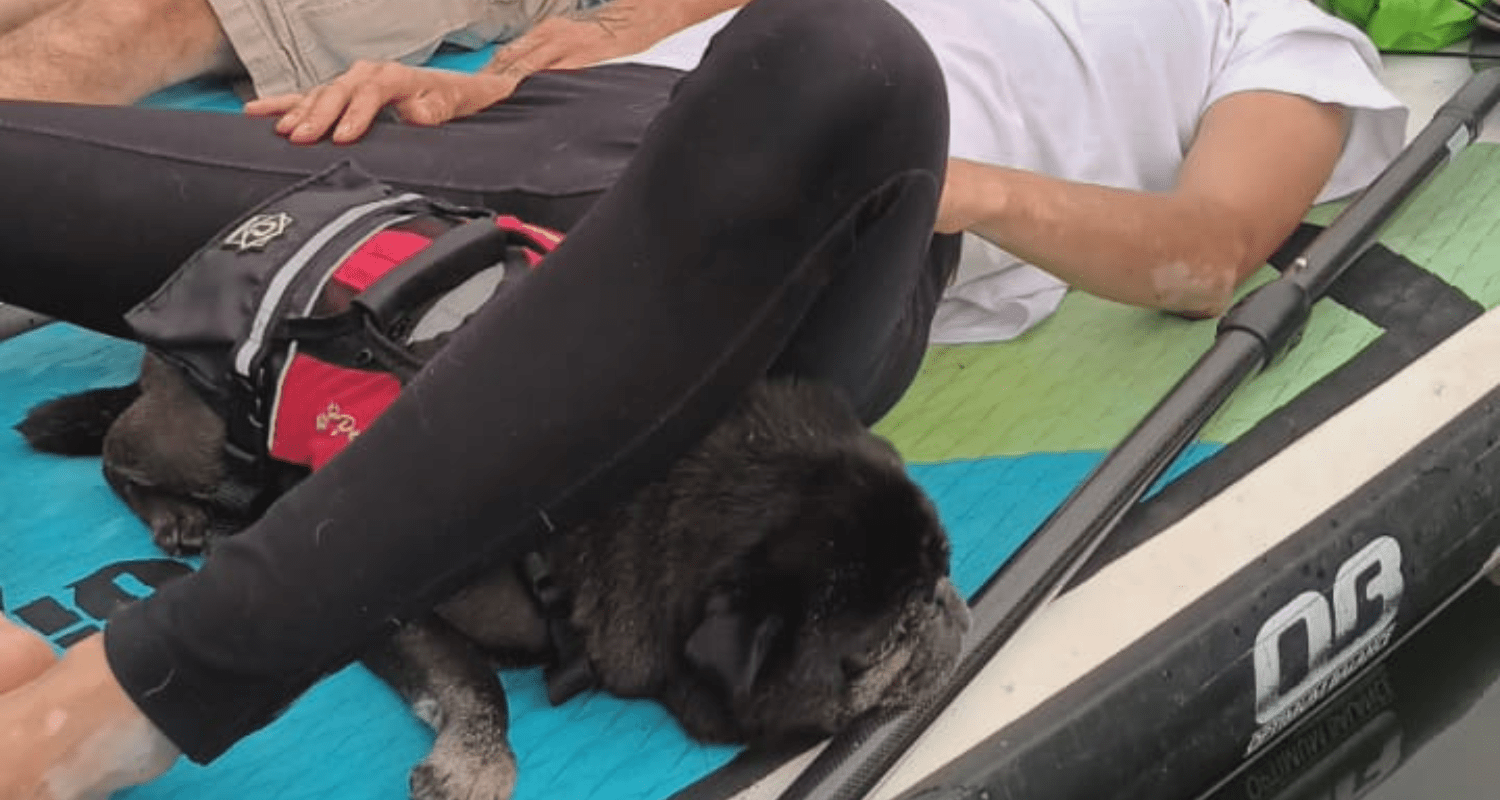 SUP yoga can be strong and powerful moves but as I get older (and wiser), I much prefer the slow mindful moves, breathing, and relaxation aspects all being magnified by the elements of nature surrounding us. It is truly magical to catch the rays from a sunset or through the branches of the trees. And whether we are using yoga to calm our nervous system or tone our bodies it will always make a difference to the 'whole' of us. For many fitness lovers, relaxation is often the missing link to a healthy wholesome body and mind. That is why this year we are introducing more SUP yoga paddles for those recovering from an illness or trauma, as we know just being in and around water is cathartic. 
The weather does not always play ball, but it is worth it when it does. It is one of the reasons our SUP yoga teacher training is so intensive. Good judgement calls and assessing risks are always needed before a SUP yoga class. One of my SUP yoga teachers from Loch Lomond finds weather more challenging, but when all the conditions are suitable then it is a magnificent experience.  
FUN fact: SUP Yoga for some people is easier than paddleboarding itself and certainly can be the way to start for those who do not think they will ever stand up.  
Look out for SUP Yoga classes sprinkled throughout the UK and hopefully more will follow as paddleboarding continues to flourish.