If we told you that Hampshire is the main producer of watercress for the whole country, you'd probably be able to deduce that there's plenty of water there too! If you pop across the county border to West Sussex and you'll be met with some fantastic waterways filled with historic tales and points of interest. Here we share with you our top 5 places to paddle in Hampshire and West Sussex.
---
River Arun
For a time after the Norman Conquest the port at Arundel was an important one. Therefore control of the River Arun was an essential part of military strategy in the area. Arundel Castle was built to maintain this control and you get a great view of the magnificent structure from our River Arun; Pulborough to Arundel paddling trail.
The trail takes you 13 meandering miles through the West Sussex countryside. As it's tidal it's important to read the paddle trail to ensure you get the best of your paddle.
Do I need a water licence to paddle on the River Arun?
You do not need a licence to paddle on the River Arun.

Beaulieu River
Continuing the historic theme we introduce you to the Beaulieu River in Hampshire. It may be only 12 miles long but it's pretty special because it's one of the only privately owned rivers in the world! The Beaulieu has been under the custodianship of the Montagu family for over four centuries. It's famous for supplying naval vessels to go to battle in the 18th century.
These vessels were built at Bucklers Hard, a fantastic spot to visit as a paddling tourist. It's well worth heading to Bucklers Hard to follow our paddling trail, which takes you to Beaulieu itself; home to the National Motor Museum and the remains of Beaulieu Abbey.
Do I need a water licence to paddle on the Beaulieu River?
You do not need a licence to paddle the Beaulieu River but the river is privately owned and a launch fee is payable at the Harbour office (£5p/d). You can learn more about this here.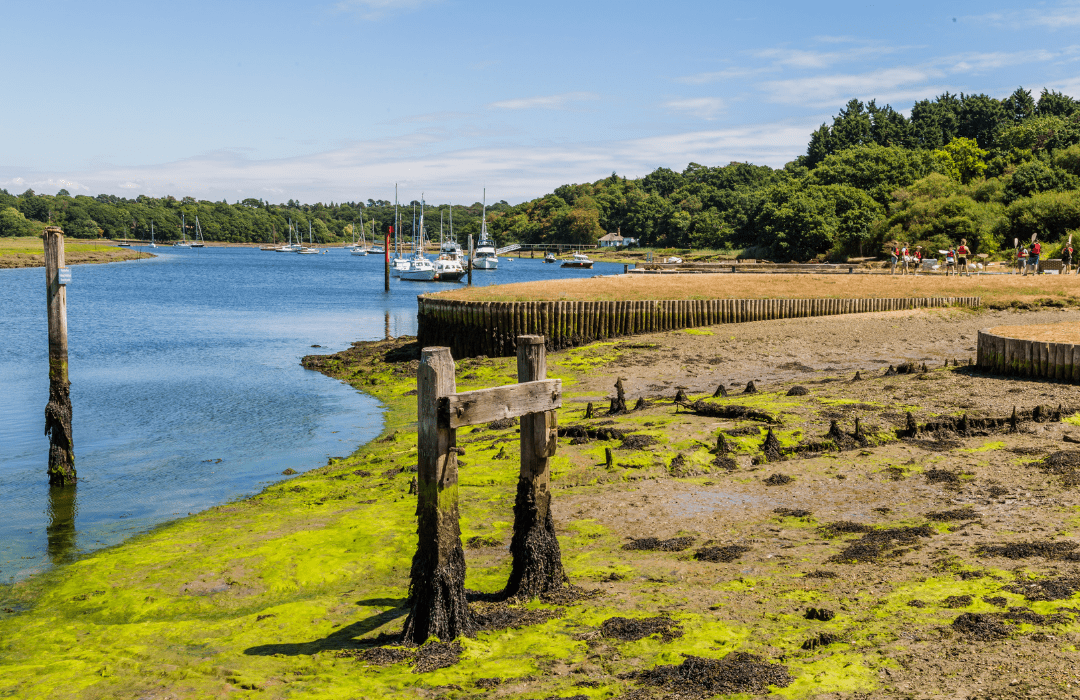 Wey and Arun Canal
The only canal in our top 5 list, the Wey and Arun gets bonus points for having had landing stages installed to make it more accessible for paddlers. The canal was one part of a system of navigations which provided a route for boats all the way from London to the English Channel. A vital network, allowing trade goods in and out of the country.
The railways put paid to the commercial viability of the canal and it gradually fell into disuse and disrepair until the Wey and Arun Canal Trust took up its care in 1970. Since then the trust has worked hard to restore as much of the canal as possible and they welcome paddlers to enjoy the navigable areas. You can find out more about the trust and where you can paddle on the canal here.
Do I need a water licence to paddle on the Wey and Arun Canal?
Yes, you require a licence to paddling on this canal. A British Canoeing 'On the Water' membership includes a water licence that covers paddlers on the Wey and Arun Canal.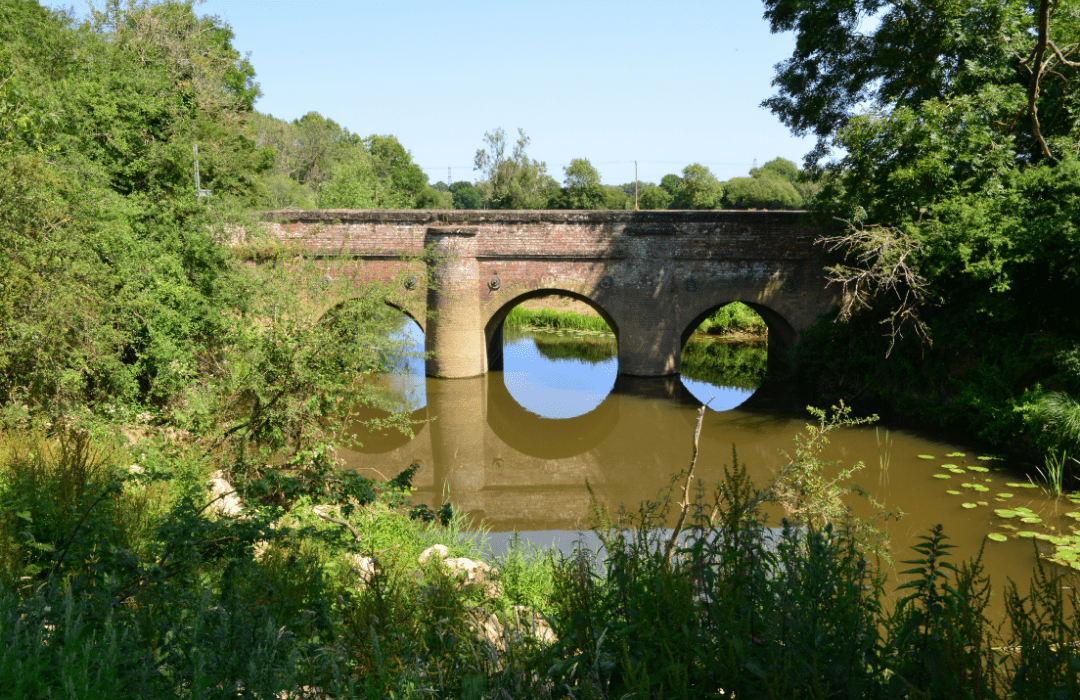 Coastal Paddling
Ok, we're cheating here. There are lots of stunning places to paddle on the coast of West Sussex and Hampshire. So many that we just couldn't pick the best. Paddling on the sea is very different to paddling on other types of water however. And if it is your first time, not everyone is confident in going it alone. Which is totally fine, because there are loads of British Canoeing Delivery Partners who can share their knowledge with you on an organised paddle.
Simply head to our Local Paddling Centres Lookup, type in Hampshire or West Sussex and choose Sea Paddling from the dropdown 'service' list. A paddling centre displaying the British Canoeing Delivery Partner badge has agreed to the Delivery Partner Charter. Meaning they've agreed to high standards of safety, value for money and customer service. So you'll know you're in good hands for your sea paddling adventure!
River Hamble
The Hamble flows for 16 miles from picturesque Bishop's Waltham to Southampton Water. We have a fantastic paddling trail on the Hamble which gives you the option to turn left from the start point to explore the busy and bustling yachting area of the river, or turn right for a more peaceful exploration. You can even choose to do one and then the other! Whichever direction you choose you'll be delighted by the maritime history of this waterway. But watch out for the tides and the big boats – you've got to have your wits about you on this river.
Do I need a water licence to paddle on the River Hamble?
You do not require to paddle on the River Hamble.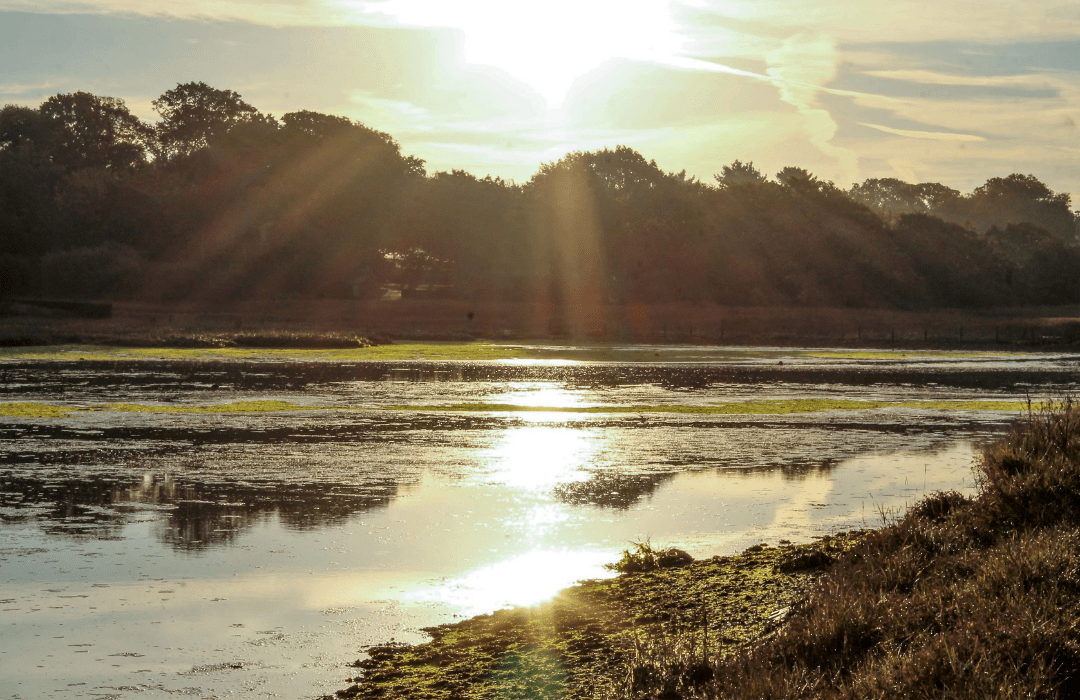 And so concludes our list of the top 5 places to paddle in Hampshire and West Sussex. We hope you enjoy paddling these gorgeous waterways. Please share any of your other favourite paddle spots on social media. We always love to hear your paddling inspiration!