You saw our Canoe Slalom and Sprint Olympians at the Tokyo 2020 Olympic Games and now they've inspired you to have a go at canoeing or kayaking. Here are three ways you can get involved:
1. Find and join a club!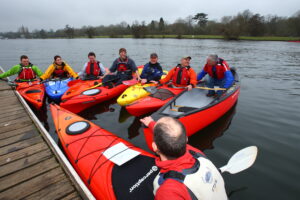 Joining a local paddling club is a brilliant way to get into canoeing, kayaking or stand up paddle boarding. Not only will you learn the basic skills but you'll continue developing those skills enabling you to find new adventures. If competitive paddling has caught your interest, then most paddlers of all ages get involved through a club. They'll soon have you competing locally and regionally before progressing you to compete nationally. Your journey may go further with the possibility of competing internationally.
Whether joining a club for adventure or competition, you'll be connecting with a passionate community where you'll forge long lasting friendships. Click here to see what paddling opportunities your local club has to offer.
2. Visit a local paddling centre!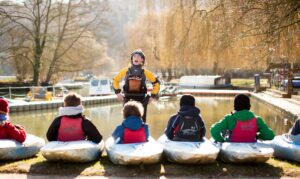 Visiting a paddling centre is the perfect way to dip your paddle in before you commit to buying all the equipment. Paddling centres offer a range of experience from taster lessons to guided tours. Plus, more and more paddling centres are offering social paddles, events and trips to help you make new friendships and experiences.
Click here to see what services and experiences your local paddling centre offers.
3. Cover the basics yourself!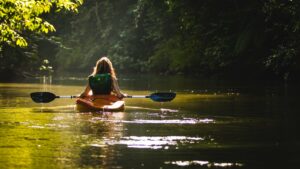 There's plenty of ways to start your paddling journey yourself if joining a club or visiting a paddling centre isn't for you. Luckily, we have a wide range of information available throughout our website to teach you the basics to get you paddling for the first time. Here's just a flavour of the kind of information available right now:
So there you have it. The three main ways to try canoeing or kayaking after being inspired by our Canoe Sprint and Slalom Olympians.