Lakes, lochs, loughs, and llyns are all large bodies of water that offer some scenic paddling for everyone to enjoy. The water is calm and there is land the whole way around them, making them relatively safe for paddling. But there are still things you need to consider before you jump on the lake. So here are our top tips for how to paddle on a lake.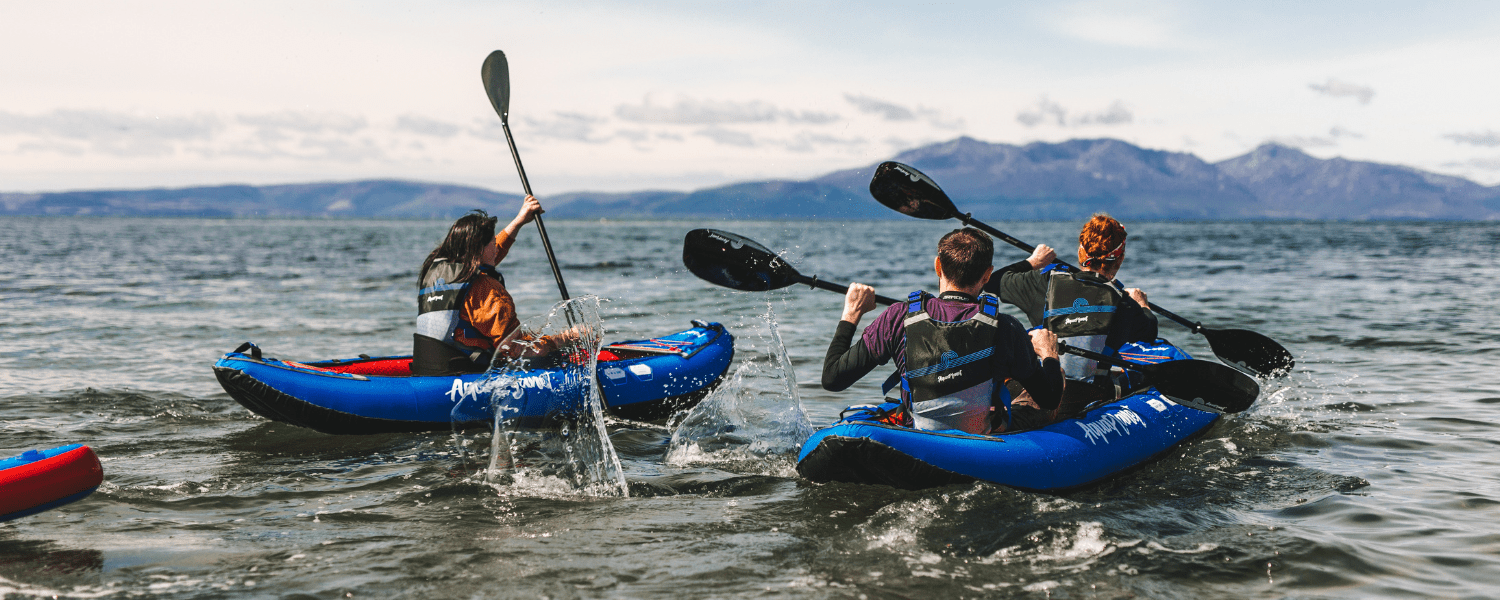 Access
You can't grab your paddle board, kayak, or canoe and jump on any lake you see. Often the land that surrounds lakes is privately owned, so this can restrict access getting to the lake and also if the lake itself can be accessed. It is not uncommon for fishing, watersports, and sailing clubs to own lakes. So always make sure you have permission and any licences to access any lake you are wanting to paddle on. 
Safety
Any time you get on the water you should have safety in your mind. From wearing the correct leash on your paddle board to wearing the correct kit, there is lots that should be considered. Make sure you do your research into the water you are paddling, and follow all safety measures possible.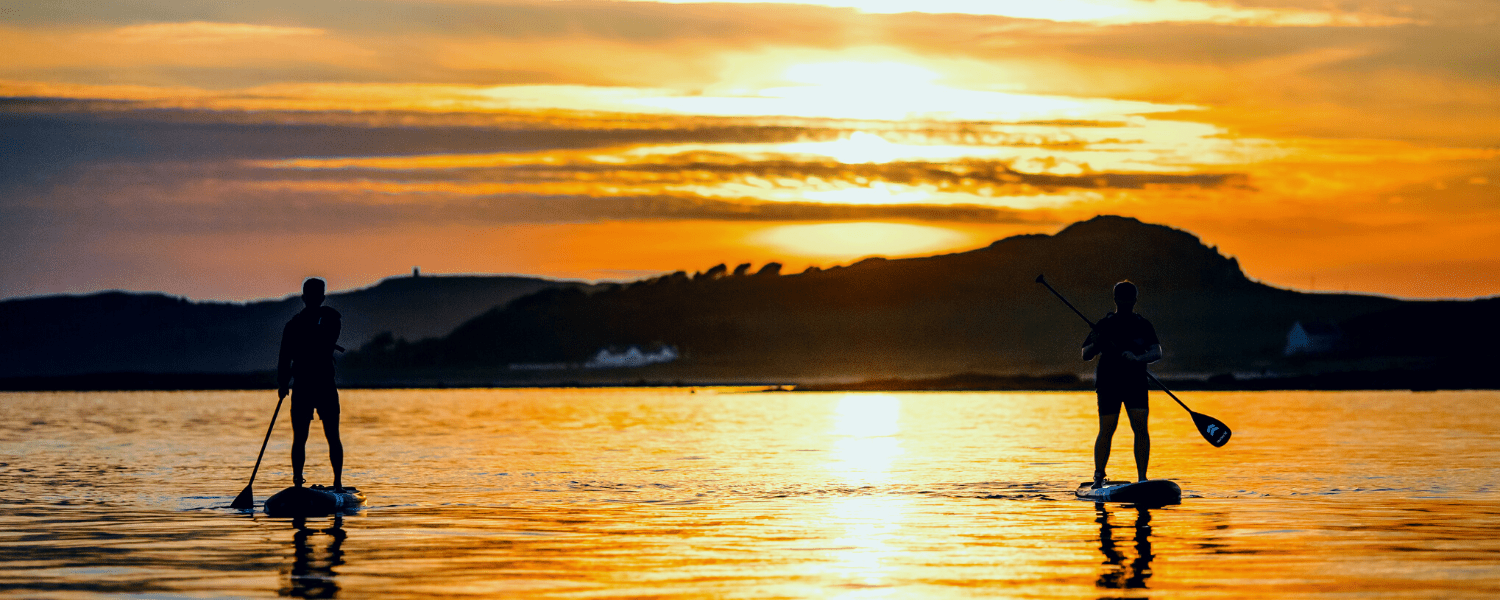 Routes
Some lakes, and particularly lochs, are big. In fact they are huge. Loch Neagh in Northern Ireland is over 390km² and Lake Windermere is over 14 km². So even though they are enclosed bodies of water it is easy to find yourself lost. So make sure you plan your route, take a map, and pay attention to where you are paddling. 
Weather
Here in Britain we all know the weather can change at the drop of a hat. So before you head out on the water make sure you look at the forecast and plan accordingly. Pack extra clothing to cope with change in weather, sun cream for if you are lucky, and extra waterproofs for if you are unlucky. The wind can also play a huge factor in paddling on an open lake, with the potential to blow you from one end to the other.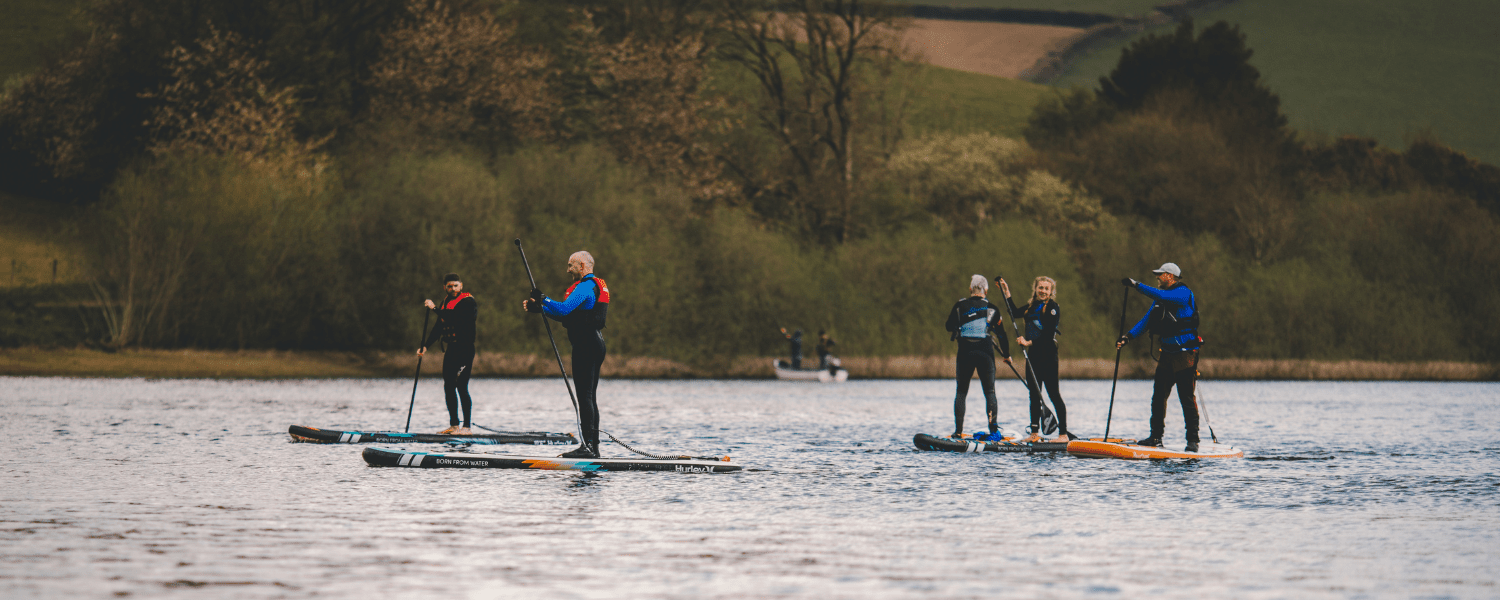 Nature
As with paddling anywhere, look after the plants and wildlife around you. Avoid disturbing nesting birds, don't trample any plantlife, and enjoy the nature on offer. Being out in nature is one of the big draws of paddling, so make sure you respect it, help protect it, and enjoy it. 
Other Users
Lakes are there for everyone to enjoy, not just paddlers. Ensuring you give anglers space, don't paddle onto swimmers, and avoid larger boats will mean everyone can enjoy the water on offer. 
By thinking about all of this you put yourself in a good position to make the most of the water, and enjoy everything it has to offer. Make sure you share your paddling experiences with us on Instagram and Facebook.