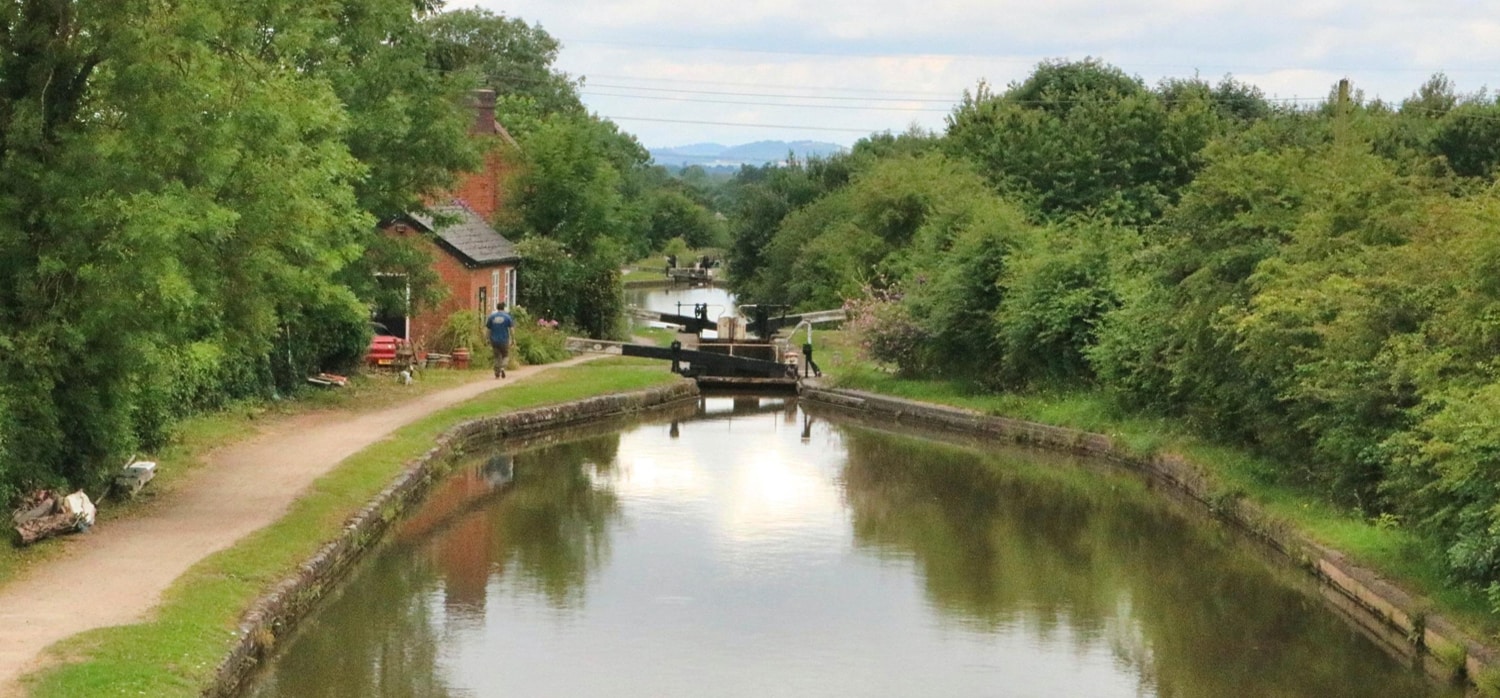 WHY THE WORCESTER RING CHALLENGE?
A route to test your strength and endurance over 21 epic miles, the Worcester Ring Challenge route has evolved from the race of the same name, and will see you paddle and portage your way through beautiful city and countryside.
Worcester is a charming city, with its 12th century cathedral a star attraction. Your journey will take you from the centre of the city and out into the sprawling countryside before heading through attractive Droitwich Spa.
Like a bit of history while you paddle!? If you take on this challenge, you will be following the journey of the salt industry, so it's a great adventure for all you history buffs out there. The route follows the same journey as the salt would have from Driotwich Spa, along natural and man-made waterways from the town to the rest of the world.
Make sure you take the time to explore the area before or after your epic challenge. For more detail download the information pack. You can check local resources on the Paddle Points link.
This challenge route was created with the kind help of Worcester Canoe Club.

Challenge Links and Downloads
View Challenge on Map
Register and Upload Your Time
Completed the challenge? Then use the button below to register yourself and upload your time. We'll send you a certificate of congratulations. You'll also get on the Leaderboard.
Leaderboard
| Position | Name | Date | Time | Boat/Craft |
| --- | --- | --- | --- | --- |
| 1 | Paul Ateyo and Morag Clark | 19th August 2017 | 4 hrs 37 mins | Not specified |
| 2 | Allistair Swinsco | 14th July 2018 | 4 hrs 44 mins | Stand Up Paddle Board |
| 3 | Paddlesport Racing Canoe Club | 13th August 2017 | 4 hrs 45 mins | Not specified |
| 4 | Allistair Swinsco | 22nd July 2017 | 5 hrs 18 mins | Stand Up Paddle Board |
| 5 | Alison Rennie | 3rd July 2021 | 5 hrs 34 mins 24 secs | Stand Up Paddle Board |
| 6 | Chris Moore, Ilona Ulme and Kaysee the dog | 28th October 2017 | 6 hrs | Not specified |
| 7 | William and Cadey Horsley | 22nd October 2017 | 6 hrs 59 mins | Not specified |
| 8 | Ed and Rich | 19th August 2020 | 9 hrs 47 mins | Stand Up Paddle Board |
| 9 | Nautilus Paddle | 30th July 2022 | 10 hrs 35 mins | Mix of boat types (group) |
| 10 | Helen Carter | 3rd August 2019 | 11 hrs 50 mins | Touring/Sea Kayak |
| 11 | Glynn Carter | 3rd August 2019 | 11 hrs 50 mins | Touring/Sea Kayak |
| 12 | Baxter College Group | 10th July 2017 | 24 hrs | Not specified |