Living in Britain means we are surrounded by some beautiful coastline. Coastal or sea paddling is an exciting way to get a new view of the coastline and the natural environment. If you're considering moving from inland to coastal paddling there are a few extra things you need to think about. We've pulled together lots of the things you'll want to consider before heading out on the sea and added in links to further useful information.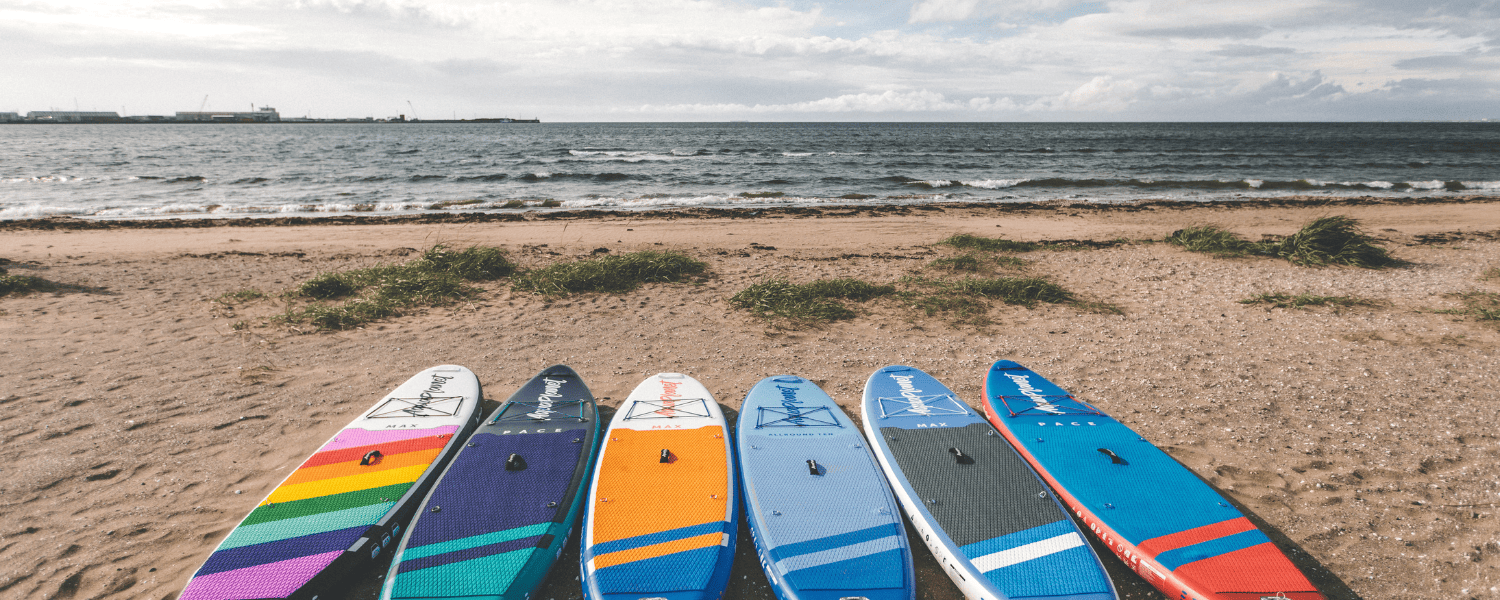 What's the forecast?
The weather affects all paddling activities and it's as important as ever to use the weather as part of the planning process for a coastal paddle. Check the forecast before your trip but also when you arrive at your launch point, as it can change quickly. 
The air temperature obviously plays a part in deciding what you wear on the day. Consider the wind chill factor, especially when you're a bit damp from the spray. If it's a particularly sunny day ensure you protect your skin and eyes from the rays which are reflected by the water.
Understanding how the wind speed and direction will affect your paddle is paramount when going coastal paddling. Offshore winds are ones which are blowing out to sea. They can create a significant risk, especially to paddleboarders. Learn more about these and why you need to avoid paddling in them here.
Not only can wind speed and direction affect your control of your craft but it also creates the swell on the sea. This swell could be the difference between an easy paddle on flat water and a new and tricky experience with big waves. The movement of the sea can make the hardiest of paddlers severely sea sick! 
When you arrive, if you're in doubt about your ability to paddle in the current and predicted conditions, leave your paddle for another day. 
Understanding the water
When we paddle on rivers we can be pretty sure of which direction they're going to be flowing in. But the sea is ever changing in its currents and paddling in the same place doesn't necessarily mean the water will be moving the same way.
It's important to have an understanding of what the water will be doing and how that can affect your paddle. It is far more difficult to paddle against the tide, so knowing when the tide is coming in, going out, or is slack will help you plan and make decisions about your trip. The Met Office provides beach forecasts, with tide times, on their page here.
Can you identify a rip tide or rip current? And do you know what to do if caught in one? 
The RNLI have lots of great short videos about staying safe on or near the sea. Head to their website to read their helpful article about rip currents here. And this one about wind and tides is another great resource when you're planning your coastal paddle.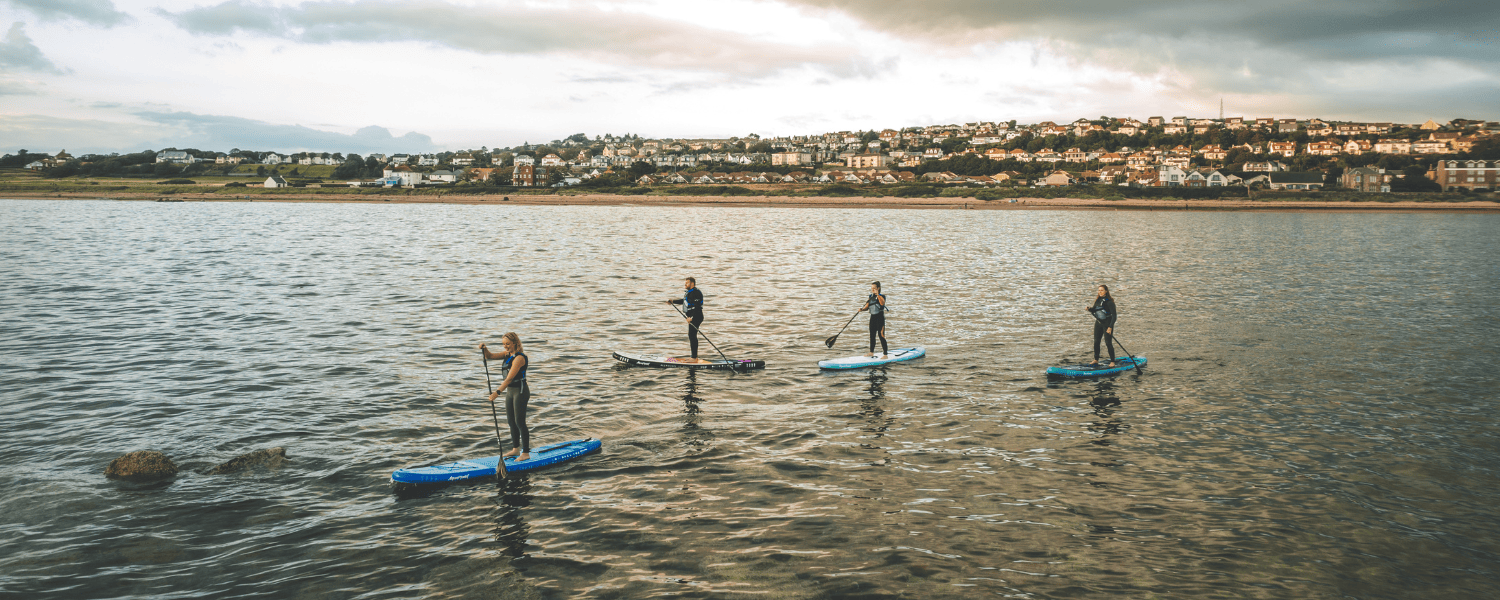 What to take and wear
As a paddler with experience of inland waters you'll already be pretty clued up with what to wear and take with you when you're out on the water. Some things do need a bit more thought though.
Coastal paddling doesn't require any extra fancy clothing but you can find some good tips on what to consider here.
If you're paddleboarding you need to ensure you are wearing the correct leash for the water you are paddling. And, whatever craft you're paddling it's essential to have a correctly fitting PFD to wear and check your gear before setting out. 
Don't forget to pack a drybag with your kit, such as spare clothing, sunscreen, a first aid kit and your map. You'll also need your mobile phone in a waterproof case. Your phone should be somewhere secure but easy to access in an emergency. If you do get into difficulty when on the water dial 999 and ask for the coastguard. The WhatThreeWords app can be very useful to give an exact location in a hurry, but ensure you have a good idea of where you are at all times. 
Caring for the environment
For many of us getting closer to nature is a big part of why we paddle and we all know we must leave things just as we find them. 
Coastal paddling gives you the chance to see wildlife you can't see elsewhere but you still need to keep your distance. Stay away from areas birds might be nesting, such as cliffs and islands, try not to disturb sea mammals,such as seals. There's a great article here on how to avoid disturbing seals while you're out paddling – you even get to learn about seal body language! 
It should go without saying but, ensure you take away all your belongings and litter; leave no trace of your paddling adventure behind.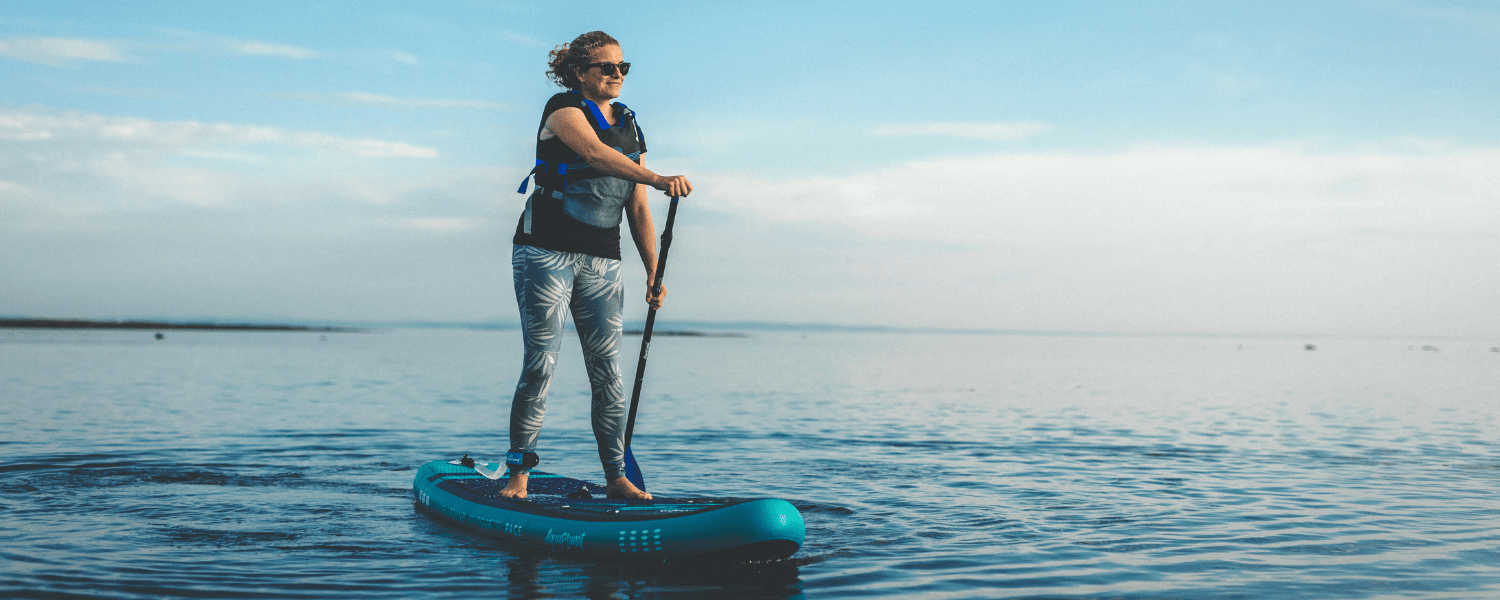 Where to go
Whether you already know where you want to go or you haven't chosen a spot yet, we have some perfect places for you to find more information.
A great starting point for choosing a coastal paddle is the Paddling Trails on the Go Paddling website. They're written much like a walking route so you have all the information you need on where to start and finish, where to go, what you'll see and what you need to think about. 
If you can't find a route you fancy there why not explore the paddlers hive mind by using Paddlepoints? Here paddlers are always adding new information on launch points, routes, hazards, parking and much more. You can also see where local hire providers and guides are located. 
If you choose to launch from a beach where RNLI lifeguards are positioned make sure you use the information they provide to help you understand where and when to paddle. Check which flag or flags they have flying. The swimmers will be asked to stay between the red and yellow flags, non-powered craft (such as yourself) should stay between the black and white flags. A red flag signifies danger and means the lifeguards do not feel it is safe to use the water. And, an orange flag means there are off-shore winds. 
Public liability insurance is included in British Canoeing membership, this is required when paddling on lakes, inland waterways and by harbours for coastal paddling, providing the necessary cover and peace of mind when you are exploring more.
The people around you
It's always safer to go paddling with others. If you aren't an experienced coastal paddler it's well worth considering hiring a guide or coach to ensure your first sea paddling experience goes to plan. 
You can find lots of coastal based providers, who can take you on a paddling adventure, or hone your skills with a course here. Don't forget to look out for the British Canoeing Delivery Partner badge, which lets you know the partner takes its responsibilities seriously; using highly trained, qualified and competent staff, to deliver a high quality customer focused product.
If you're heading out with friends, or on a solo adventure, ensure someone knows where you are setting off from, where you are planning on going and what time you expect to return. They also need to know what to do if you don't return! So, make sure you have a plan in place and don't forget to tell them when you are back safely.
Don't forget to consider the other people and craft you may encounter when heading out on your coastal paddle. There may be beach or water users you need to give space to. Plus, if you're anywhere near a shipping lane it's well worth giving this article a read – no-one wants to have a showdown with a shipping container on their relaxing paddle!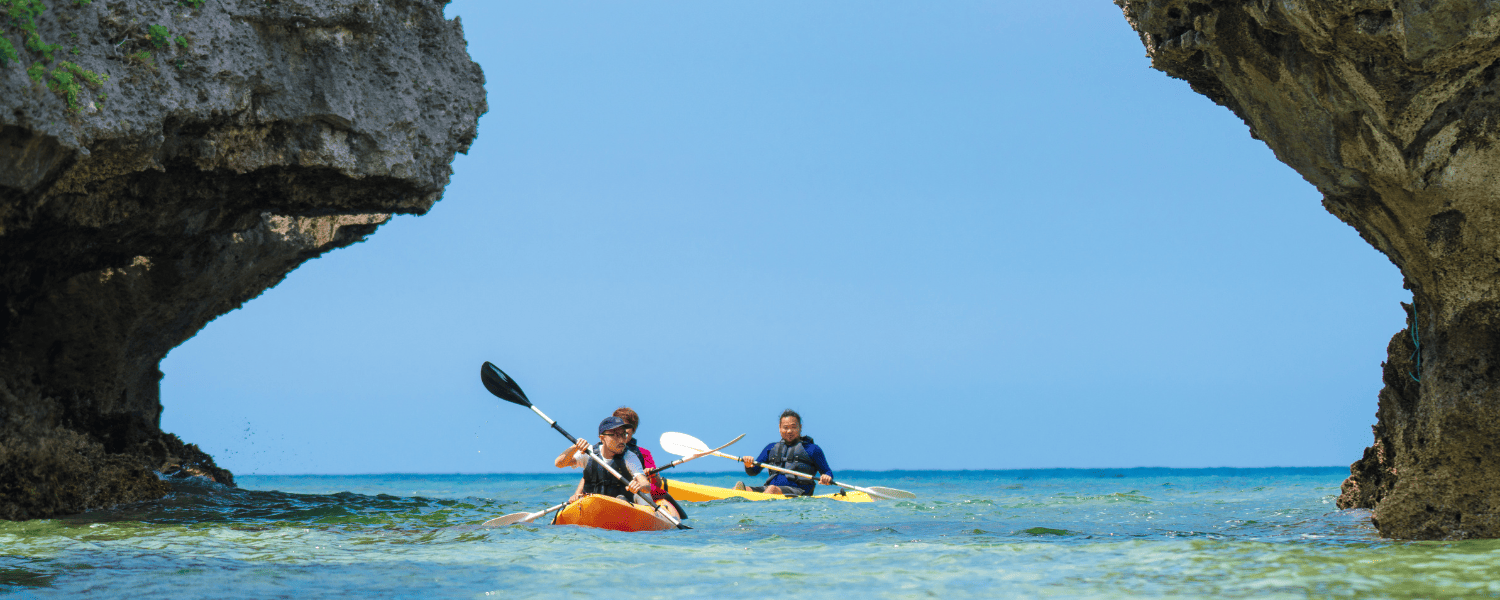 Ready to go?
We hope this article has been helpful when you're planning your coastal paddling adventure. It can seem there's a lot to think about, but planning carefully will mean you can really relax and enjoy your paddling trip. And remember to print off and take your very own Coastal Spotters List, you never know what you might see!