​Chris Nadollek is a whitewater paddler and wheelchair user from Nottingham who has been paddling at Holme Pierrepont Canoe Club since 2021. We caught up with Chris, club coach Andy Steel, and club Chair Dawn Scott, to find out more about his journey with the club and how the club works to make paddling accessible to people with disabilities.
At the National Watersport Centre in Holme Pierrepont, Nottingham, resides the whitewater course that Holme Pierrepont Canoe Club (HPPCC) calls home. Every Saturday, the club takes to the water, as well as offering recreational and open sessions, touring trips and slalom training. Chris Nadollek was one of many members joining the club on a crisp Saturday morning when we visited the club.
Chris originally started his paddling journey after his daughter encouraged him to have a go, and since joining the club, Chris' paddling confidence has gone from strength to strength. Both Chris and the club have had a steep learning curve in learning how Chris' disability impacts on his paddling, and how they can best support him to get out on the water:
"The club's great, it is, everybody is so friendly, everybody wants to help each other. It's more like a family", he explains. The community and enjoyment of being on the water is at the heart of what makes the club, even with the competitive opportunities they provide. "It's very much about people's mental well-being as much as anything else, just coming together and getting out into the outdoors paddling with a group of friends", says Dawn Scott, the club's Chair.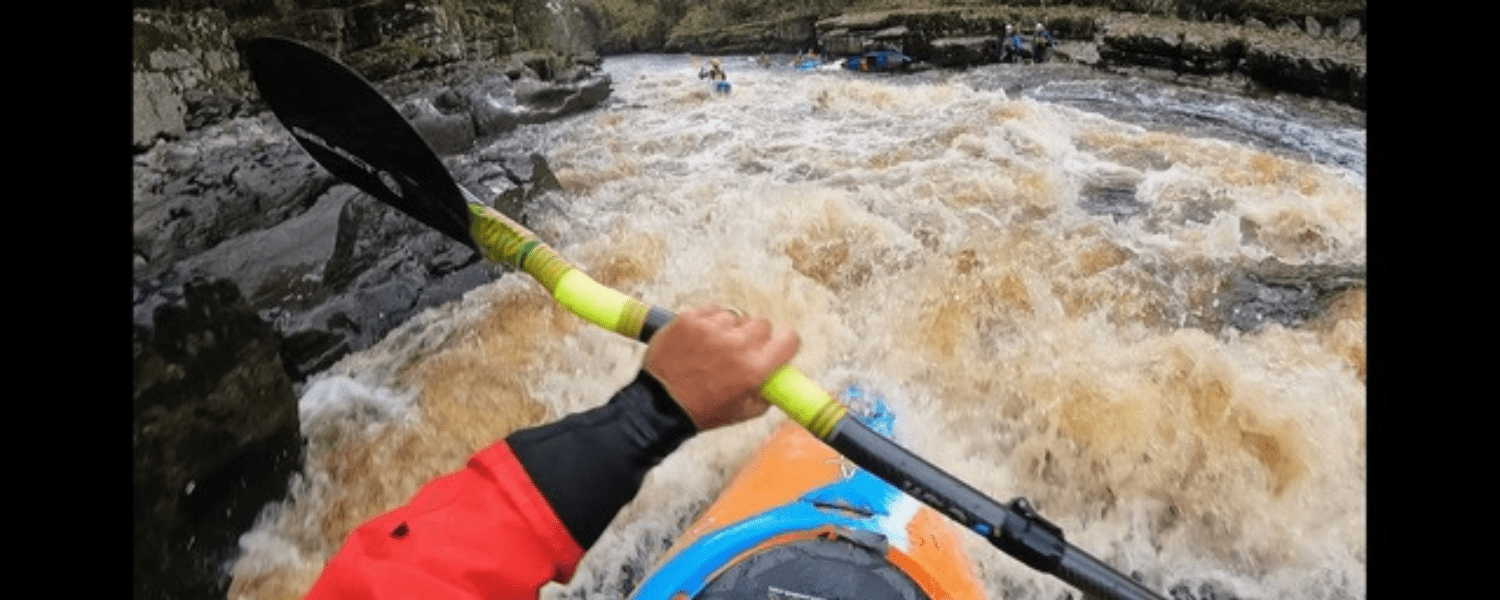 The club welcomes people of all ages, levels of experience and abilities, and provides a range of different paddling opportunities. This means taking the time to listen to individual needs and understand what it is new paddlers want to get out of their experience on the water. Dawn explains: "Do you want to go out on a stand up paddleboard, do you want to get in an open canoe, do you want to go white water kayaking, do you want to do touring trips? What is it you want to do and how can we help you to get to that point? And that's about finding individual solutions."
Andy Steel is one of the club's coaches, and tells us that supporting Chris to develop his kayaking skills has been largely trial and error, making lots of small changes to make a big difference, including increased bank safety support, providing an extra kayaker on the water with Chris, and reducing the size of the groups Andy works with alongside Chris to give him the time to build his confidence with new skills.
"It's just a lot of little things, but it comes from dialogue – to me it's the same process of coaching anybody. British Canoeing's coaching philosophy and the club's philosophy is making someone an independent paddler", says Andy. Chris credits much of his ability to paddle to Andy, telling us: "He's gone away, he's done his homework … from the day I said I wanted to do this he's bent over backwards to enable me to do it."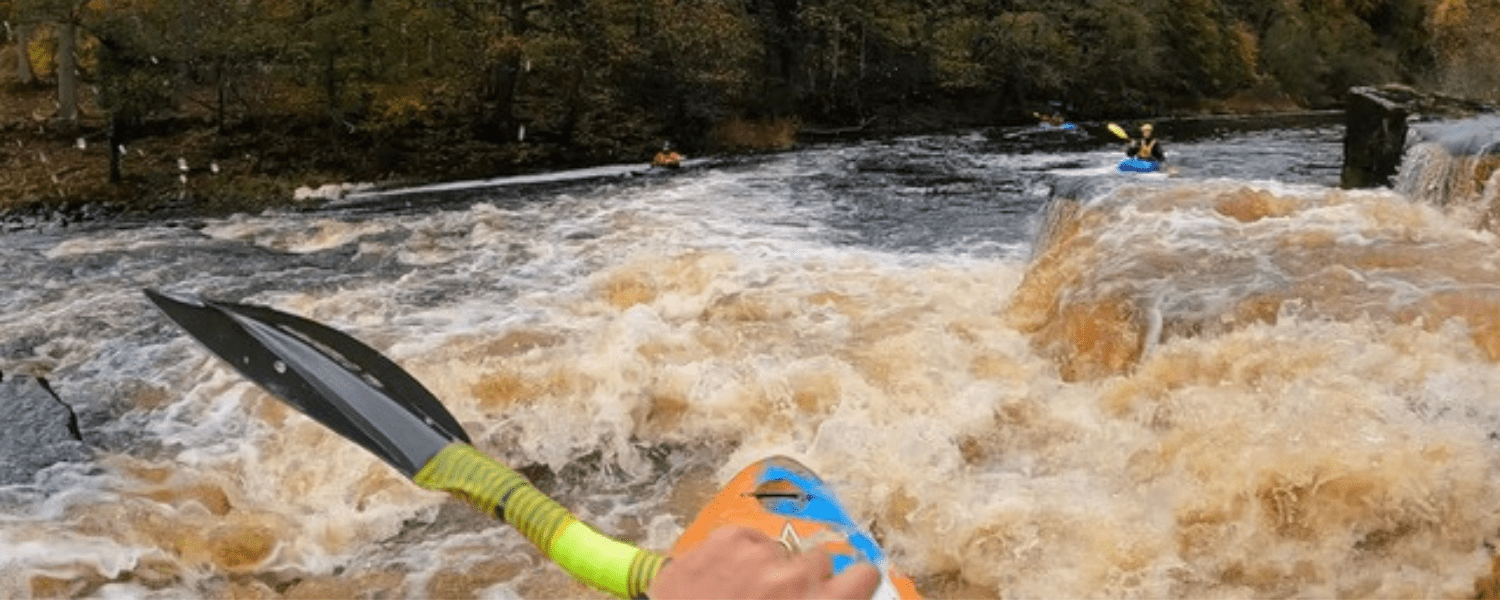 Regardless of his positive experiences, physical access is still the biggest barrier to Chris getting on the water, even at the course at Holme Pierrepont. "I'm lucky because I've got a team behind me that will get me to the water. If I didn't have them, I wouldn't be able to do this." Once Chris reaches the bottom of the white water course, he has to rely on other paddlers on the course with him to carry him back up, and he says this experience isn't uncommon, and has been similar when visiting other parts of the country.
Nonetheless, Chris tells us he's enjoying his paddling more than ever, taking harder lines on the course, and challenging himself as time goes on. He encourages any paddlers with a disability thinking about paddling to give it a go, as everyone's "here to help". "We just need to work with people and look into what they can do and then capitalise on that, and work out how we can support them to achieve what they've come down to do", says Dawn, and that it's all about supporting people to do the sport we love.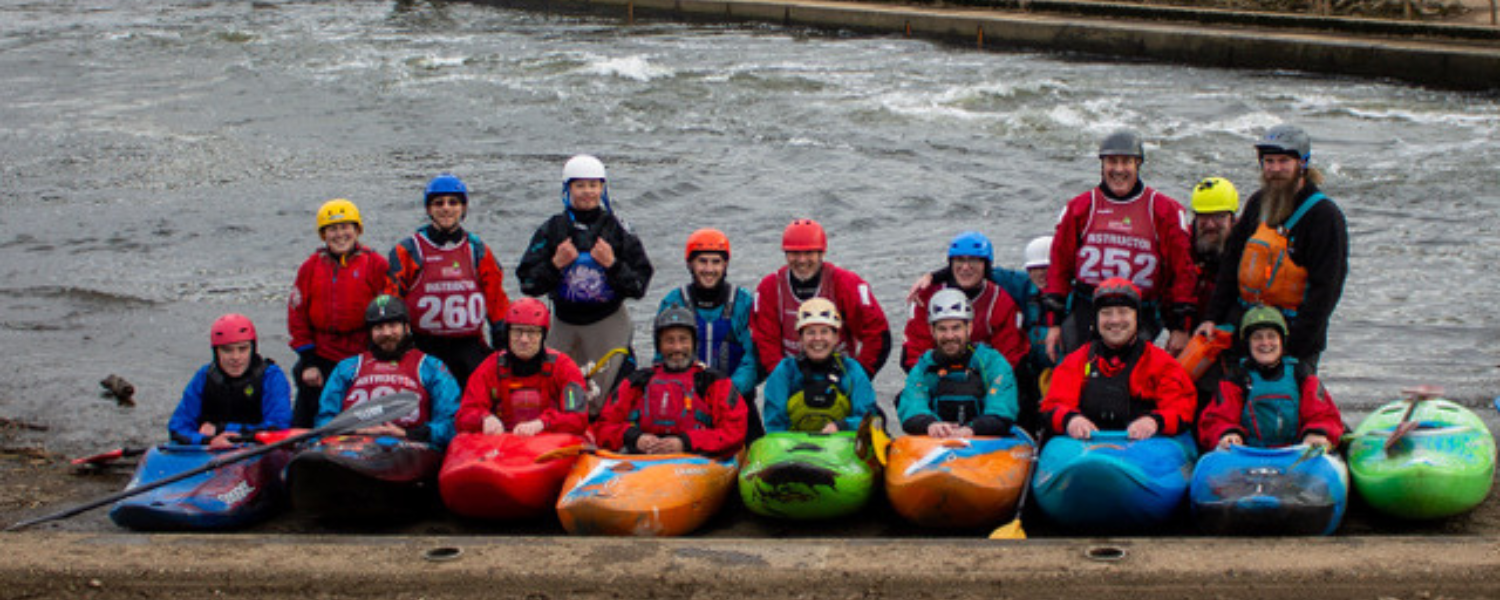 To find a club near you, including those that support disabled paddlers, visit our Go Paddling club search engine. Here you'll find clubs local to you and details of how to get in touch.