As Christmas fast approaches, and with many people on a budget this year, we thought it might be a good time to look at the less expensive side of our sport. If you're looking for paddles or boats, you won't find them in this article! However, there are plenty of things that paddlers need that don't need to cost the earth. So whether you're looking for a little treat for yourself or gifts for paddlers in your life, we've got the under £20 ideas covered!

Gill's Beanie Range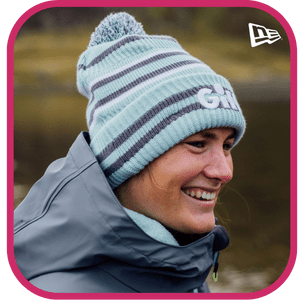 From £16 at Gill
An essential piece of headwear to help keep you warm in the winter months of paddling adventures. Gill's range of beanie's will keep your head warm even in the coldest of conditions, wear on or around the water for maximum protection from the elements. Check out their new Gill X New Era Beanie for style and comfort.
*British Canoeing members receive a 15% discount with Gill.

First Aid Kit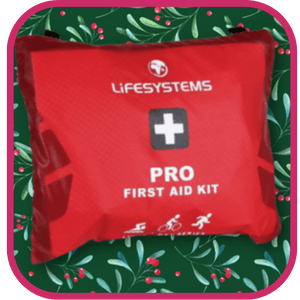 From £20 at Cotswold Outdoor
This shouldn't need any explanation. If you're heading out on the water, a first aid kit is a must. Just the basic one will do, you can always add in a few other essentials like the vet tape and duct tape below!

SUP Keyrings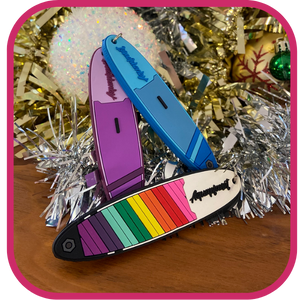 From £9.99 at Aquaplanet
Grab your favourite board from our collection to make your tree extra special this year. Each board is now made of rubber and roughly 10cm long – making them ready to be hung up or added to your keys. Each intricately designed mini paddle board is now double-sided, made of rubber and roughly 10cm long. Making them ideal for hanging up on your tree or adding to your keys.

Ear plugs!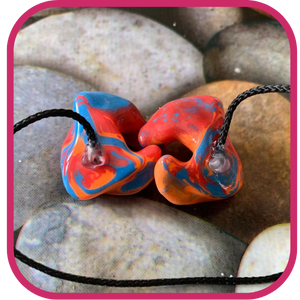 From £10 at all paddle and surf shops!
Protecting your ears is key for any paddler. Water and air making their way in and out of the ear can lead to infections and ear damage. So give the gift of hearing this Christmas! Ear plugs come in all forms, from solid to custom molded.  You can find a set to match any ear and any budget. So gift a set to a paddle and show them you care about their ears.

Flask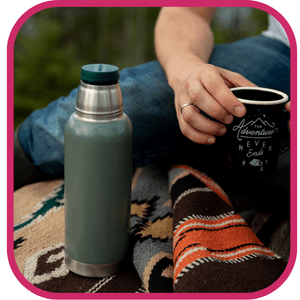 From £10 at Cotswold Outdoor
Popular as gifts for paddlers for many years! A useful classic! Pack a hot drink for when you stop off for lunch, or at the end of your paddle. Or you can fill it with boiling hot water to cook or reheat food with (like the dehydrated meals – see below). Or even have it waiting in your car at the end to top up your hot water bottle and warm up on the drive home. What's not to love!?

Dry bag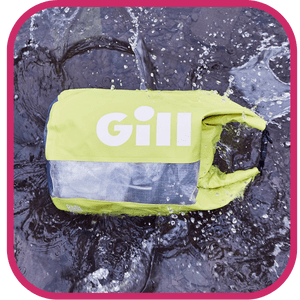 From £19 at Gill
Keep all your kit dry on your paddle. Ideal for keeping your valuables and gear dry whilst out on the water. They are also really handy to keep things organised and stored securely. Gill has a great range of Dry Bag available, check out the Voyager Dry Bag 25L.
*British Canoeing members receive a 15% discount with Gill.

Waterproof mobile phone pouch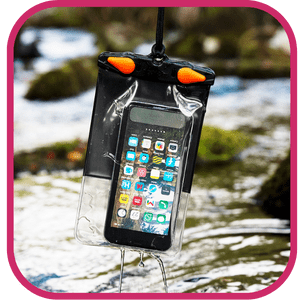 From £13 from Aquapac
An Aquapac waterproof case enables you to protect your equipment whilst ensuring you have your phone on your person to make and receive calls in an emergency. Keep your phone safe from water damage with an Aquapac phone case or protect your electronics, keys and map with a multi-purpose case.
*British Canoeing members receive a 30% discount with Aquapac.

Online OS Maps Subscription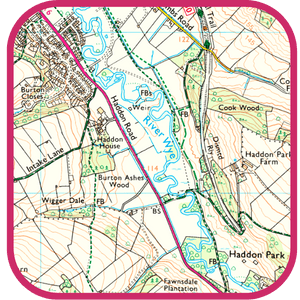 From £4.99 per month from OS Maps
Did you know that OS Maps are now online and in an app? This makes then even more handy for when you are out and about! They also have lots of paddling routes for you to find on there. Make the gift of adventure to someone you love by getting them a subscription to OS Maps.
*British Canoeing members get a 20% discount on online maps with OS Maps!

British Canoeing Lifestyle Apparel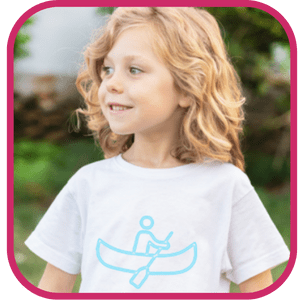 From £14.99 from British Canoeing
British Canoeing's lifestyle range has something for everyone. Check out the range of t-shirts, jumpers and hoodies with multiple fun paddling prints to choose from. A great way to show your love for paddling when you're not on the water.
*British Canoeing members receive a 10% discount.

Roof Rack Straps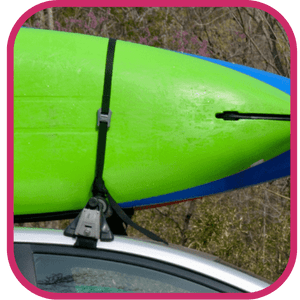 From £8.50 from your local kayak store
Have you been transporting your boat in your car all summer, or been using some flimsy rope to try and keep it in position on your roof racks? Some straps may make the ideal gift. They allow you to pull them tight then the buckle holds the tension. Make your loved ones life easier with the gift of straps.

Paddling Socks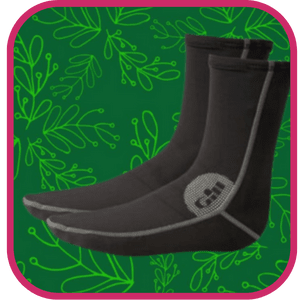 From £18 at Gill
Designed to be worn alone or layered for extra protection, Gill's range Thermal Hot and Neoprene socks are great for paddlers. These socks offer maximum comfort and warmth so you can enjoy your winter paddles.
*British Canoeing members receive a 15% discount with Gill. 

Waterproof Trail Maps
From £2.50 at British Canoeing
The Go Paddling website has a wealth of paddling trails downloads for routes around the UK. Well, did you know you can get printed, waterproof maps from the online shop? With trails to paddle in the Broads, Manchester, London, Birmingham and more, it's the perfect stocking filler for a paddling pal that loves a new adventure.

#ShePaddles boat stickers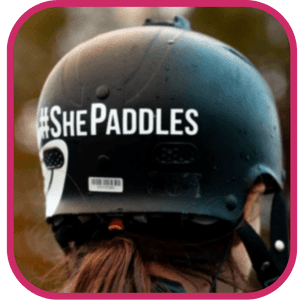 From £2.99 at British Canoeing 
The #ShePaddles campaign has really grown legs over the last few years. The campaign, initially designed to help women connect with paddlesports, promotes messages of inclusion and diversity, as well as promoting information like paddling on your period, paddling when pregnant and paddling through the menopause. Want to support the campaign and spread the word? The boat stickers are available in a variety of colours and sizes to help! And, they look pretty cool too…

Water-To-Go Bottle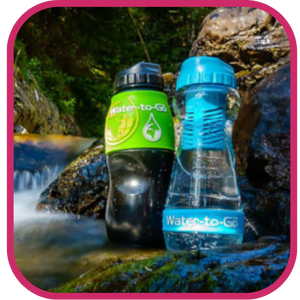 From £13.99 at British Canoeing 
Have you seen these?! Absolute genius!
Water-to-Go is a portable water filtration system that eliminates over 99.9% of microbiological contaminants including viruses, bacteria, chemicals and heavy metals from any non-salt water source in the world. It is a great bit of kit when travelling and is a great way to reduce plastic consumption. This means you can fill up from questionable tap water, mountain streams, canals or lakes to name a few and still be able to drink safe water without having to buy bottled water making it the ideal travel companion.
The filters used in the BPA free water bottles are created based on technology originally developed for the NASA space programme. That's good enough for us.

Hot water bottle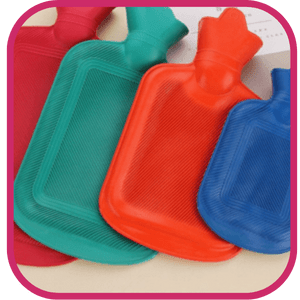 From £5 available from supermarkets and pharmacies across the land!
Household essentials, and just as essential for a post-winter paddle too! Keep the hot water bottle in the car or your dry bag, top up with your hot water from the flask, and warm up nicely after your paddle!

Playboater Rack Guard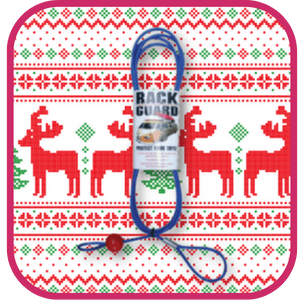 RRP £19.99 avaliable from most paddling shops. Find your nearest paddling shop here.
The Playboater Rack Guard is a convenient and easy way to keep your craft safe when stored on a roof-rack. The guard has been designed to work without a padlock, by means of a rigid plastic ball that is shut into the interior of the vehicle. Either through the boot or door, so there's no need to worry about looking after an extra key. The guard can also be combined with a padlock so you can secure one or more craft to a fixed object such as a lamppost.

Head torch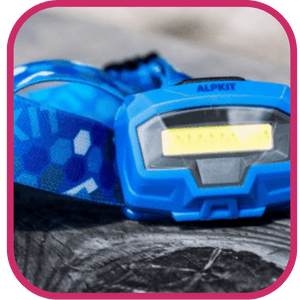 £14.99 from Alpkit
With less daylight during the winter months, having some form of torch nearby is always advisable. Keep it in your dry bag and just get it out when needed. You never know when it will come in handy! From deflating your kit in the dark after a winter paddle, to needing a little bit more light when paddling through a forest dense patch, they're always handy things to have whenever you're outdoors!

Stretching that £20 budget….. a little
British Canoeing Membership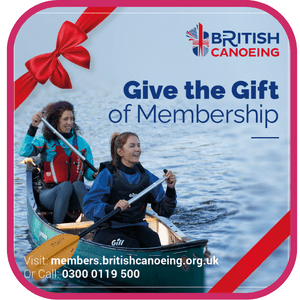 £45 from British Canoeing
Give a paddler in your life a whole year of access to British Canoeing's On the Water membership. This is the most comprehensive and cost effective licence available, giving access to over 4,500km of waterways. Your gift will also contribute towards the work which helps keep managed waterways clean and safe for everyone.

Tails.com X Gill Dog Coat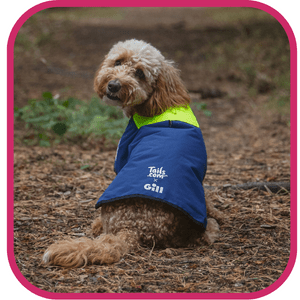 £35 from Gill
The tails.com X Gill 2 in 1 dog coat is constructed with lightweight XPLORE® 2-layer waterproof and breathable fabric. Using surplus off-cut fabric from our OS2 Offshore range this coat is not only great for dogs but also for the environment. Featuring reflective patches, a hi vis panel and reflective webbing for increased visibility in low light conditions, as well as a detachable insulated lining, adjustable quick release buckles and a harness attachment point through both layers, this is a coat that will keep both dog and owner happy, anywhere and in all conditions.
*British Canoeing members receive a 15% discount with Gill. 

Changing Towel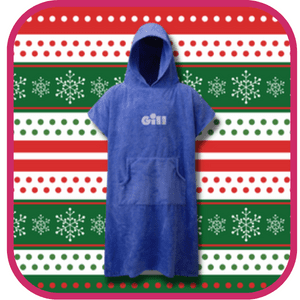 From £27 across kayak stores and online
Kayakers don't always have the luxury of changing rooms a warm indoor areas to get dressed. Changing towels are an ideal for getting warm and changed in car parks, layby's, and anywhere else near the rivers. A changing towel also frees up your hands for getting changed, saving you from any embarrassing towel slips.

And there you have it! 20 gifts for paddlers under £20. Hopefully there's some inspiration in there to keep you or your loved one hooked on paddling this Christmas.